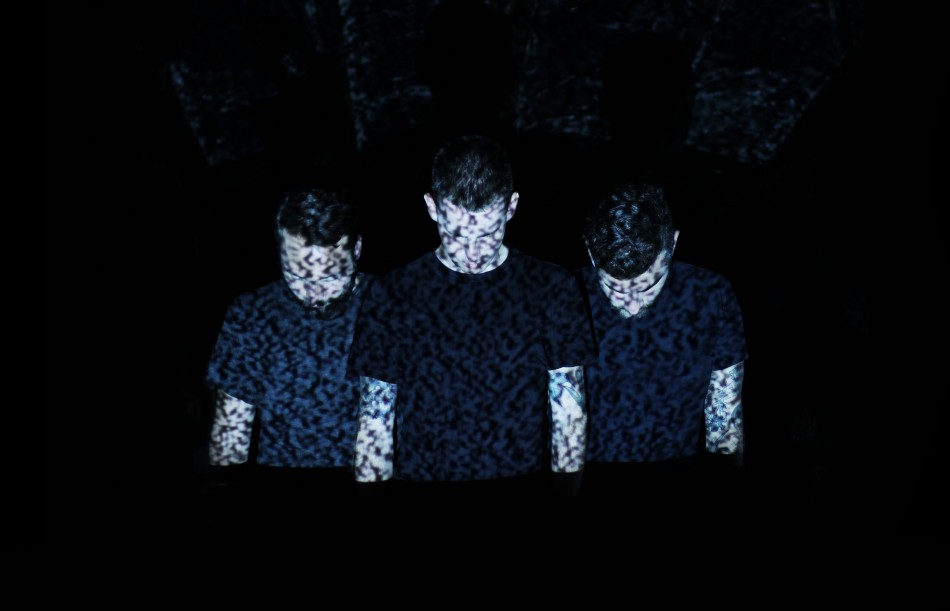 Truth is, the three-piece experimental band at the loosely-populated Chapel Tuesday night looked and sounded like they were from Brooklyn. They tore through their repertoire neatly and efficiently within an hour and walked offstage carrying pieces of equipment as their final chords resonated around the hall. Drummer Christopher Todd beelined towards the wings with guitarist John Refano and an amp; they had come and conquered. Bassist AJ Annunziata grabbed a mic while coiling a cord at the end.
"Thanks guys," he said. "We're Sannhet from Brooklyn."
The past hour, they had performed with all the classic antics of a shoegaze outfit: silent but for their instruments and acknowledging the crowd only with fleeting moments of general eye contact. There were no visual gimmicks; the band was lit by a primarily white light pattern projected from the bar area behind the crowd and by occasional spot or flood lighting onstage.
Sannhet, in curating their own persona, have combined the best elements of sludge, post-rock, and shoegaze. Their artistic vision was made obvious in their powerful-yet-clean and loud-yet-passive live performance. Epileptic cadenzas ended most tracks, which were bridged not by mumbling and background information, but muffled audio recordings. "Everything we do is insanely methodical," Annunziata told San Diego CityBeat the next day.
They played "Enemy Victorian," "Sinking Forward," and other tracks from their sophomore record Revisionist, out earlier this year via Flenser. If, on paper, the length of Sannhet's music gains them accessibility points in the genre, it is perhaps too short in a live setting. With each song, the trio's deep engagement with their own instrumental responsibilities translated into reflexive audience engagement, and collectively it felt as though there was no need, or desire even, to come up for air. There was certainly ample room for thematic stretching and elongation.
Nevertheless it smelled like Brooklyn metal. In less than an hour and without a verse, Sannhet had proven themselves sound and sensible, efficient in entrancing their audience.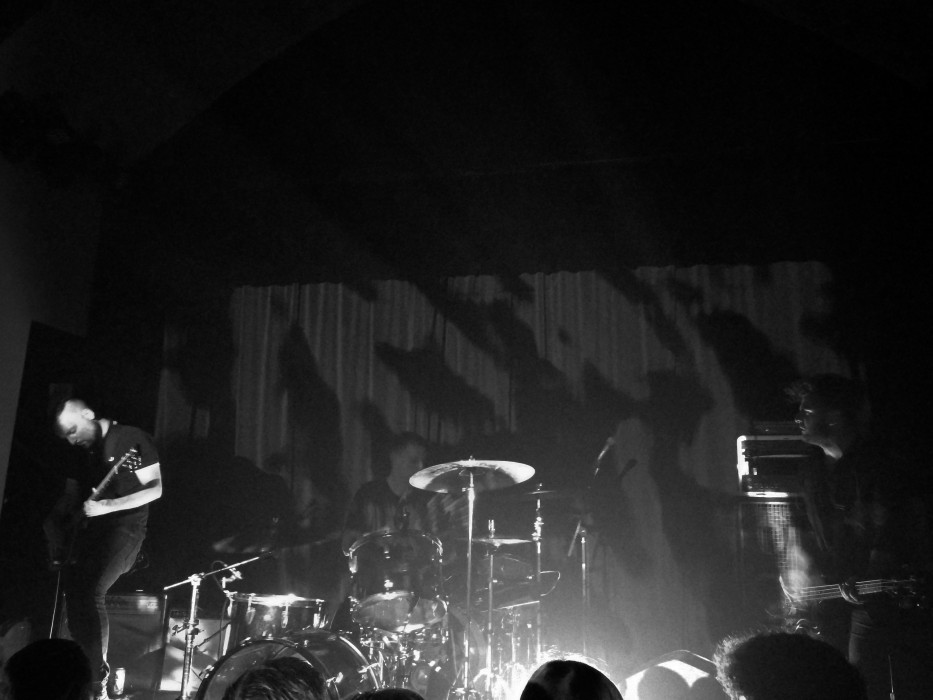 Article by Joanna Jiang
Comments
comments