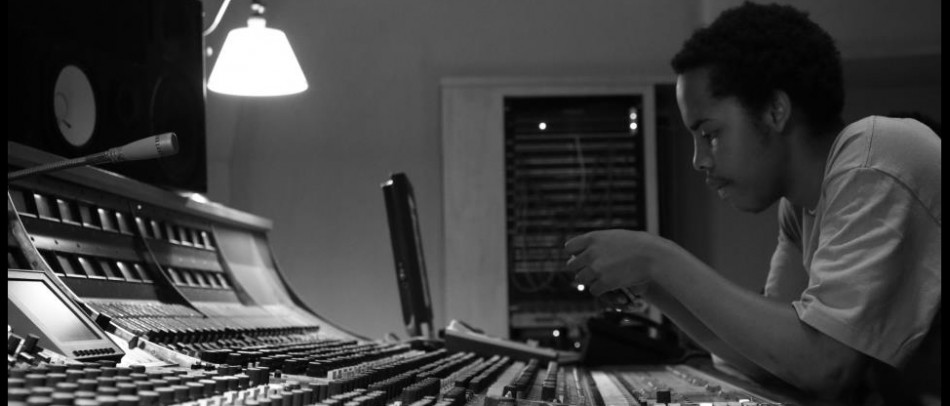 Last Friday, Drake delivered one of the most successful online music debuts in recent cyberhistory. A 17-track mixtape, typically a free gimmick used as promotion for an upcoming project such as an EP or studio album, featured on iTunes for $13. So he sold it as an album. If You're Reading This It's Too Late (2015) was an instant hit, with 535,000 units sold within a week of its release. On Spotify, it broke the record for number of streams in an album's first week of release.
The album's highly egoistical, containing a lot of ambiguous statements that can be viewed as shots at Cash Money. In fact, with If You're Reading being his fourth studio project released under Cash Money, it is rumored that it could be his last and that Drake used this project as a way to break from Cash Money. An elaborate exit strategy featuring good but not great songs of quid pro quo character has achieved more buzz than most other projects in the last two years. Drake's success is typical of the contemporary celebrity artist.
The work of the contemporary celebrity attains instant celebration, discussion, and fascination, regardless of artistry or technical quality. Talent such as Madlib, DOOM, Freddie Gibbs, Goldlink, and many others lack significant recognition for their contributions and influences in the definition of this hip hop era. It was among albums like Drake's Nothing Was The Same (2013), Kanye West's Yeezus (2013), and Mac Miller's Watching Movies With the Sound Off (2013) that Earl Sweatshirt's Doris (2013) surged and then plateaued, never able to enjoy intense media attention and national celebration.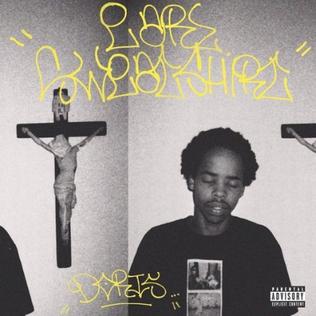 Months after its release, Doris remains an important reminder of rap's counterculture, a counterculture that consists of more somber rappers who are able to be intimate through individual reflection, poetic musing, and the occasional social comment.
Hiphopheads and local cult fans hailed Doris as "holier than thou." Critics received it well, in general ranking it positively across several popular platforms, including Pitchfork and Metacritic. Doris is a voice that stands outside the louder and richer interests, the Rolls Royce fan club, and thug impersonations. It explores real and human themes, with an egoistical slant that achieves a leveled balance in comparison to his brutish EARL (2010).
He lost a little sanity to show you what hysterics are. Verbatim from his verse on the Odd Future cypher "Oldie", this line perfectly explains Earl's turbulent ascension towards the ring of present hip hop and rap greats, highlighted by his absence. Sent away to Samoa by his mother Cheryl Harris, a UCLA law professor and civil rights activist, Earl left behind an OF hype-explosion across the greater Loss Angeles area. He was survived via a slogan that surfaced soon after his leave.
"Free Earl." Many sported this slogan. Some half-baked this notion of allegiance to a figure they neither loved nor knew nor cared deeply enough about to truly understand. To them, it was just a vehicle for hype.
Free Earl.
This was the perfect introduction to Doris, the second album of a once well-known-to-be misogynistic, sexist, violent, homophobic, and rebellious teen. Doris captures a darker, honest, and slightly-more-sober Earl. His maturity bleeds through in "Chum," where he ponders where "the fuck [he] missed moderate" in finding a balance between sobriety and reckless behavior. He recognizes how the lack of a "father figure" in his childhood has deeply influenced his emotional development, painfully admitting "Tyler was that" in the first verse of the song.
Earl has greatly matured from the foul-mouthed punk Tyler, The Creator took under his wing in 2010. Those verses aren't mindless hysteria about murder or drug-induced rape. This was work triggered by a deeply troubled and neurotic teen experiencing adult emotions. He's grown up a little — and realizes how little he knows.
In a recent interview with boxing great Mike Tyson, conducted by the Early Man himself, Earl describes adulthood as the understanding of how little you actually know. It is a confusion reached only through an aged maturity.
This maturity shines through in "Burgundy", on which a fluid wave of piano chords is accompanied by a smooth drum snare. This accompaniment hosts a reflective Earl lamenting how his "priorities [are] fucked up" because he often chooses to record over visiting his ill grandmother. Coaxed to rap by a sardonic Vince Staples regardless of how he's currently feeling, Earl hits the key struggles of gaining notoriety in the rap game. A grimly, wailing bass seems to scoff at his troubles. Earl maintains a calm yet almost restrained cadence, contrasting the immature cries of his earlier EARL.
Growth is also shown in his new vocal tonality in "Sunday", where Earl sings almost an entire octave lower than in his previous works. He has matured in both the emotional and physical sense. Collaborating with a fiery Frank Ocean, Earl explores the troubles of young love and balancing a relationship with a career in the music industry. "Sunday" seems like a long lost companion to "Luper" off of his first mixtape. On "Sunday" however the rapper explores emotional feeling to a much greater depth than he ever could on EARL. His disdainful anger at his father's absence and melancholy reflection on his current place in life and the industry are evident in "Knight." His seriousness is preluded by a vibrant but cool Domo Genesis verse. Growth does not come without pain.
"Woah" features a smooth lyrical delivery of verses explaining how he flicks ash at his inferiors before going to eat Santa's reindeer in his first verse. Earl hasn't quelled his insidious content and ingeniously sickening wordplay. He still proves his rhymes are wicked, but it's no longer due to the immature shock value characteristic of Tyler and the rest of the Odd Future Wolf Gang. These are lines of genius internal rhyme, alliteration, and alternative inflection that are highly provocative yet mildly crass. He delivers a misanthropic "Hive" reminiscent of his more hazy premature days.
The rapper's reached a nice balance. Redirecting the crude intensity that marred his previous work, Earl has achieved much more evil flow with only half of the blatantly disrespectful references. His wordplay remains ingenious, his flow as a thick and merciless scythe through any beat. Backed by RZA's pleasant production on "Molasses," Earl delivers a punchy two-step, broadcasting his latest fictional excursion. He's loaded with "two bags packed, roadside with the thumb out" and locked into a murderous rhythm, harmonizing naturally with the genius of the Wu-Tang Clan mentor.
In retrospect, projects like this one possess a craftsmanship that eludes most of the commercial rap today. This album wasn't a clever drop-the-label scheme like If You're Reading; it sets the bar higher. Doris' focus isn't about the rap game. Doris is about the rap itself, about Earl himself. Now it's not just business — it's personal.
Article by Dan Savo
Comments
comments