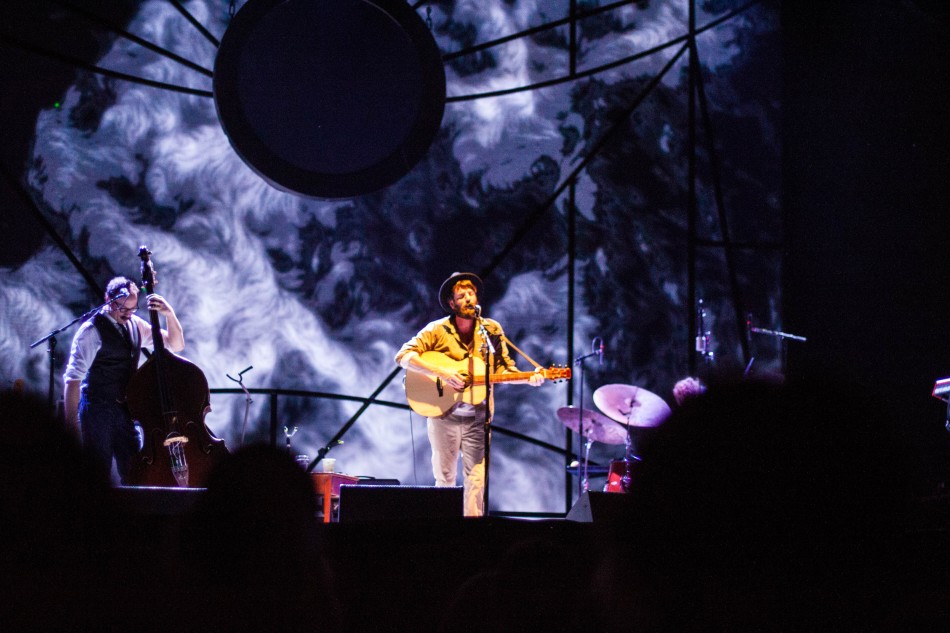 Ray LaMontagne, along with the Los Angeles based duo, The Belle Brigade, turned the Fox Theater into an encapsulating and classy affair complete with ushers, mirrors, end tables, and a stand-up bass in the already historic-looking opera house.
Shuffling on stage quietly, The Belle Brigade belted out the first three or four songs without a spoken word, playing careful interludes that lead from one to the other. The pair displayed their long musical history — the sibling duo Barbara and Ethan are related to a long line of Hollywood composers — through their mastery and well-rehearsed form. A third dimension was added to their music through the layering of a carefully chosen lighting scheme onto their meticulously defined sounds, which ranged from deep, complicated drums to bluesy guitar and beautiful harmonies that sounded as if you'd just pushed play on their album.
The pair eventually brought a personable touch to the performance, when Barbara stated several songs in that "every time I come [to the Bay Area] I want to move here." The band quickly tuned and switched instruments while she introduced the next song. "It's called 'Ticking Time Bomb' and it's an attempted country song."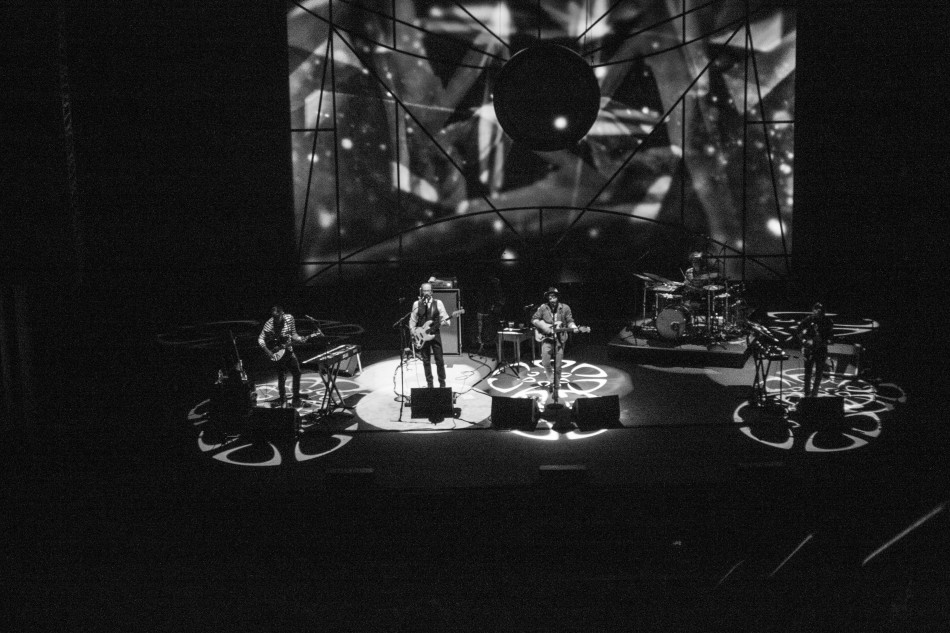 Similarly, Ray LaMontagne stepped on the stage with minimal introduction, and it was not until halfway through the performance before he humbly mumbled a "thank you." Barbara and Ethan from The Belle Brigade returned to fill out his live band.
LaMontagne and company immersed themselves wholly in a performance dramatized by a visual spectacle of chromatic blooming roses, smoke effects, and long, dark pauses in between songs. Moments such as the whispering of "hap-ch-ah" during "Airwaves" transported the audience to a mystical, harmonious region. For crowd favorites like "Jolene" and "Trouble" towards the end of LaMontagne's set, the instrumentation was stripped to only an acoustic guitar and a stand-up bass, which allowed everyone in the audience to sing along.
The addition of The Belle Brigade members to Ray's live line-up marked Barbara and Ethan not only as the opening act, but as two very talented individuals whom he clearly respects and whom should be given attention. (Earlier in the evening during The Belle Brigade's set, the crowd was absent or distracted.)
At the end of the day, Ray LaMontagne showcased an incredible mastery of both his instrument — ranging from mellow acoustic to deep rock — and his voice — a signature rasp which bellowed through the venue that night.
Article and photos by Sam Putt
Comments
comments