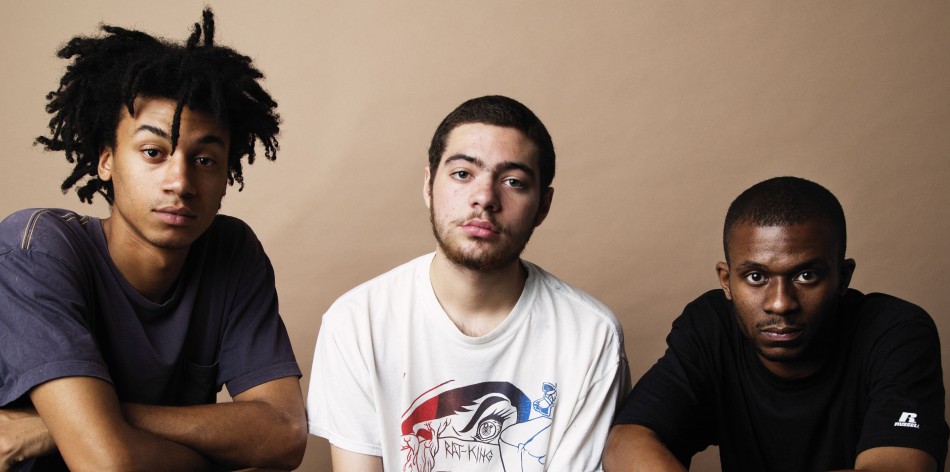 700 Fill (2015) adds Harlem rap trio Ratking to the steadily growing list of artists who have embraced the "surprise album release" tactic (see Beyonce, Death Grips, etc). However, this album is set apart by its free release through BitTorrent's Bundle service. 700 Fill comes one year after the release of their debut LP, So it Goes (2014), which garnered a considerable amount of attention within the hip-hop scene.
700 Fill opens with "American Gods," one of the album's strongest. The song is noticeably slower than most of the tracks on So it Goes, and Wiki and Hak (along with guests Remy Banks, Teddy, and Slickyboy) flow almost lazily over Sporting Life's dreamy beat. "Eternal Reveal" sports more oneiric instrumentals, bordering on cloud rap territory. While this new production style works well for these songs, it seems out of place on other parts of the album. "Lenape Lane" feels particularly disjointed, primarily due to the mismatched combination of Hak's reverb-soaked verses and the gritty beat that would not be out of place on So it Goes.
The album is also a lyrical change of pace for Ratking. So It Goes is heavily focused on the gritty details of the Harlem lifestyle, while their newest effort strays away from the infatuation with New York as Ratking become more successful and worldly. On "American Gods", Wiki and guest Remy Banks claim that they are "American gods, living the American dream. Travel the world, we out for the C.R.E.A.M." In other places on the album, the lyrics hint at a sense of nostalgia for the times before the group had serious record label meetings and contractual obligations. While So It Goes was certainly angrier, the lyrics of 700 Fill are decidedly more downtrodden.
Ultimately, 700 Fill comes across as a transitional album for Ratking, moving away from the abrasive beats and aggressive delivery that characterized their first album and heading in a new, cloud rap-esque direction. While this experimentation is commendable and the album is by no means bad, 700 Fill as a whole falls flat in comparison to Ratking's earlier work and their raucous, energetic live performances. Ratking thrived off of the rebellious, New York City angst that each member brought to every song, but this passion is not present on their sophomore release. 700 Fill lacks any clear standout tracks, and comes across more as a mixtape than a fully polished album. The group showed their potential on their first album, but it might take a little longer for that potential to be fully realized.
Article written by Jack Thompson
Comments
comments