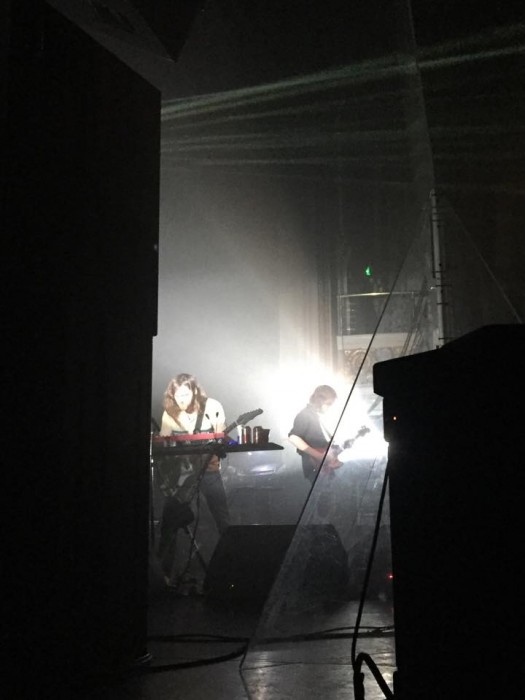 "Thank you" – over and over again. These were the only two words uttered by Evan Mast and Mike Stroud Monday evening as they tore through two hours of new and old RATATAT material at San Francisco's Regency Ballroom.
Four days earlier, the duo's van had broken down in Oregon, causing the show to be postponed from its original date. The Ballroom was still packed to the brim, and hotly so, fans on the balcony just as enthusiastic as those on the smoke-clouded floor. The persistent haze provided RATATAT's bold, immersive light show with a translucent canvas of sorts.
Although Mast and Stroud were hardly meek performers, RATATAT were presented as a package. With primary attention focussed on two large mirrored hologram-like projections that were part of the band's rig, the strikingly distracting light show, and the sheer fullness and volume of the audio, it would've been easy to forget about the performers themselves if we didn't spend half the night trying to wrap our head around the fullness in sound two musicians were able to create.
They started with "Pricks of Brightness," keeping to a consistent setlist this tour, and layered guitar hook onto guitar hook, holding a steady energy through old favourites "Loud Pipes" and "Mirando." To no one's complaint, RATATAT's set covered the duo's five albums fairly equally. Magnifique tracks included lead single "Cream on Chrome" and "Abrasive."
If anything, the set suffered from the only flaw of Magnifique: being constantly overwhelming – in part due to the venue's volume setting (which is frequently a notch too loud for comfort). We, and many around us, were struggling for air long before "Seventeen Years" and encore "Shempi" rolled around. And yet the sold-out crowd made it to the end, buzzing with the tale of live RATATAT to tell.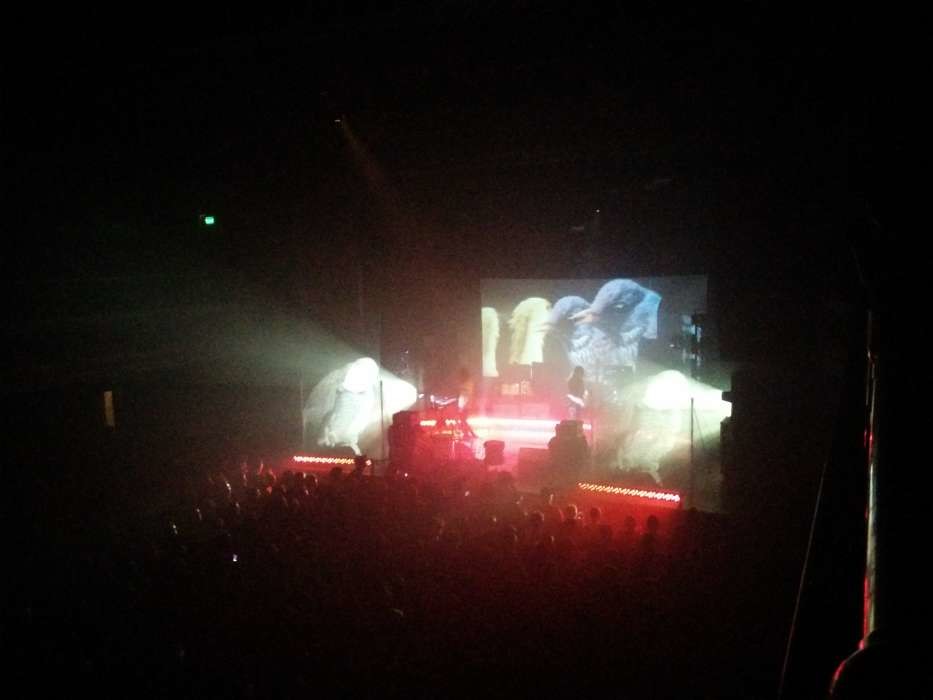 Article by Joanna Jiang
Comments
comments