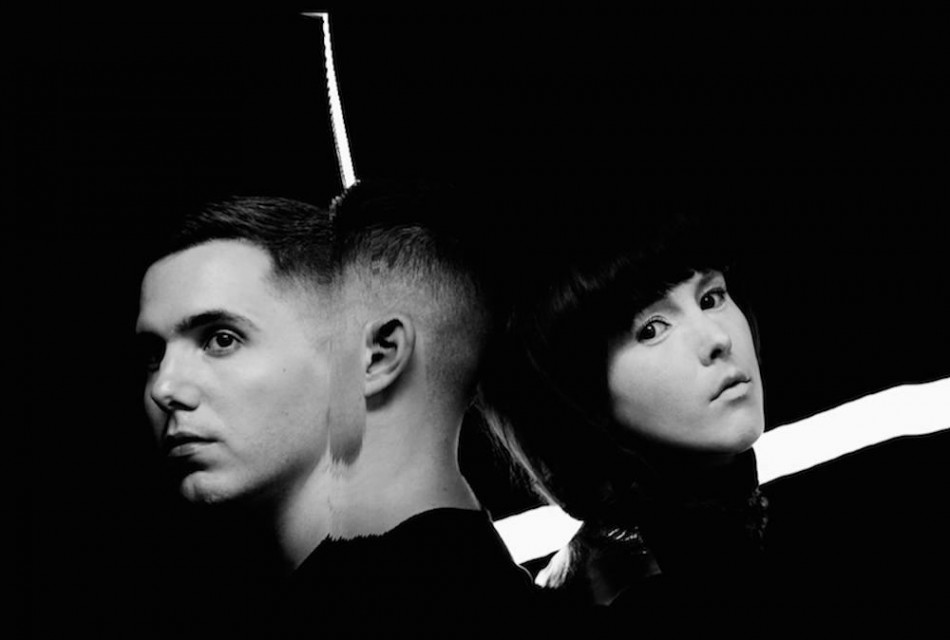 Edmonton-based Purity Ring blasted onto the scene in July 2012 with their debut record, Shrines, settling into a rift in the gray area of indie rock and electronica that has grown to be very popular over the past few years. It was with this record that Purity Ring ascended into the realm of Phantogram and Grimes (and to a certain extent, even that of EDM acts like Flume) with relative ease.
In comparison, their sophomore album another eternity, out via 4AD today, has gone somewhat under the radar, save for a couple of its three lead singles, "Push Pull" and "Begin Again" (the third being "Bodyache"). another eternity displays a different character than that of Shrines, but it does so with many of the same composition that shortlisted the first record for the Polaris Music Prize and few new developments.
The lack of musical growth is particularly evident in the first few songs, including single "Bodyache," where voices and elements conflict. For example, deep, ominous bass voices are used in harmony with light, almost angelic, arpeggiating harp and piano lines. And this is all accompaniment for lead singer Megan James's high-pitched, youthful voice. The end product ultimately doesn't really make much sense. It feels overzealous, especially in relation to the expansive, yet foreboding, Shrines. Perhaps this might be attributed to the fact that many tracks off of another eternity are in a major key, while Shrines bathes in a refreshing minor mode. Certainly it can be said that the fuzz bass that sneaks into almost every Purity Ring track is better suited for minor tonality than it is for major.
It's tough to pinpoint a goal of another eternity, mainly because it seems to lack any sort of direction or progression through its track listing. Few songs have any conclusion, musical or lyrical, more profound or interesting than its beginning statement. For many tracks on another eternity, Purity Ring fail to introduce anything unexpected past the one-mark. While this could potentially work for some groups, Purity Ring aren't refined or articulate enough to keep our attention for as long as they did with Shrines.
There's a curious question that's worth grappling with—would Purity Ring still have gained the same level of fame if another eternity had been their debut, and Shrines had never happened? It's hard to say. On one hand, it's still very evident that Purity Ring have a unique genre-specific sound, but on the other hand, another eternity is very forgettable. Some of its songs, notably those on the second half of the record, are catchy, but that's a best-case scenario. Overall, the collection says little and shows confined range.
On the bright side, potential still lingers in Purity Ring's sophomore album. Crackling under the surface of another eternity remains an electronica duo capable of producing great music.
Purity Ring will play the Fox Theater in Oakland on June 19.
Article by Darius Kay
Comments
comments