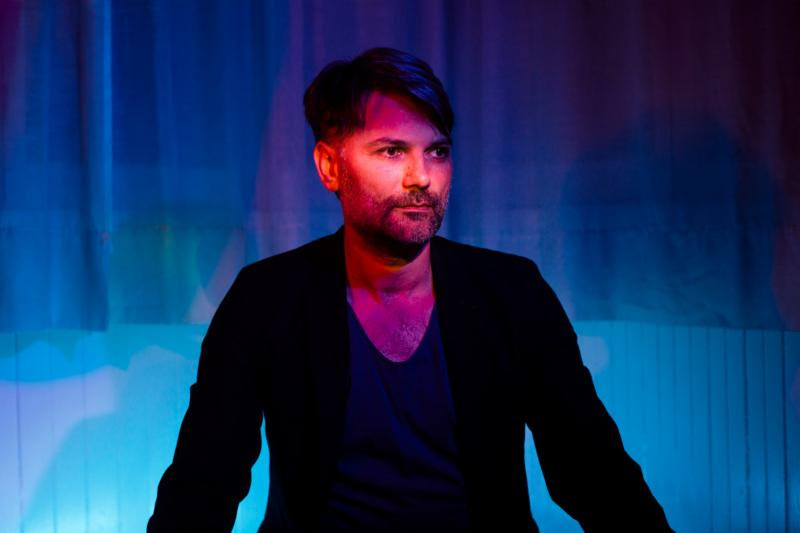 Matching the juxtaposition framed by his moniker, Italian shoegazer Mauro Remiddi writes music that is comfortably bleary-eyed and lyrics that are bluntly precise. "I wonder if you'll ever know / How it feels to live without a second chance / If this one doesn't work," he warns on "Talk to Me." This track appeared on Gone Blind (2009), his first EP with Acéphale.
A veteran musician, Remiddi entered the field as Porcelain Raft at a time when YouTube's music category was less densely populated with EDM set to static images of bikini-clad women. Though less visible today, there still exists an entire subsection on the video platform of ethereal Tumblr-grade photography paired with dreamy synth-based music, 50% of which can probably be credited to Will Wiesenfeld under one name or another.
Porcelain Raft was (evidently) not one of those names. Soon after Gone Blind, Remiddi moved to New York, releasing two full-lengths Strange Weekend (2012) and Permanent Signal (2013) via Secretly Canadian. His newest EP, Half Awake, was half-completed in Brooklyn and then mixed and mastered in LA, where Remiddi has now settled.
It was during the production of Half Awake that his own label, Volcanic Field, was conceived for the purpose of housing and archiving his material. This move also gave Remiddi the artistic freedom to release Half Awake on cassette. The medium is a nod to his beginnings at 14 years of age, when he first began "creating fake radio programs." He says in a press release, "Cassettes are not a novelty or a format that I just discovered. [Cassette has] always been there, I love that saturated sound, I know that hiss by heart. That hiss makes me feel at home."
The preference dates him; it's a reminder that, although Porcelain Raft sounds like a dazed and confused youth, the stunning falsetto and languid synth actually belong to someone with three decades of music-making behind him.
Still, when he informs you on title track "Half Awake" that, "Giant insects are eating the sun," then precedes to ask, "Should I come over?" … you're reminded of your first love (if you could call it that), back in grade school. When he confesses, doe-eyed: "I'm falling over / I need to see you again," you say yes because you can't say no.
Beneath the vocals is an accompaniment which–from the warm string harmony to the muted, thumping percussion comprised of a heartbeat bass drum, persistent hi-hat, and a tambourine bit–rings much like a OneRepublic record spun at half-speed.
Things go as expected on Half Awake, though its layers are noticeably better blended than on previous efforts. A single surprise appears in the EP's final track, a sweet-but-borderline-too-sappy (sorry, dream boy) rock ballad with crystal clear piano and guitar melodies. Here's the lead single, "All in My Head."
When I wasn't looking, the imperfections in Remiddi's early work had become dear; I'd fallen in love with the blemishes and the muffled characteristic that perhaps made his sound more experimental than intended. He's subtly perfected his production over the years and as a result, Half Awake is absolutely gorgeous stuff, cordial enough, and remarkably pleasant to the ear. Yet somehow, in the attainment of perfection, even its subtle treasures are not quite extraordinary.
Then again, maybe it's me, not Remiddi. Half Awake is reportedly about "letting go of places and expectations." If I'd met Half Awake not knowing Porcelain Raft's past history, it just may be–as it is–a gloriously dreamy collection of exquisitely produced songs.
Porcelain Raft will be touring in support of Half Awake, shortly after its June 2 release; the Bay Area will see Remiddi July 9 at Bottom of the Hill.
Article by Joanna Jiang
Comments
comments