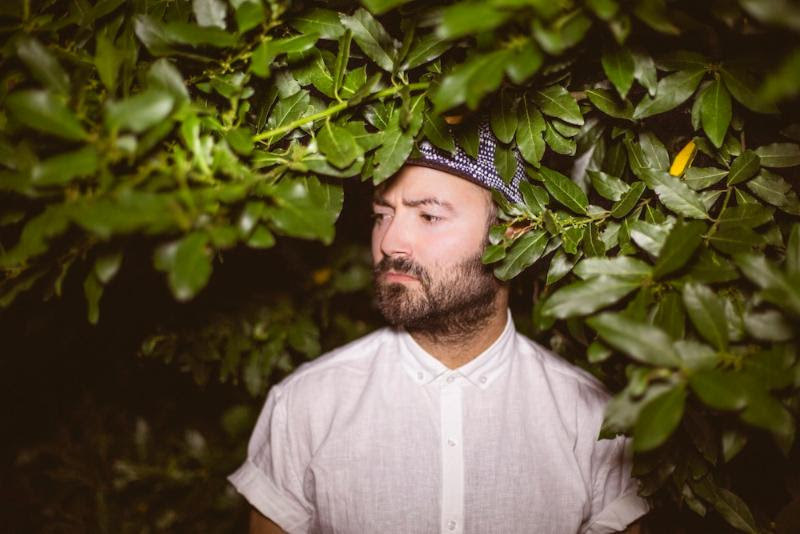 Italian producer Populous (real name Andrea Mangia) specializes in world trade: the delicate balance of supply and demand between countries. His latest venture, Night Safari, out 9/29 on Bad Panda Records is "an imaginary nighttime safari" which stylistically traverses the most exotic continents of the world, including South America, Africa, Asia, and Australia.
In fact, "Fall" collaborator Cuushe even invites you to "go with [her] to outer space" in tired, Björk-like sighs. The Tokyo-based flau records singer is just one of many worldwide musicians featured on Night Safari; the others include fellow Italian producer Clap! Clap! and Swiss songstress Iokoi. Perhaps the most intriguing combo is track no. 7, "Agadez," a downtempo shuffle with a certain caravan house vibe, spiralling vocals, and afrobeat — it's pretty clutch — courtesy of the mysterious producer-without-borders, DJ Khalab.
The lead single, "Vu," employs tribal chant, jungle percussion, persistent bass, and rim shots, while "Dead Sea" seemingly repeats its thankfulness again and again in Mandarin Chinese; "Quad Boogie" continues Night Safari's journey into the Middle Country, a path reflected by the song's danceable Oriental melodies. Then it's slow like "Honey," drifting on dramatic synth flourishes before being possessed by the aforementioned "Agadez."
The second half of the album is as unpredictable as the first but cuts and loops organic, exotic sounds with those electronically conceived into a tamer overall mood. At one point ("Brighton Pier"), Mangia brings out his inner Moby, challenging the American producer's "Stella Maris" — from Destroyed (2011) — with his own calm after the storm. This then brings us into the title track, a James Newton Howard-esque Salt-era soundscape minus the strings and avec woodblock and metallics. Here's the video for second single and closeout track, "Brasilia."
Six years after his previous album, Drawn in Basic (2008), Populous has assembled a post-colonial planet. Whether or not this new politic is readily adopted by all, Night Safari will remain a fascinating preview of our brave new world (music).
Article by Joanna Jiang
Comments
comments