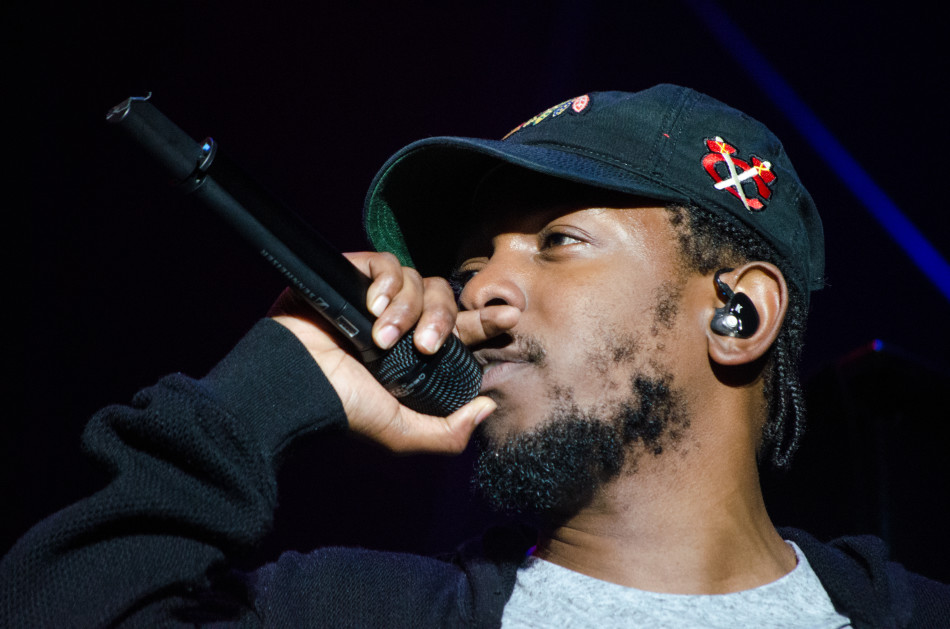 It was Day One of San Francisco's annual Outside Lands Festival and fans had lined up well before the gates opened. Amongst the sea of selfie sticks and floral crowns were dedicated fans who had paid hundreds of dollars to relish a concoction of drums, bass, beats, synths, guitar, and amazing vocals. Both groups sprinted through to Lands End or Twin Peaks as soon as they could; a few first-timers left behind to chug their unsealed drinks before also rushing through the bag checks, in pursuit of this year's exciting lineup and the amazing weather – San Francisco was not plagued with thick fog for once.
Almost all of the venues saw full crowds, whether they were showcasing small bands or big headliners. Glass Animals fans packed the field at Sutro where Chet Faker followed suit with Mumford & Sons and Porter Robinson closing Friday night. Despite their enthusiasm, the crowds seemed rather tame in comparison to the storm that was Saturday.
Saturday. Saturday was insane. The OSL energy turned up several notches: teenage girls clawed through the mass of people gathered at Twin Peaks, screaming G-Eazy's name and professing their love for him. Kendrick Lamar fans, too, took over the field at least five hours before he or G-Eazy were set to go on, enduring bands outside of their wheelhouse like Django Django and Toro y Moi.
Despite Django Django's loud energy, the audience grew weary at times, anxiously waiting for the headliners to come on. With each passing song, the crowd grew more rowdy and the pushing more intense. Over seven individuals had to be dragged out of the crowd due to a lack of oxygen and water. The sardine-like structure was starting to become a health hazard. Packs and "front row families" started to form, bonding together to prevent others from stealing their spots, but as soon as G-Eazy's slicked back hair appeared on stage, it was every man for himself. Dedicated fans lost their voices after screaming every lyric from These Things Happen (2014).
The audience thinned slightly after the leather jacket thriller finished his set. Kendrick fans seemed to be more mature and understanding that oxygen was a necessity worth respecting. There was a more familial aspect amongst the crowd when King Kendrick came out. The audience stared at each other in awe and disbelief. Though the rapper did seem a little stiff on stage in comparison to the passion found in his studio albums, the fans relayed enough energy to make up the difference.
Even though the insanity of Kendrick Lamar felt unmatched, audience members could still hear snippets of The Black Keys playing at Land's End when Kendrick called for a moment of silence — whether you went to The Black Keys or Kendrick, you had an incredible time regardless.
The crew of teenagers that overpowered Outside Lands on Day Two seemed to fade into a mass of parents and children, all eagerly waiting to see Elton John on the final day of the festival. Meanwhile the younger generations rolled deep to Sam Smith so that they could reminisce about past relationships to his powerful lyrics. Despite the crowds for DJ Mustard and Odesza, blankets with comfortably seated concert-goers polka-dotted the festival.
Fans visited Stubhub's and Toyota's mini-stages to enjoy artists like Giraffage and The Family Crest, whom they may have missed beforehand while newer bands like SZA held meet and greets at Cafe Bustelo's booth. Public transportation also seemed to improve on the last day of Outside Lands as there were more Muni busses with enough room to accommodate the audience, unlike the nights before.
In general, the last day of Outside Lands seemed tamer, with an emphasis on enjoying music and taking in the fact that they were actually there — at the festival, some of them only feet away from talented artists like Sam Smith, who never fails to outdo his studio recordings.
The first day was overcome with the excitement of the festival starting, al all the small annoying nuances that became noticeable on the second day were fixed on the third, leaving the crowd with a sense of nostalgia as they exited Golden Gate Park.
Article by Ilaf Esuf and Edfil Dulay
Photos by Edfil Dulay
Comments
comments