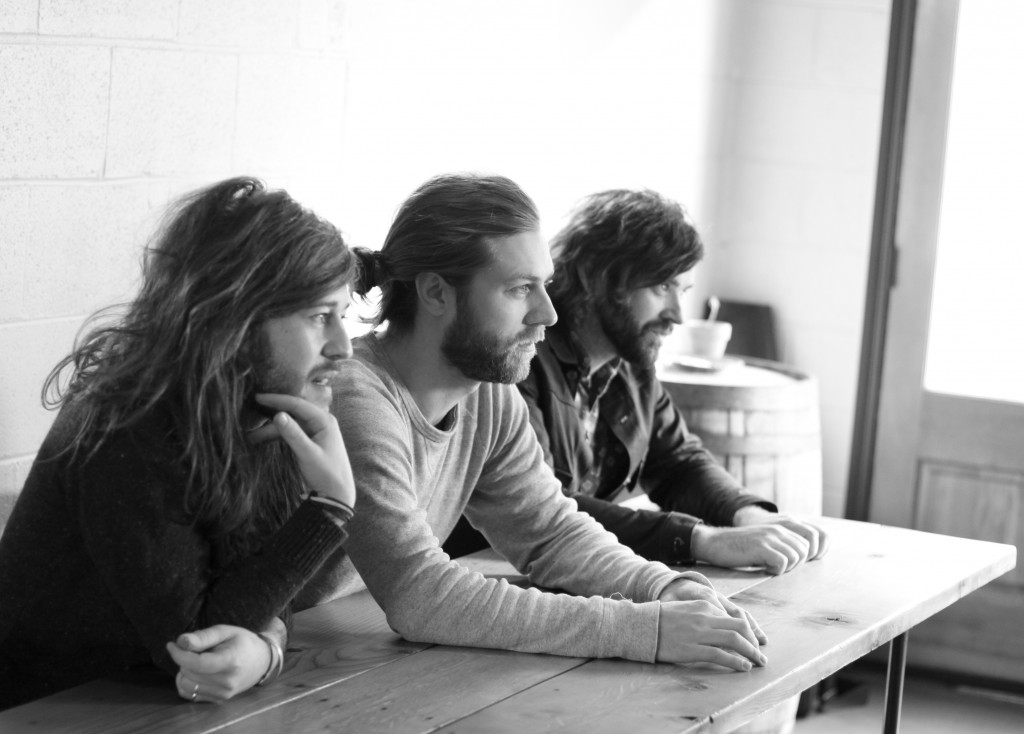 Portland-by-way-of-Oklahoma trio Other Lives are due to commence a month-long North American tour next week after releasing third full-length album Rituals, due May 4 via TBD Records. This third record, cultivated over the course of two years and curated from over 60 working pieces shows Other Lives tunneling deeper into their distinct orchestral monolith, which borrows elements from both folk and electronic genres. The band always seems to find a consonance with their experimentation. This often involves polyrhythms and unconventional harmonies, as each member contributes at least three different timbres to Other Lives' sound.
Multi-instrumentalist Jonathon Mooney, who spoke with us earlier this week, alone entertains piano, violin, guitar, trumpet, and percussion. Other Lives' upcoming tour includes a stop in town next Saturday, May 9 at The Chapel and, seeing as it's been two years since their last tour (with Radiohead!), neither they, nor we, can wait. Read below the video for lead single, "Reconfiguration," for our interview with Mooney.
First things first, best Voodoo doughnut.
Bacon Maple.
What have you been up to these past three years, besides touring?
We finished touring for Tamer Animals at the end of 2012 and got right to work on the new record at the top of 2013. We were in the studio full time for the next two years recording songs, many times re-recording. There was a lot of experimentation and arranging on this record so it took us quite a long time. We also recorded about twice as many songs than we put on Rituals, to be honest, but the real reason we took so long is because we love being in the studio; we very easily could have taken longer if we were allowed.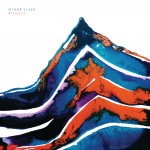 The artwork for Rituals is pretty great. It's bold. How did you and Alexandra cross paths and what did you have in mind?
Jesse [Tabish]'s wife Anna found her work and introduced it to us. We immediately felt the connection between her art and this new record, so we got in touch with her and were ecstatic when she agreed to let us use it.
The orchestral influence in your music gives you a large, roomy sound. What's it like re-imagining say, a bell part on guitar? Or do you envision it on guitar to begin with?
Thank you so much. It's always encouraging when the work we put into the orchestration connects with a listener. It's a huge part of what we do. Often times Jesse might write an idea on guitar and by the end of the recording of the song we've completely taken it out and replaced it with 12 violins, or layered marimbas and vibraphones. It's our way of trying to merge songwriting with classical music, which is something we've been interested in doing for sometime now.
Did "Untitled" ever have a title? What's the story here?
It's always been untitled. Song titles are always subject to change in the process, there were more than one "untitled" tracks over the last two years, and many times we'll have working titles that we have no intention of keeping and those will get changed last minute.
What are some of your pre-show *ahem* rituals?
Lately we've been singing "Beauty and the Beast" a cappella in five part dissonant harmonies. Why? Not entirely sure…
27 shows in 40 days… that's a packed schedule. Other writers have dubbed you a "touring machine." How do you keep sane?
We've hardly played any shows the last two years while working on the record, so it feels great to be back on the road again. The people we work with keep us busy, and we're thankful for that, even when it becomes exhausting. Being a band from a small town in Oklahoma, the idea of saying no to an opportunity to share our music to people is never a thought, so we just show up and don't ask questions, and luckily we like each other so that helps.
Any new cities on this coming run? Any location-specific things you're looking forward to?
It's going to be great to play back home in Oklahoma again. It's been too long.
Article by Joanna Jiang
Comments
comments