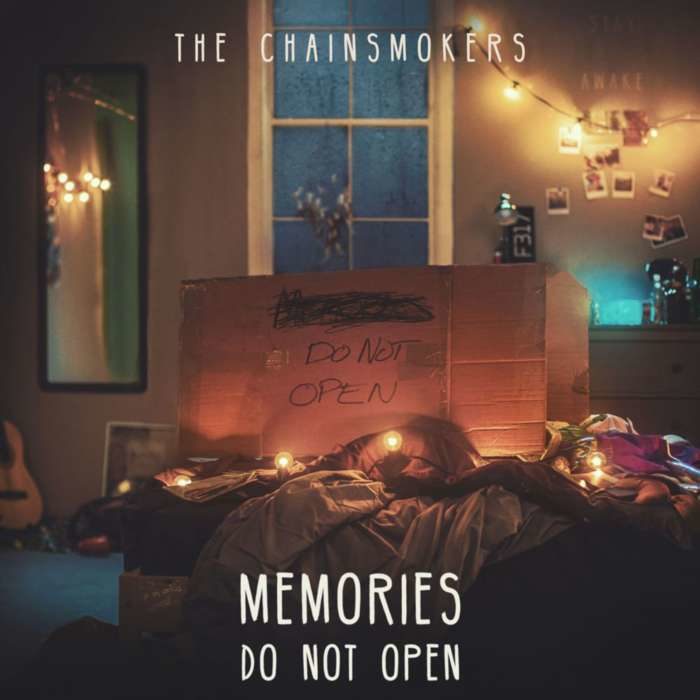 The Chainsmokers catch a lot of flack. Since the release of their first hit, 2014's infamous "#SELFIE", the EDM-lite NYC DJ duo has drawn constant criticism for their signature sound of "not electronic enough to be Dance, not pop enough to be Pop." Others label duo Andrew Taggart and Alex Pall's music as "generic," "guilty pleasure," "frat boy friendly," or "white girl anthemic."
The Chainsmokers, reasonably, might object to any of these. In a Summer 2016 article with Interview Magazine, Taggart described the duo's sound as "blur[ring] the lines between indie, pop music, dance music, and hip-hop." That's a lot to unpack, mainly because The Chainsmokers' sound resembles, at most, two of these descriptions – dance music and pop music, the space between which they occupy comfortably. A collaboration with Halsey (last year's radio hit "Closer") doesn't give their sound indie appeal, and Taggart and Pall have never approached the world of Hip-Hop, let alone Trap music, an EDM-subgenre closely aligned with Rap and Hip-Hop production.
Over the course of two EPs – 2015's Bouquet and 2016's Collage – 11 singles, and 35 remixes, The Chainsmokers have gradually moved further from EDM towards Pop. Now, their debut album, Memories…Do Not Open (Disruptor, 2017), marks their least electronic outing yet, a simmering, shockingly bland, 43-minute beeline for Top 40 domination.
In some circles, The Chainsmokers take a lot of heat for their pivot to pop, but the pivot's not the problem. The duo's pop music isn't bad, per se, and it's still as catchy as ever, but it also isn't interesting by any standard. Stripping away whatever dance-infused energy Taggart and Pall may have had left leaves an album that elicits a massive "So what?" at the end.
Memories suffer in part from what has made The Chainsmokers so successful in the past.  A big element of what's made the duo's songs of the past few years so infectious is that they're anthemic, the type of song you might here towards the end of a show. It's made for some great singles, but lends the album a feeling like it's perpetually five-or-so minutes away from ending. The songs end neatly, but the album is, generally, unresolved.
The album gets off to a strong start. "The One," Memories' opening track, has a distinctly Chainsmokers vibe, and Taggart's vocals, a rarity on the group's past singles, are quickly established as one of the album's best assets. "Break Up Every Night," the next track, sees the group take an ill-fated dip into a drum-infused, pop-rock sound that wouldn't sound out of place on a OneRepublic or Maroon 5 record. It takes another two or three songs before The Chainsmokers begin to find their footing, but even then, it's just bland.
Speaking of breakups – breakups, self-loathing, heartbreak, and capital-S Sadness run throughout the album, a far cry from the duo's odes to selfies and Kanye West of yore. Thematically, it's the type of album that announces "We are now a serious indie-pop band," but the message is betrayed by the fact that there's no substance to the music. In lyrics and production, Memories is an empty shell, an aural straw man suggesting that the years of criticism heaped on The Chainsmokers may be deserved, and the obsession with depression is an anachronism for a duo whose music, if nothing else, has always been fun and light.
Despite its blandness, doom, and gloom, Memories is not without its highlights. The album's collaborators are commendable in their diversity of genre. Pop-rock mainstays Coldplay appear on "Something Just Like This," the album's second single that, although catchy, is really just a Coldplay cover of Pall and Taggart's 2015 standalone single "Roses." R&B singer-songwriter Jhene Aiko lends her voice to "Wake Up Alone," and in the album's strangest (but surprisingly pleasant) feature, country-pop crossover duo Florida Georgia Line close out the album with "Last Day Alive," a track that sees The Chainsmokers give in completely to their big, anthemic instincts. Not every feature works, but the group deserves some credit for expanding beyond the world of solo female singers that saturate the landscape of EDM vocals.
"Paris," "The One," and "Bloodstream" are easy standouts from all the album's noise and manage to hold their own against the rest of The Chainsmokers' more interesting back catalog. More than any other songs on Memories, the trio offers a glimmer of hope that in their shift to Pop, The Chainsmokers can still pump out some interesting hits. Like most of the duo's catalog and the rest of the album, they'll be infinitely more fun live in a big crowd.
Here, though, The Chainsmokers can't hide behind a crowd, and standing alone on the album reveals a lack of depth that's been hinted at since "#Selfie."
But they probably don't care.
"Closer" and last year's "Don't Let Me Down" have amassed over 1.7 billion Spotify plays alone, and the duo currently has two singles in the Billboard Top 10. There's a lot about The Chainsmokers that invites mockery, but their success is indisputable.
It didn't have to be this way. That space between Pop and EDM is a really interesting one these days. Artists on the rise like Louis the Child, Manilla Killa, and ROZES are proving that crossover appeal doesn't always have to translate to generic Top 40 hits, and Future Bass EDM acts like Flume, Illenium, Jai Wolf, and Han Solo are taking electronic music in interesting directions that The Chainsmokers may have flirted with in the past, but now ignore wholesale. Somewhere along the way, The Chainsmokers, to borrow a favorite phrase of theirs, just said "Fuck it."
Why be interesting when you can be rich instead?
The Chainsmokers play the Bill Graham Auditorium in SF May 5-6 with opener Grandtheft.
Written by Jordan Aronson
Comments
comments