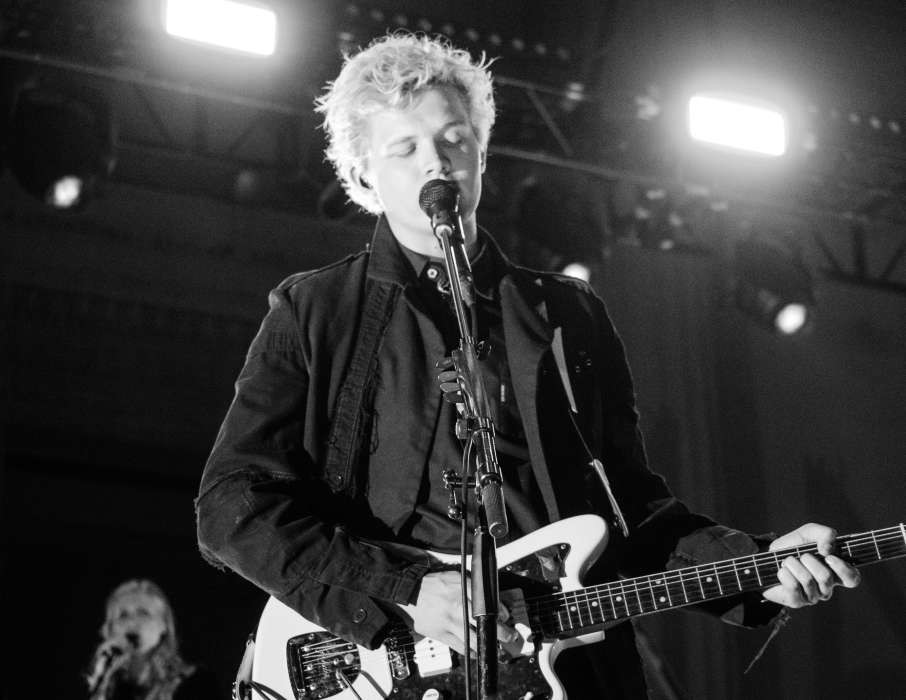 Last Friday night, Of Monsters and Men treated the Greek Theater to sing-songy indie-folk, mesmerizing the crowd to jive and sing-along to their familiar tunes.
Eager fans pushed to the front of the barrier as time ticked. Wisps of conversation could be heard scattered form the front row: "…They'll open with Mountain Sound ," one dedicated fan said. Despite the dedicated fan being wrong, nothing could stop people from swaying to the opening melancholy of "Thousand Eyes."
The production of their set relied heavily on white-and-blue florescent lights and the outlines of triangles scattering about the performers. For much of the set, the performers tended to stay planted in their positions.
But that's not to take away from their synchronous indie-rock.
Despite not being lively performers, their charming personalities and music entranced the crowd to smile as they grooved. Lead vocalist and guitarist Nanna Hilmardottir was especially heartwarming when communicating to the crowd with her cute Icelandic accent: "Hello, we are Of Monsters and Men!" Crowd favorites of the night were "King and Lionheart," "Mountain Sound," "Crystals", and (of course) "Little Talks." Each song prompted the crowd to sing-along with Hilmardottir, giving a strong sense of community and happiness at the Greek Theater.
As the night drew to a close, crowds of people couldn't help jiving their way out of the venue singing the catchy lyrics they had just heard — taking with them cherished memories.
Article and photos by Edfil Dulay
Comments
comments