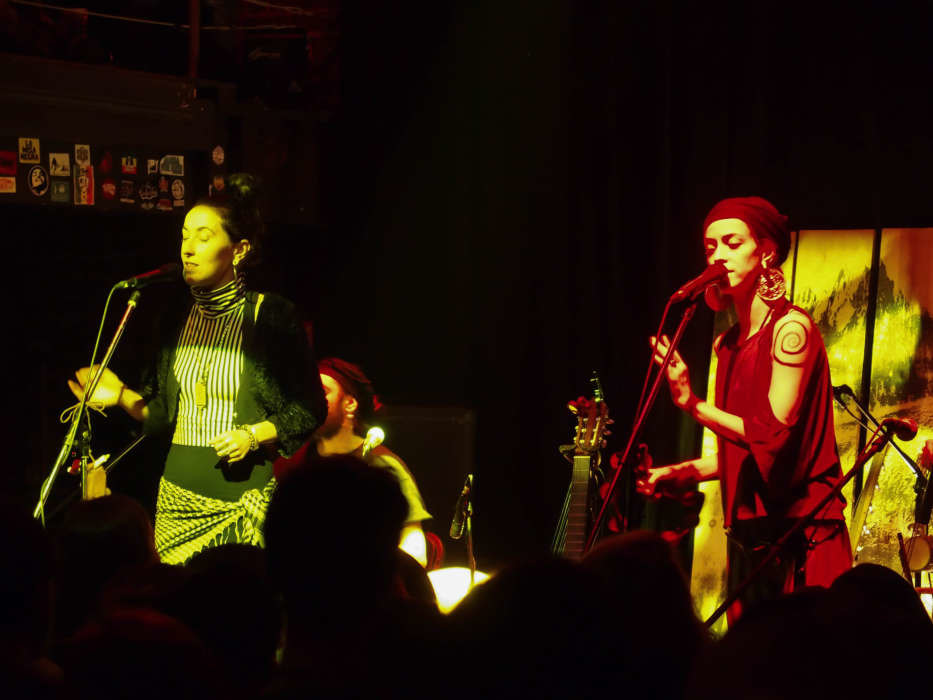 Stringing together all of the most desirable elements of Appalachian Folk, 90's Hip-Hop, Southern Soul, and World Music, Rising Appalachia had the New Parish howling (literally) for more on Friday night.
Rounding out the West Coast leg of "The Groundswell Tour" before returning to their stomping grounds in the Southeast, sisters Leah and Chloe Smith and their band pulled the Oakland crowd into an intimate world of sound and sensation. From soul-stirring acapella harmonies to tracks featuring percussion as powerful as electronic beats, every moment told a new story, presented a new perspective, and won over stupefied sway-ers in new ways.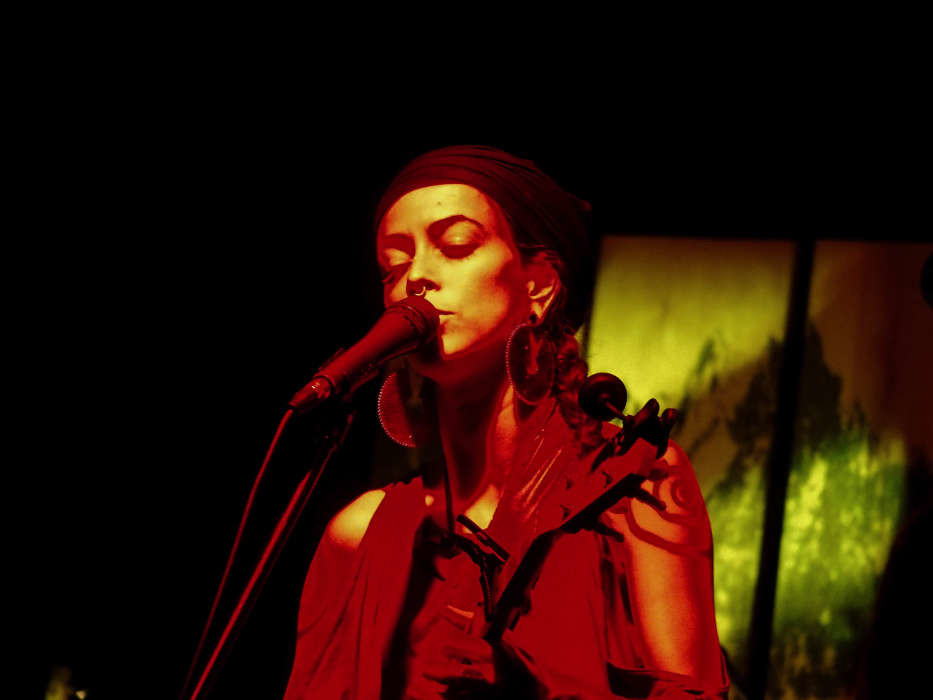 Taking time to pay respects to their mentors, teachers, and supporters between each track, Leah spoke of growing up in the South where she and her sister were caught between the vibrant urban underground kingdoms of 90's Atlanta hip-hop while being pulled away on weekends by their family into lower Appalachia for folk revival camp-outs. Rising Appalachia have found a way to reconcile these differences, sharing a sound and an image that refuse to conform to any binary interpretation or influence.
This spirit of their music translates directly into the real world activism that they support and practice as well as convey in the revolutionary messages of their songs. With plenty of material from The Sails of Self (2010), Filthy Dirty South (2012), and latest Wider Circles (2015), all in attendance got more than just a taste of what they were yearning for. The sultry swing of "Swoon" melded perfectly with their self-dubbed "sexy" rendition of old-time classic "Cripple Creek." Throwing some playful shade at Macklemore for naming his new song "Downtown," they expertly fused some of his verses into their own "Take me Downtown" to lure us into a reverie of the nocturnal avenues of New Orleans.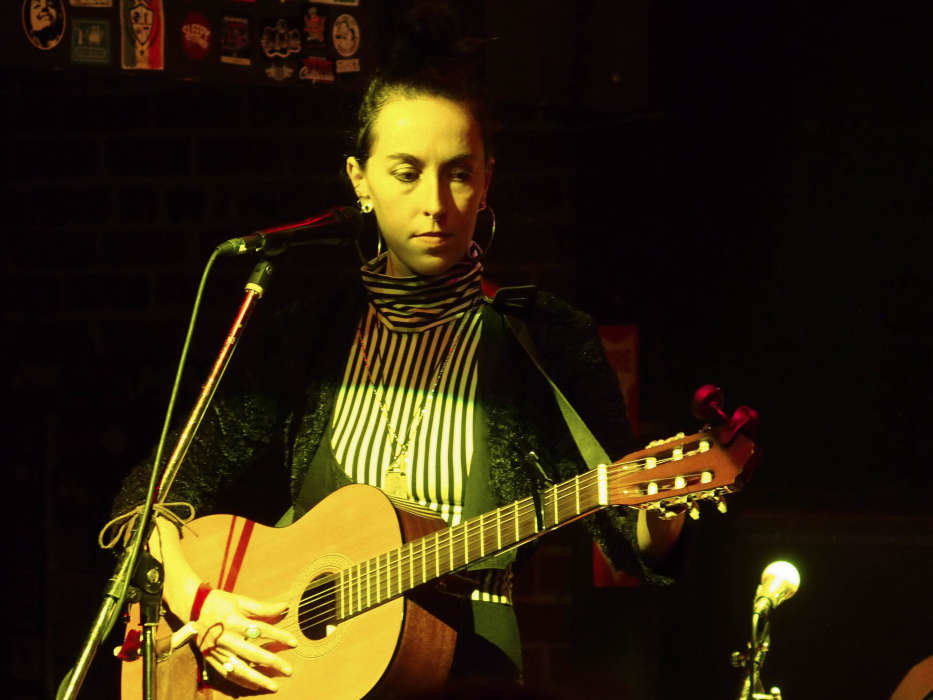 Their dynamic was effortless as they swung from one end of the sound spectrum to the other. The grit of "Filthy Dirty South" mirrored the grace of "The Long Haul," the sourness of "Pretty Lil' Foot" paired the sweetness of "Wider Circles," the darkness of "Medicine" danced around the lightness of "Just Another Walk with Thee." All the while, they entertained, providing just enough history to give structure and substance to the deep imagery their lyrics evoke.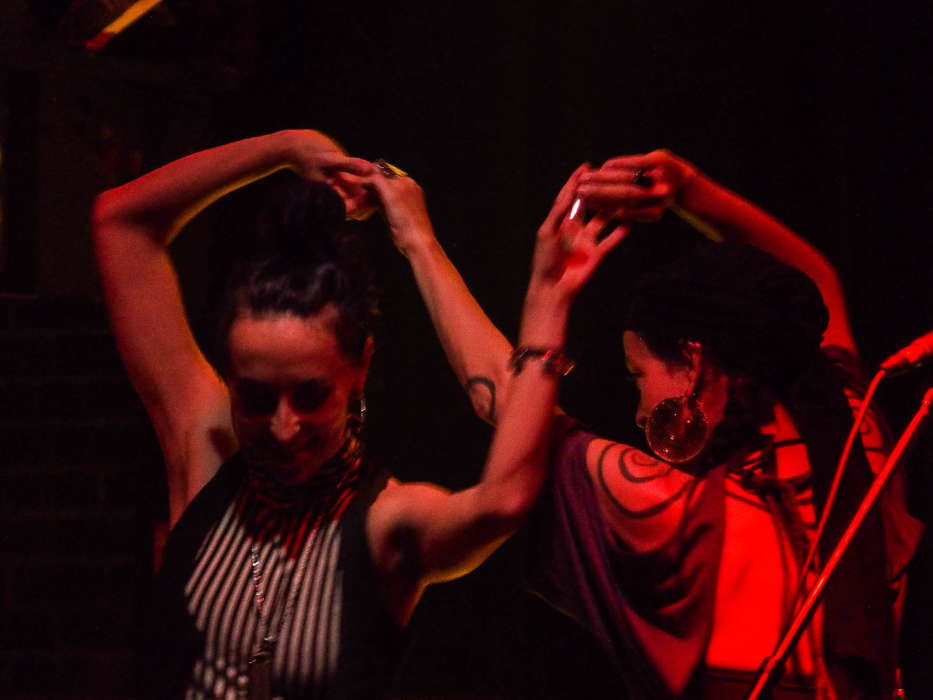 Exchanging instruments and sharing the stage with an array of performers and artists, the show was a collective act– building intention and community in the tightly packed room of loosely kindred strangers. Forced to dance with one another due to spatial limitations, a comfortable closeness was immediate and both the band and the audience were sent spinning in reciprocal gratitude. When they finally departed the stage after a roaring summons for encore, we were all left swooning over the Southern queens who stole our hearts.
Article by Conner Smith 
Comments
comments