There's a place in Potrero Hill where the holidays come and never seem to leave. Still strung with Christmas streamers and red lights, and with a Valentine's Day shrine still intact, the venue so candidly called Bottom of the Hill was the consummate setting for the antepenultimate night of Noise Pop 2015, with the mostly teenaged LA band Cherry Glazerr headlining.
As a seemingly overnight phenomenon, Cherry Glazerr's boastful list of accomplishments would sustain an entire lifetime. Conceived in 2012 as Clembutt by Clementine Creevy, the act has since grown in head count with Hannah Uribe on drums and Sean Redman on bass, taking on its current name to release Papa Cremp (2013), a 9-song cassette, and debut album Haxel Princess (2014). With two of the members yet to graduate high school, Cherry Glazerr's music has managed to entice a gamut of fans from Hedi Slimane to Tyler, The Creator, their eerily addicting cover of Tiny Tim's "Tip Toe Through the Tulips" making its way into the Insidious 3 trailer.
Perhaps it's the charismatic pull of young talent, or perhaps it's the pure relatability and/or reminisce-ability of the content (see "Glenn the Dawgg"). Either way, the sold-out show at the Bottom of the Hill was a clear indication that Cherry Glazerr is still on a meteoric rise.
With four bands lined up to perform to an all-ages crowd, the venue's draw spanned from ecstatic teens with conspicuous Xs on their hands to barely-curious twenty-somethings sipping on beers. The same dynamic was reflected in the spectrum of distinct sounds that each band had to offer that night.
The night started with a solid set from Rich Girls, a local trio from San Francisco. Clad in suits and sparkles before a reflective mosaic wall, they began slowly and minimally, with only a single guitar and drums on their song "Soft Disease" off Fiver (2014). However, it wasn't until the third song that their sound picked up: frontwoman Luisa Black picked up the second guitar, and momentum with it. Black incited the crowd by yelling, "You guys are fucking great!" One ardently animated fan to yelled back, "I like your suit!"
Following Rich Girls, Dirt Dress began their set on a more somber note, with an announcement that their drummer Tabor Allen had gotten into an accident. Despite what could have been a major setback, the LA band acclimated quickly, remitting their signature lo-fi sound with "Skin Diving" from their latest EP, Revelations (2014). With unison voices and heavy-handed bass, the band also performed title track "Revelations," delivering succinct sentences with clear enunciation and emphasis. A young man punctuated their performance by diving off the stage.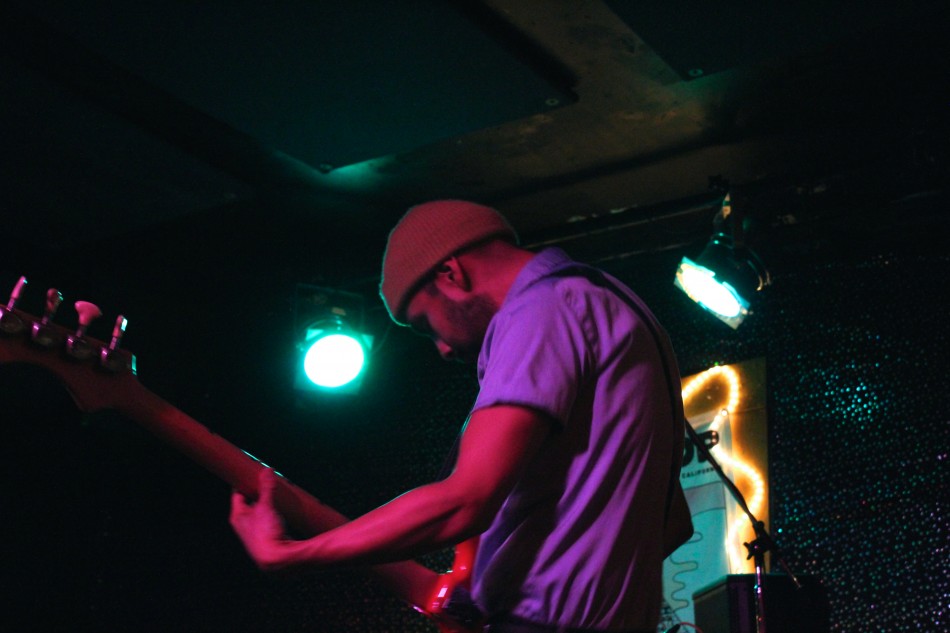 The well-seasoned technique and execution of Dirt Dress took on a completely different yet equally enjoyable incarnation in Portland-based band, The Shivas. With chaotic liveliness and amazing footwork, they managed to cut through the heavy anticipation and impatience suspended in the air among young fans eager for the headliners' turn.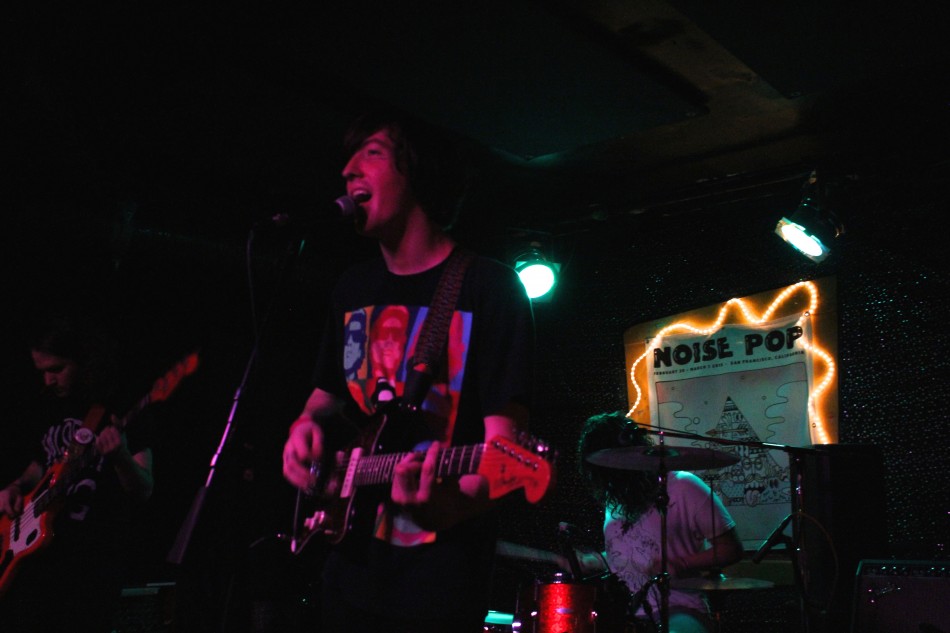 Furthermore, The Shivas displayed complete mastery in the manipulation of atmosphere. From psychedelic and rhythmic tracks like "Stalking Legs" to the more sentimental and vocal-reliant ones like "Baby I Need You," their expertly planned set left no room for dull moments and offered a dynamic progression throughout their act. They're very punk, a sound that's "been happening for nine years," frontman Jared Wait-Molyneux told us afterwards. "It's always had the same sort of spirit."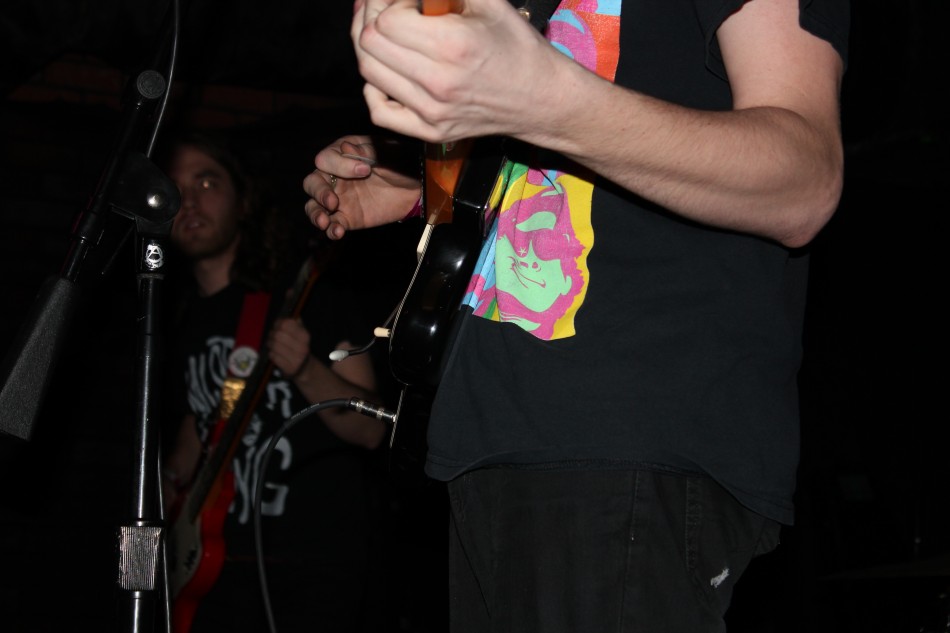 We also learned from Wait-Molyneux that The Shivas have made a fifth album and are hoping to release it before going back on tour in Europe this summer. As for the band name? "[We were] just flipping coins and drawing cards — it just kinda came. It means a whole lot of things, depends on who you're talking about and where you're talking about. That word comes up a lot in human history. It's ambiguous."
Despite their fulfilling encounter with The Shivas, the hungry expectancy for Cherry Glazerr now increased a thousandfold. As the three members arranged themselves and their instruments, bright eyes filled with awe and enchantment at their intimate proximity to the performers. However, the true extent of the affection and fascination that was extant in the room could only be heard as the first notes of "Cry Baby" were heard. With roaring "I love you"s and uncontainable jumps spreading among the enamored crowd, it became overt that, in such a short amount of time, Cherry Glazerr had accumulated a following of adoring masses.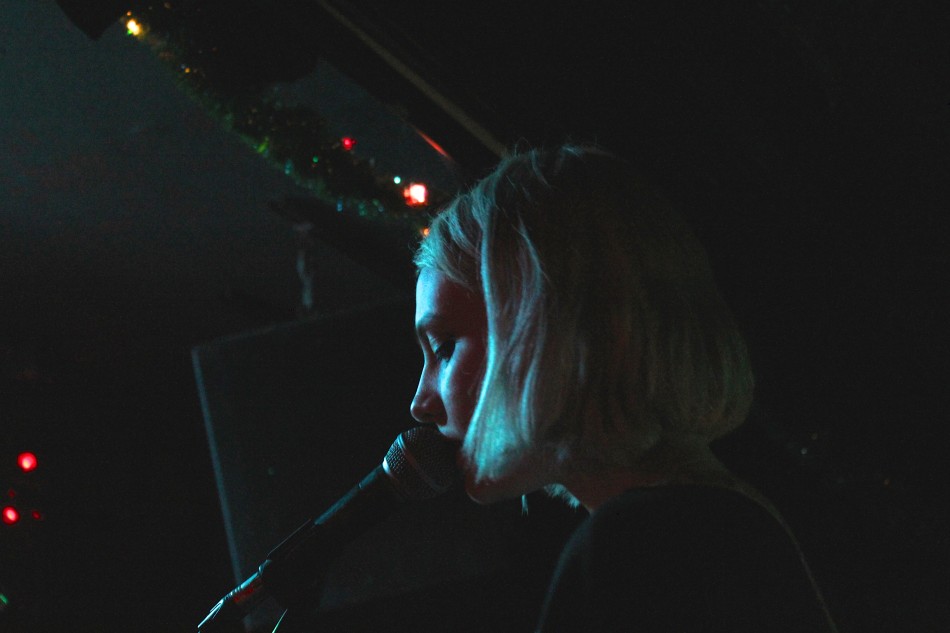 From there on, the band continued to progress into their more iconic songs like the mischievously whimsical "Trick Or Treat Dancefloor," and simple yet irresistibly alluring "Grilled Cheese." In addition to that, they also tried out their newer songs, "Slow Thing" and "Moon Dust," which did not seem to have the the same randomness and lightness in topic but nevertheless carried a signature balance of bluster and pleasance.
Within the bigger horde, a deluge of crowd-surfers broke out. One of them even found himself thrown onstage; confused on what to do, he casually leaned against the wall until a security guard took notice of him. Another fan in the crowd seized the opportunity while Creevy was adjusting the wires to throw a hair clip in the shape of a cricket on the stage, enthusiastically shouting that she brought it especially for her. Creevy politely accepted, and immediately adorned her hair with the bug accessory.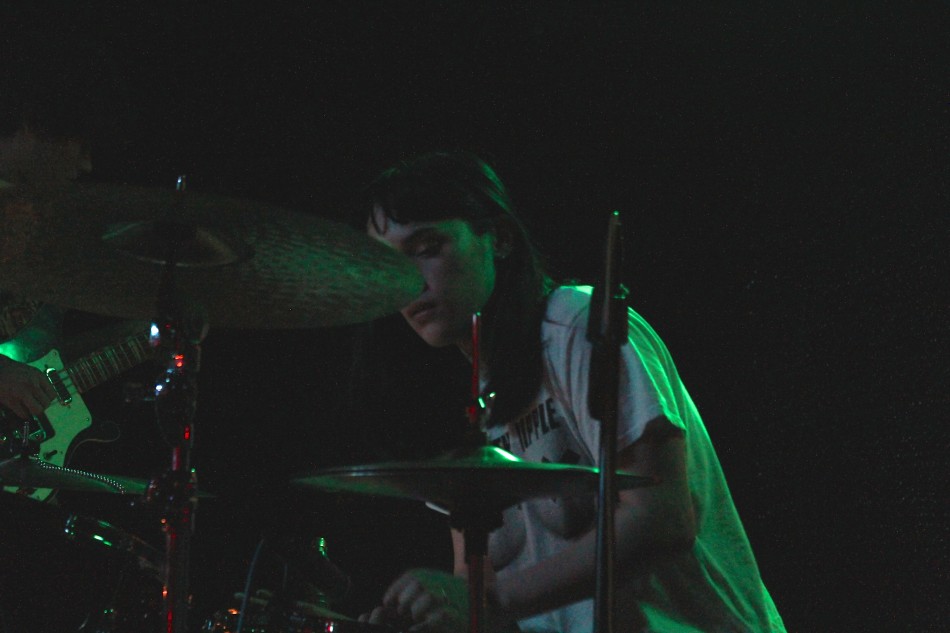 Amid the penultimate climax, Clementine shared her premonition that "shit's about to get real." In a final jubilee, a few more bodies were added into the floating upper stratosphere of crowd, while everyone else on the ground leaped uncontrollably.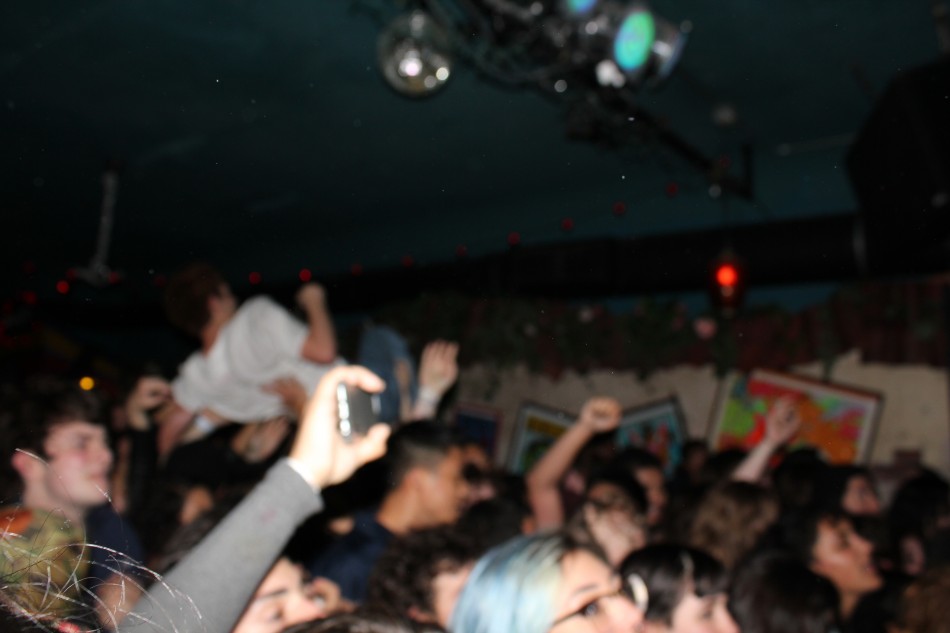 Although this pure energy seemed to end abruptly, the vitality Cherry Glazerr was able to lend to the place and the amount of unadulterated ebullience their spectators were able to give back to them produced a symbiotic charge that shares a bigger premonition: that this green yet engaging trio has an infinite future stretching ahead of them.
In terms of the more seeable future, Cherry Glazerr will be back at Bottom of the Hill on April 4. The Shivas will be on tour with one of their musical inspirations, the trio La Luz, till the end of March, before heading to Brazil, Alaska, and Europe.
Article by Linda Choi
Photos and interview by Eda Yu
Comments
comments