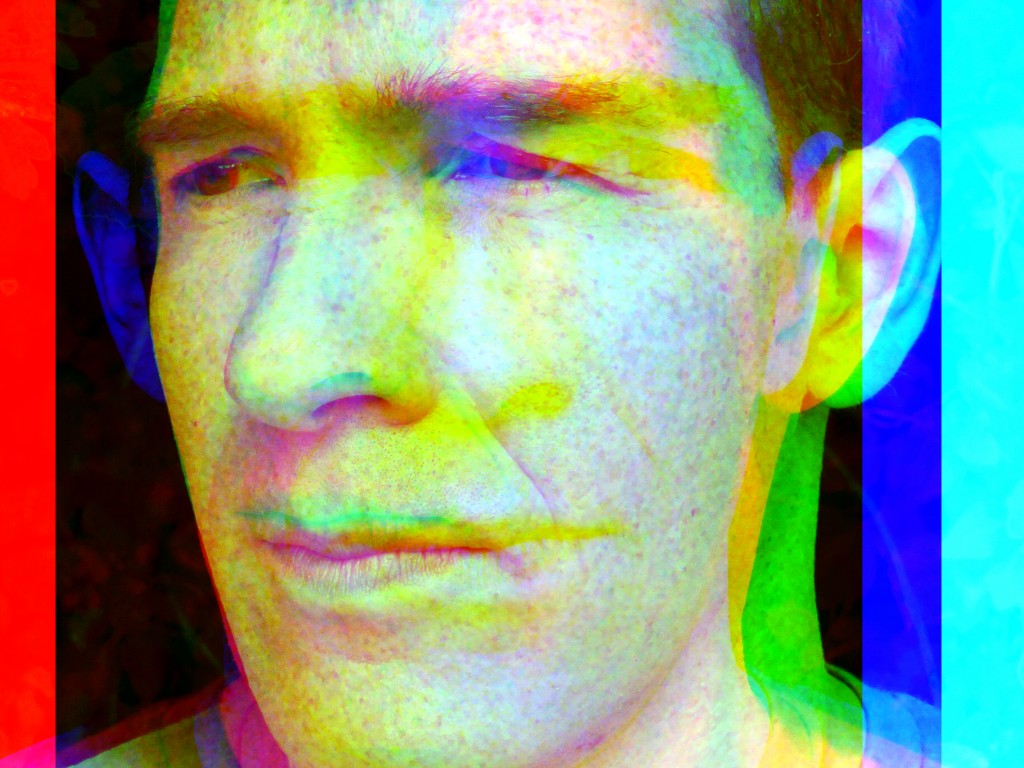 As a child, I spent Thanksgivings in Dan Snaith's old backyard. Dundas, Ontario, Canada will always conjure pastoral images of rolling farmland, and apple orchards (McIntosh, Jonagold, and Northern Spy are common local varieties) and all things that won't last after first frost – Snaith likens it to a "little hippie town" in his interview with LA's Grantland. But since 2001, the electronic producer's been residing in London, England, where he obtained a PhD in mathematics.
In light of Canadian Thanksgiving this Monday, we're thankful for Our Love, Snaith's sixth studio album as Caribou, the most commonly used and lasting of his three monikers.
Prior to interviewing fellow Canadian musician Digits this past summer, we'd painted this vision of Caribou as a fluid conveyance of garage house and watery, ambient beats. His Polaris Prize-winning Andorra (2007) and Juno Award-winning Swim (2010) seemed to be good evidence of such. In fact, the disparities between the two indicate a structural deterioration over time, reaching further into the increasingly abstract, explorative art house field.
Upon hearing of Our Love, and then hearing it, we had to re-evaluate. Opening track and lead single "Can't Do Without You" did little to prepare us for the remainder of the record, which arrived last Tuesday 10/7 via Merge Records. It makes us want to spend the rest of our lives in a crawlspace, filled to the brim with Our Love's warm synth washes, sensual ostinatos, deep textures, and frankly, our enduring love. (End cheese.)
Dan Snaith has painted a vision of varying hues, from the purple bass-grounded haze of "Silver" (ironic, I know) to the blush pink of "Second Chance" (feat. vocalist Jessy Lanza) and the percussive monochrome grey of "Mars." This last track, the second last on the album, speaks a slightly different dialect than the others in its upfront experimentalism.
But if we're going to work in order, "Silver" runs a smooth R&B hook, especially glorious once it switches from a minor to major key. Second single, "Our Love" is another tracks on the album with decipherable vocals — there are a few, including "Silver," Second Chance," and "Back Home" — its lofty male/female volleys unwind atop a deep house club beat.
If we, as couch producers, had put Our Love together, "Dive" would've been our lead-in. Thematically tethered to "Can't Do Without You," the intro hook on this mid-album segue really should've been the intro hook to the entire album. Switch these, and Our Love is golden. "Julia Brightly" jumps out as another highlight a la "Dive;" its dynamic flourishes acting much like organic horn instruments despite being conceived on synthesizer.
But it's "Second Chance" that seems to be Our Love's aural focus for all Caribou enthusiasts — perhaps due to its spectacular vocal chops and infinite promise: "I don't got that second chance, baby / Yeah, you know I'll just keep on waiting." Then juxtapose the halcyon sounds of "Second Chance" with sinister synth ostinatos over slow grooves on  "All I Ever Need" and "Your Love Will Set You Free."
In whole, and with some arranging help from fellow Canadian Owen Pallett, Dan Snaith has re-entered the IDM scene with an incredibly approachable yet eccentric, diverse yet cohesive, and utterly fascinating collection of serenades. Its not the most friendly of records at first, but be forewarned — Our Love will work itself into your grain; it's certainly an electronic staple of ours already.
Article by Joanna Jiang
Comments
comments