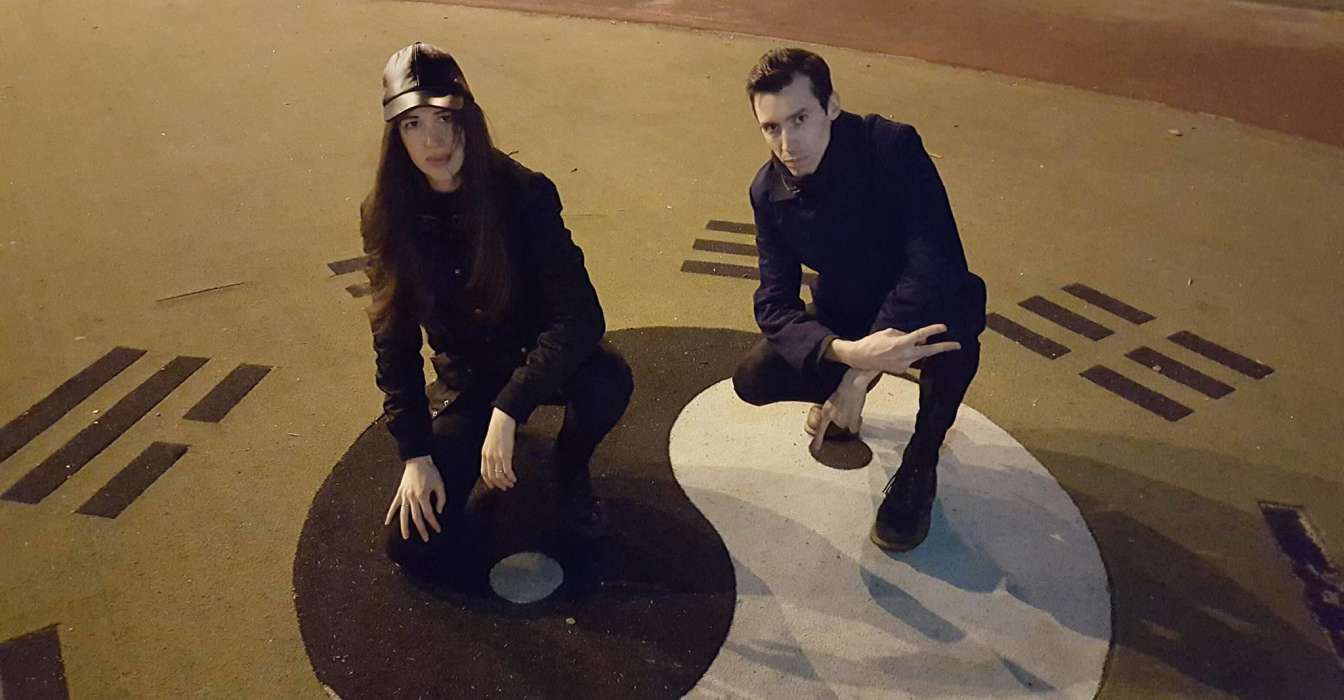 "They're really good," I tried to convince my friend of Essaie pas. "I'm just really tired."
The Montreal duo, spinning track after track from their latest Demain est une autre nuit at the SF Eagle on a clear St. Patrick's Day eve, were hardly at fault. A number of factors put my head mentally and physically in a comfortable lolling place: being seated stage-side of the bar, two Irish car bombs at happy hour, a string of late nights this week, and the steady pulse of the set. The venue was warm with bodies, shifting rhythmically to the modern-day cold wave.
Marie Davidson and Pierre Guerineau signed to DFA last fall, after losing their home and studio space to gentrification. The determined agitation of Demain est reflects this tumultuous time, when they were also inspired by European scenes witnessed during their summer tour.
The two were as one might expect onstage, engrossed in switchboards and disruptive with the flow only to announce songs or final songs. Davidson in particular concentrated remarkably hard on the dials and knobs before her, coming out of a power stance occasionally to hop around and recite phrases in French. In a thick haze, they oozed through "Retox," "Le port du masque est de rigueur," and "Lights Out," arcing their set instead of building up to a grand finale.
The duo left the crowd with a dark instrumental.
Thursday's was an eccentric crowd and, for the style, the location, and the coincidental occasion, understandably so. The bar was not passing out green beer (thank god) and there was more leather than shamrocks to go around in the multi-room venue—a stark difference from the celebrations closer to Market St. that night. If Davidson or Guerineau realized, they did not try to acknowledge the holiday. Rather, they did not try to even announce themselves.
There were no stumbles. Essaie pas were in and out, and there was a fleeting, electric moment of thick industrial between opener Forbidden Colors and closer Xultur. Because hell, demain est une autre nuit.
Article by Joanna Jiang
Comments
comments