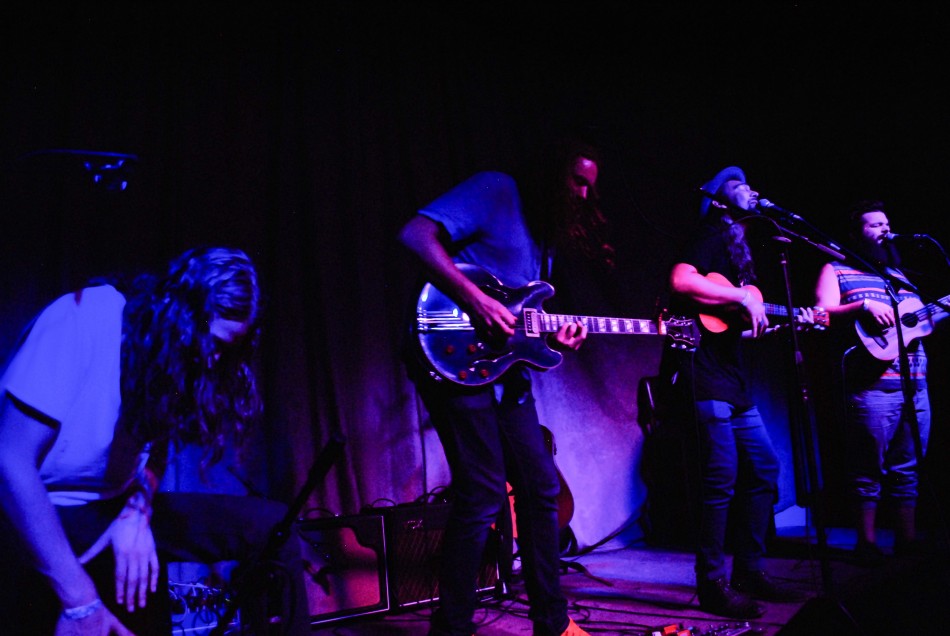 Vehicle mishaps are no match for the four pieces of Nashville-based eclectic folk combo Seryn. A broken-down tour van resulted in their taking the stage at around 10:15pm, sound-checking to a audience captivated by initially suspense and then each wildly-bearded member's sweet apologies and yodeling mic tests.
Seryn's music is characterized by the kind of three- and four-voice harmonies you'd hear in country music piped out of a pickup truck's speakers, but set to a unique blend of folk instruments — ukuleles (both a tenor and a bass), an Ibanez, banjos, and, on this occasion, a cajón instead of a drum kit.
Lead singer Trenton Wheeler's face expressed the passion behind his words, discussing love and apathy poignantly in "Ivory Black." He sang: "Cold, but I'm not dead / Carrying all these fears, on wings of lead."
Despite having to work with a limited array of instruments and so little time to set up (the band continued to adjust wedges and mouth directions to the venue sound technician mid-set), Seryn held their own with well-coordinated vocal arrangements and a tangible passion.
In all, we learned that night that Seryn's ability to connect with a crowd, winning over even the saltiest of impatient curmudgeons that night, is not to be missed. Several late August tour dates can be found on their official Facebook.
Article and photos by Kavitha George
Comments
comments