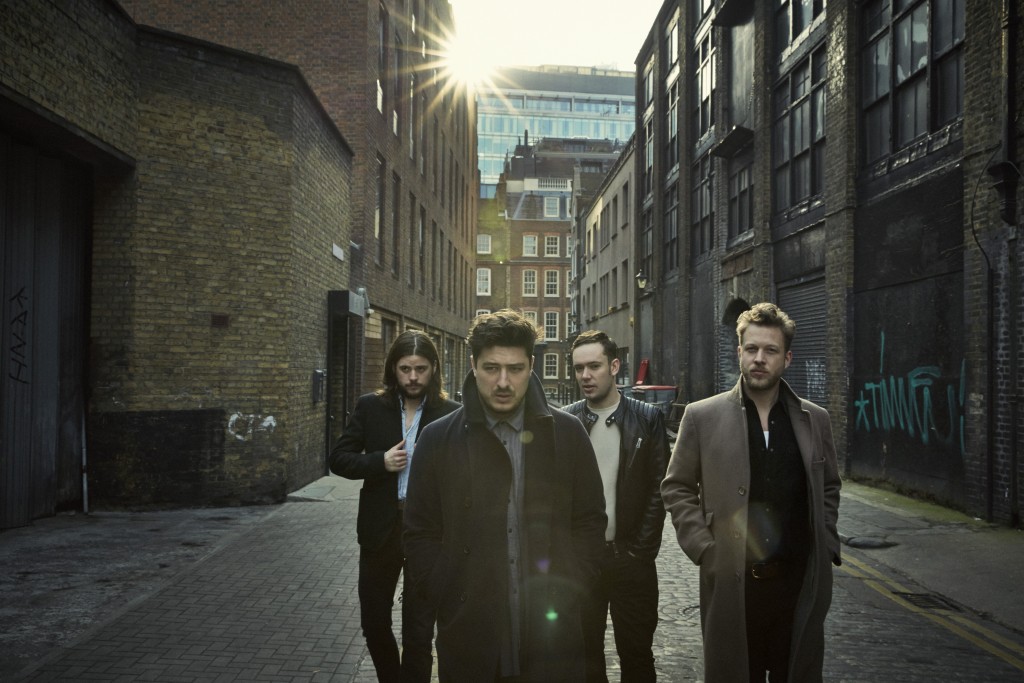 "Banjos… ah that's old news. Old news, banjos."
Spoken in 2012, the words of Tarquinius Grossman, aka Mumford & Sons' banjoist Winston Marshall, have sadly become a reality. "Double bass? F**king disgrace."
The band — often credited with the revival of West London's "nu-folk scene" (a term which they and related artists such as Johnny Flynn, Noah & The Whale, and Laura Marling reject) — have seemingly departed from their roots in British folk and Old Crow Medicine Show-style bluegrass for a sound that could painfully be described as "Coldplay-ish." Wilder Mind, released on Monday, drips with synthesized ambient backgrounds and a recklessly smashing drum kit in place of acoustic guitars, more developed vocal harmonies, and of course… the satisfying twang of a banjo.
The purity and youthful wisdom of M&S' debut album Sigh No More (2009) – with such landmark tracks as "The Cave" and "Little Lion Man" — faded with the release of Babel (2012), a collection that polished the band's signature raucous folk sound while easing towards a more mainstream audience. Wilder Mind appears to be just another step towards a sound that everyone likes, but also towards one that no one can love and deeply relate to.
All this being said, Wilder Mind does find some redemption in its lyrics. As in the earlier albums, Marcus Mumford's warm, gravelly voice pours soul into every line of guitar-backed poetry. The literary influence and rich, metaphorical imagery of the band's prose is not lacking, and instead carries the same air of hopeless romanticism found in their earlier cult favorites. Though the intense four-part harmonies might be missing, the eloquence remains with lines like, "Beholden now I find myself awake / Waiting on the edge again" ("Wilder Mind") and, "Eyes with a fire, unquenched, by peace / Curse the beauty, curse the queen" ("Monster").
If you have until now believed Mumford & Sons to be a whiny, overtly hipster coterie of country revivalists, Wilder Mind is quite possibly for you. As for the rest of us, our pining for Winston's banjo can only be described by the last line of the album's title track — "But I thought we believed in an endless love."
Article by Kavitha George
Comments
comments