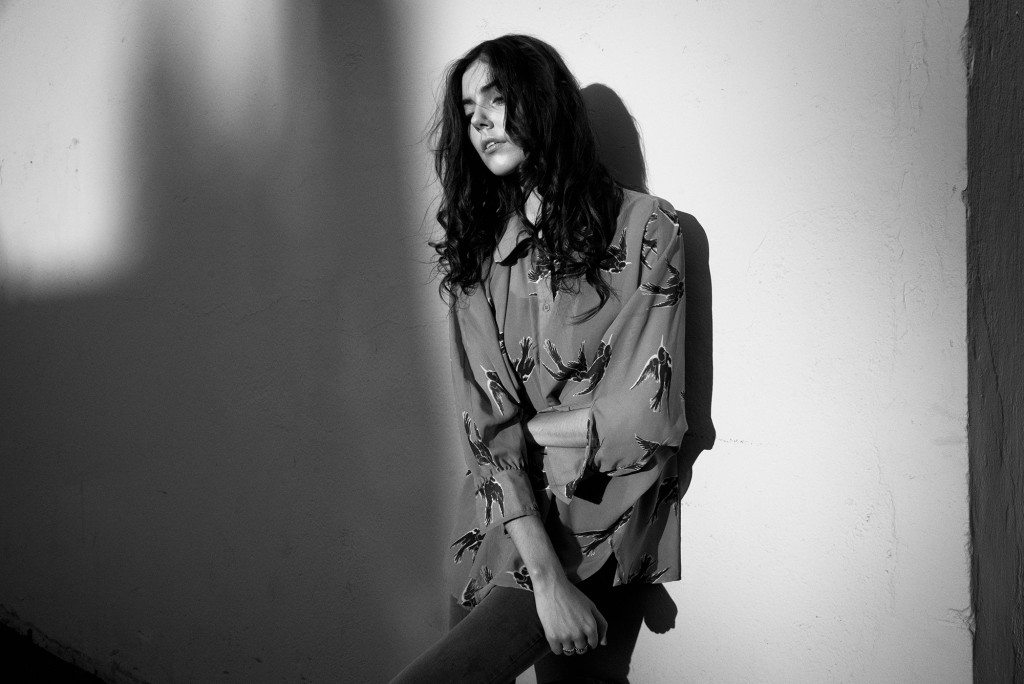 After a summer spent performing at a long line of Norwegian festivals, 22-year-old singer-songwriter Monica Heldal is finally ready to conquer the US with her debut album, Boy From the North. The record's span of a mixture of genres — pop, rock, blues, and folk included — has definitely lead to her popularity in the Scandinavian countries. Her technical guitar skills, combined with an incredible yet fragile voice, make her expression an original one. This autumn she will be touring North America with eclectic Australian roots/jam band John Butler Trio.
Emotionally, Boy From the North ranges from vulnerable and delicate to raw and vigorous. She makes magic with its title and intro track, "Boy From the North," a smooth and floating start to a rather diverse line of solid tracks. It is when she takes it down a notch again on "Follow You Anywhere" that you really feel her presence with your heart and soul — a perfect track for those chilly autumn days as you watch the leaves fall from the trees, the breeze running through your hair. It is one of those songs that almost makes me want to be unhappily in love.
Although it features sentimental tunes, this album should not be mistaken as a boringly calm collection of love songs. Heldal pushes through with heartfelt strength and impresses with quick fingers. On "I Don't Mind," she shows us what she is really made of with a sort of nonchalant superiority. Heldal finishes the album with more electric-sounding tracks.
One of the best debuts I have heard all year, Heldal manages the art of combining the soft and vulnerable pieces with a rougher, more up-beat, and confident expression — without harsh transitions. Boy From the North is an absolutely wonderful and authentic debut album; it's worth every minute spent getting to know it.
Article by Ane Skjølaas
Comments
comments