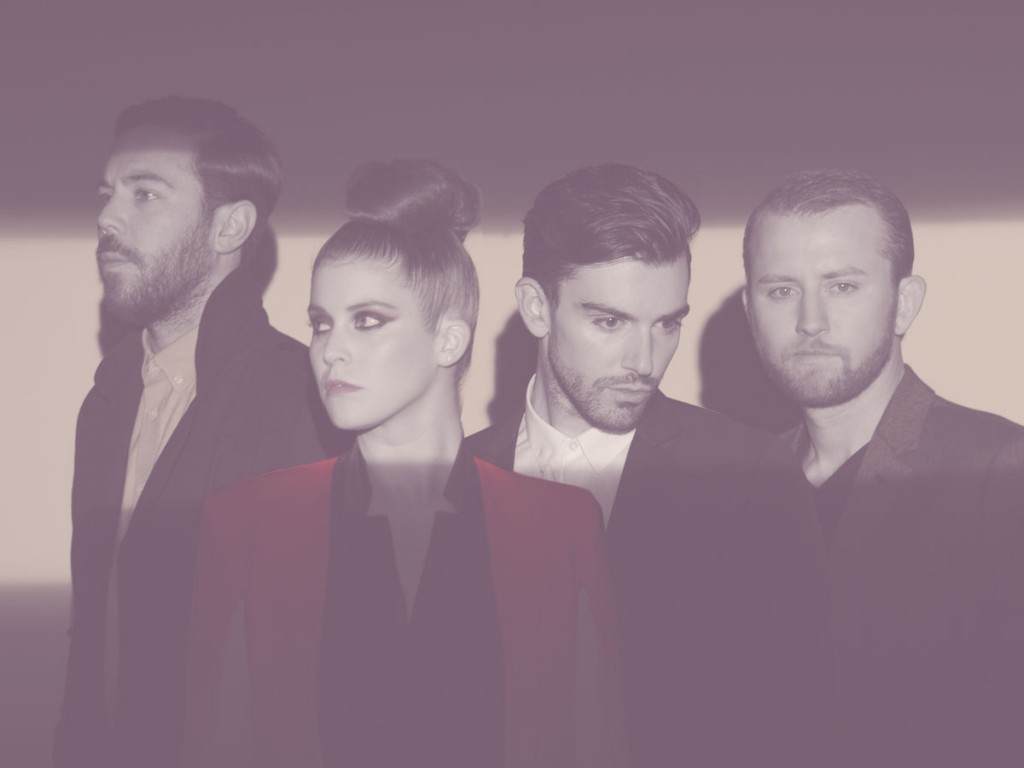 Still simmering from their self-titled debut in 2012, LA's Milo Greene have dialed back the burners on Control, out January 27 via Elektra.
Flashing glimpses of overproduction at almost every turn, this sophomore effort displays a surprising shift in attitude and musical approach from their debut album. Without the folk-driven emotion and originality of earlier works, Control falls flat of the sentimental sucker punch previously delivered by Milo Greene and comes across as just another trite — albeit interesting and ear-pleasing — mash-up of popular indie sounds.
The hidden gems in this record will have to be prospected outside of its single releases, which come across as the most overproduced and dullest aspects of the album. "White Lies" starts off promisingly with a catchy guitar riff that rides in on the groundswell of a characteristically spooky and ambient "Prelude," but it falls flat as a synthetic drum fill cascades into the track with little lyrical depth. "On the Fence" is at least a little more fun and dance-y than the preceding track, and simply a more interesting listen due to complementary vocal dynamics between Robbie Arnett and Marlana Sheetz. The same goes for "Save Yourself," but it too lacks the life force of tracks from the band's debut such as "What's the Matter" and "Perfectly Aligned;" instead, the newer material boasts vocals that are washed out by distracting disco beats, heavy synthesizers, and competing backing vocals.
"Parents House" is a breath of fresh air sending scents of the older Milo Greene. A reserved and emotional vocal performance from Andrew Heringer, with more organic instrumentals, pulls on heartstrings and reminds us of why we fell in love with this group in 2012.
But "Lie to Me," another single, returns to the land of overproduction where, despite an upbeat tempo and harmonious vocal overlays, no new fabrics are stitched into the quilt of Control. One is left wondering what the group was trying to achieve in "Lonely Eyes" — the repetition and hypnotic quality of this track recycles and echoes through the listener's mind, without truly filling the space.
"Royal Blue" closes Control on a slightly higher note with more of the acoustic tenderness heard in "Parents House." Despite some brief slips into the completely predictable indie traps, this song comes across as far more genuine in its approach than most of its predecessors with lyrics calling to "take all the air out of my lungs / I was never young."
All in all, Control is still an above average album in a world of whitewashed indie groups swept up and tucked into the moulds of "alternative" labels, then funneled into the lineups of big-ticket festivals. And maybe that was the idea here — a popularity surge to allow them to ride this wave in popular culture until they could safely return to the artistry and sound they displayed in the viscous melody of "1957." But we loyal listeners don't just forget: when holding up this performance to the 2012 debut, Milo Greene have let us down. Control lacks ingenuity and depth, color and flair — it is generic. Where is the folk heartbeat that bleeds through banjo riffs, such as that in "Silent Way?" Where are those layered vocal and guitar harmonies (sans synthesizer) that made you stop in your tracks and bask in a serotonin head rush of musical mastery?
After five full plays through Control, we are running out of places to look. Despite this sophomore slump, Milo Greene are still a group to watch capable of such a level of artistry and beauty that no amount of time is too great to wait for the (hopeful) resurgence of that spirit.
Article by Conner Smith
Comments
comments