The Warfield buzzed with an alacrity rarely seen so late during a Tuesday night on Market Street, February 14. It was Valentine's Day, but few people seemed to pay that any mind as groups of people hoarded outside in a line around the block at the S.F. venue. Girls were dolled up in tight dresses and stilettos, some with fur coats draped half-off their shoulders. Guys lined up in bucket hats and oversized crew necks, wearing the minimum they could get by with in the cold weather. Above, the venue's white sign read "Migos."
Migos — that was the group that everybody was here to see. A rap trio from Atlanta, Georgia, consisting of Quavo, Offset, and Takeoff, Migos skyrocketed to radio-play fame this year with their hit single, featuring Lil Uzi Vert, "Bad and Boujee." The sold-out show was in support of the group's latest release, Culture (2017), and boasted Migos on the lineup exclusively, without any openers or following acts.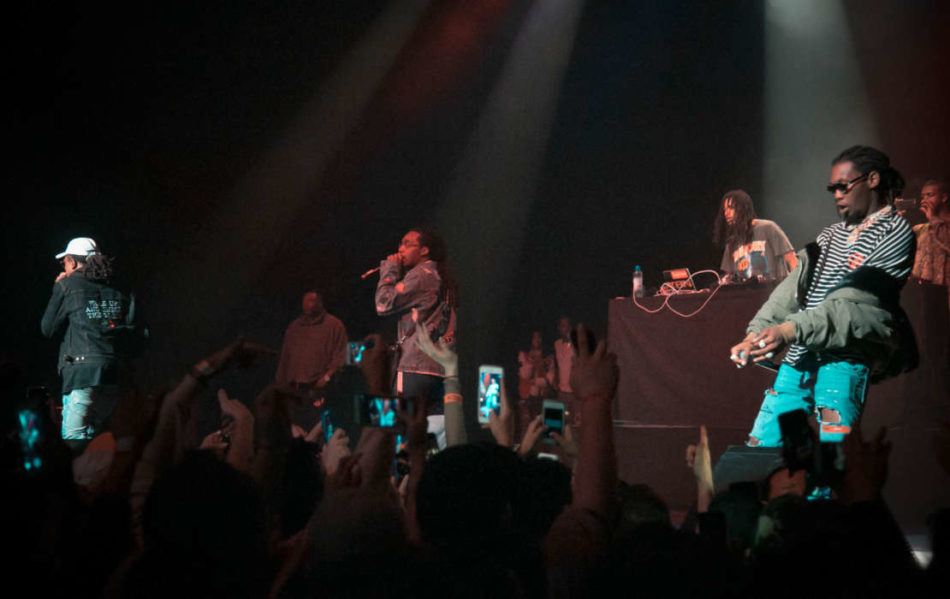 Despite doors at the venue opening at 8 PM, the group didn't actually take the stage until around 11 PM. DJs held the excited crowd down with Top 40 hip-hop tunes. People danced, laughed, and passed the time with drinks before the rap superstars of our generation arrived.
When the trio finally did make their appearance, the positive response was overwhelming. The group opened with "Deadz", a track off Culture featuring rap veteran 2 Chainz. People moshed and rapped along shamelessly, enamored with the three on stage. Although the mics were heavily dosed with Auto-tune and the sound appeared a bit off in the venue — the rappers' vocals tended to get lost in the heavy bass — most of the crowd seemed not to pay much mind, since they were doing their best to enjoy the night.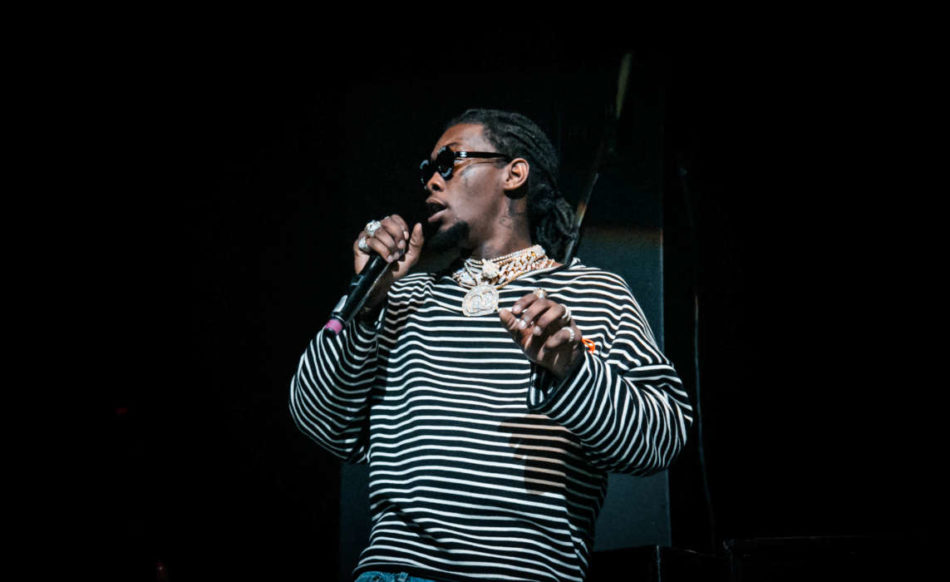 The fun energy of their songs — "Brown Paper Bag" and "Casting Call," among others — were accompanied by the trio's loud, carefree style. Offset, for instance, wore a striped jailer-style shirt dripping with blinding diamond chains. Takeoff carried a mysterious messenger bag whose contents were never revealed. Eventually, for "Kelly Price," the group brought out Travis Scott, then performing "Pick Up The Phone" with the Houston, Texas rapper before closing with their sensational single, "Bad and Boujee."
Throughout the entirety of the show, all three rappers continuously smoked blunts on stage, sometimes asking the audience members to join in. They laughed, joked around, and wished everyone a very happy Valentine's Day. And then they disappeared into the S.F. night, just as suddenly they had arrived.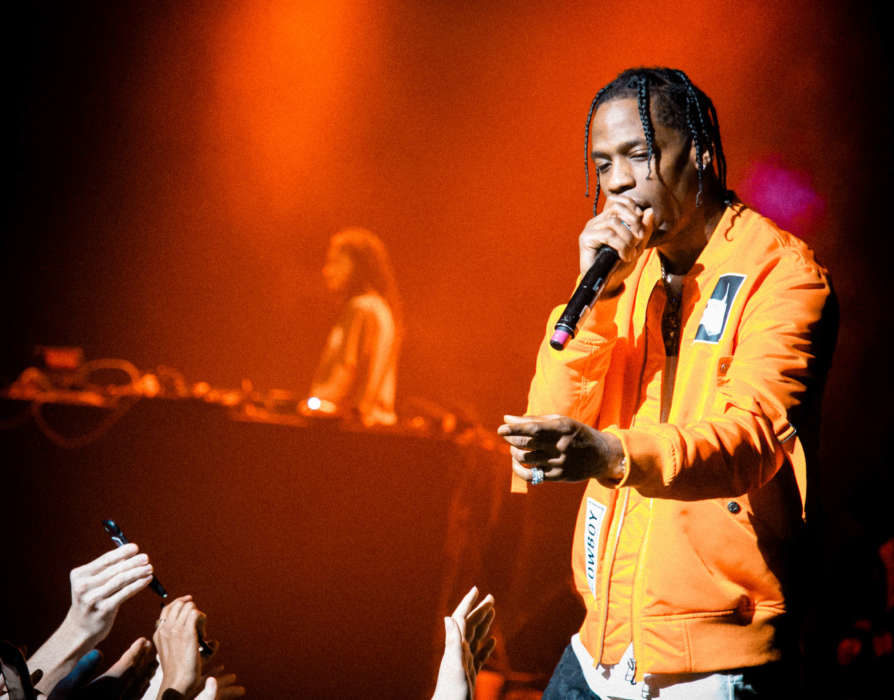 Written by Eda Yu
Photos by @LincolnLook
Comments
comments