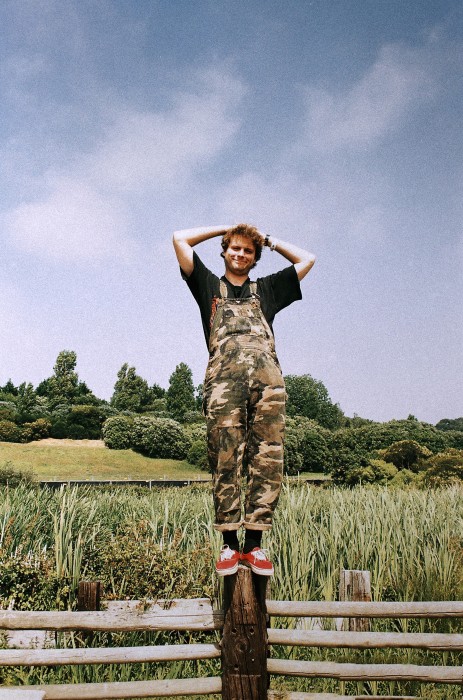 Everyone experiences moments in which he is left to take time for himself, or in some cases deal with himself, and experience the loud silence within his own head. It's in those times that Mac DeMarco's awkward, lovable nature shines bright. About a year and a half ago, he released his second album, Salad Days. After his tour for that album, he retreated to Rockaway Beach and just started writing and soon he created Another One (that's Mac for you).
The third record released by Mac DeMarco under Captured Tracks, Another One's eight songs are enough to keep audiences satisfied in the interim between Salad Days and DeMarco's next full-length album. On the EP, DeMarco does what he does best; his signature formula of rinky-dinky guitar riffs, consistent and dense drum beats, and neatly-placed tokens and gimmicks  feature in every story told, through enjoyably mundane lyrics, about lost love. In essence, he reverts back to the same sound that made 2 (2012) such a great start to Mac DeMarco's career. "The Way I'd Love Her" and "I've Been Waiting for Her" perfectly capture these treid qualities to begin and end the EP.
The softer emotional side that came out in Salad Days rears its head again in tracks like "Another One" and "A Heart Like Hers." DeMarco manages to sneak a smooth pump organ riff into "A Heart Like Hers" and plunges more into his songwriting and lyrics as well and the artistic maturity is visible in these tracks.
As usual, the singer-songwriter leaves his calling card at the end of the EP. 68-02 Bayfield Ave, Arverne New York. You, along with everyone else that hears Another One, are invited for a cup of coffee at Mac DeMarco's "House by the Water" as the EP finishes with the sound of light Rockaway tides over a steady organ tune.
Another One drops today, Friday August 7, right before Mac Demarco takes the stage at Outside Lands on Day Two. His tour will continue in the United States until early November. If you can't catch him on stage, swing by the beach and surprise him at home. I'm sure it will be just as great.
Article by Arnav Chaturvedi
Comments
comments