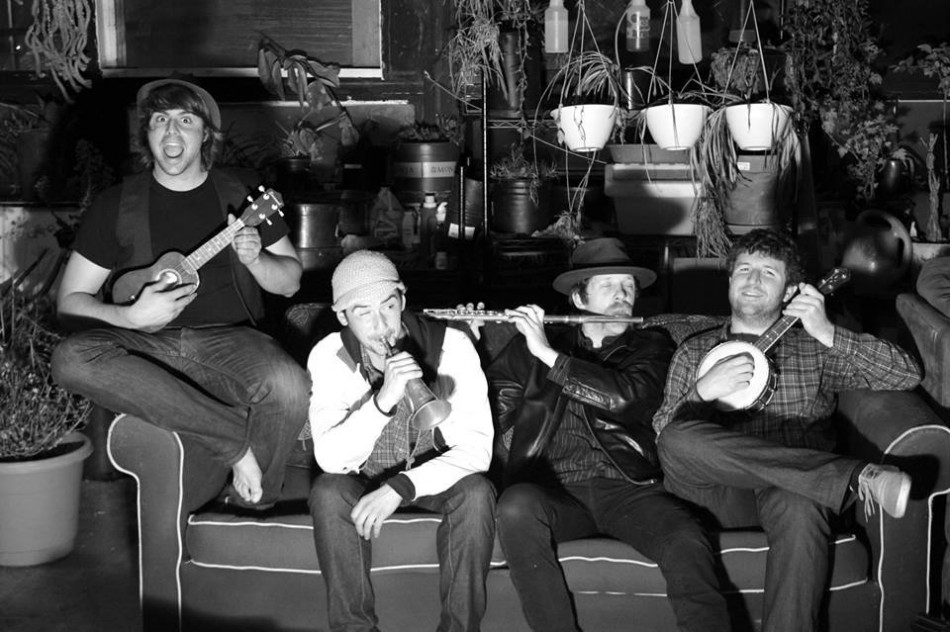 Good local rock is often plentiful. Excellent local rock is a treasure.
Blisses B, a self-described psychedelic-folk rock quartet, hits a sweet spot with their latest Sea Level Astronomy, released last September. The 10-track dialogue — if you will — asks wondrous, open-ended lyrics in a sophisticated blend of urban and rural musical influences.
There are few weak spots in a sun-drenched morning glory or a good nostalgia, both feelings evoked by Sea Level Astronomy. We can point out the highlights, though, in sunbeams: guitarist Benjamin Keegan's severely amped solo in "Figurative Light;" drummer Evan Bautista's support on "Weapons Grade;" vocalist Noah Libby's '90s-esque style on most things, but particularly "Side Hug;" and bassist James Touzel's sound showing on title track "Sea Level Astronomy."
The four musicians mesh seamlessly, their efforts culminating in album standout "Tenné." According to the band the record emphasizes "considering possibilities from other perspectives." While there may be nothing Björkian about Blisses B's sound, Sea Level Astronomy does cause its listener to truly marvel at a well-founded modern rock, the way one can be pensive about a solid Old Fashioned. It also causes us to marvel at how we have not yet run into the band, who have played 150+ shows in the Bay Area since the start of the decade.
Upset about this as we are? Catch us and the band next Saturday at the Great American, where they will be showcasing Sea Level at their first post-release set in support of Sea Level Astronomy. The show is part of a Hillbilly Robot series that runs every February.
Article by Joanna Jiang
Comments
comments