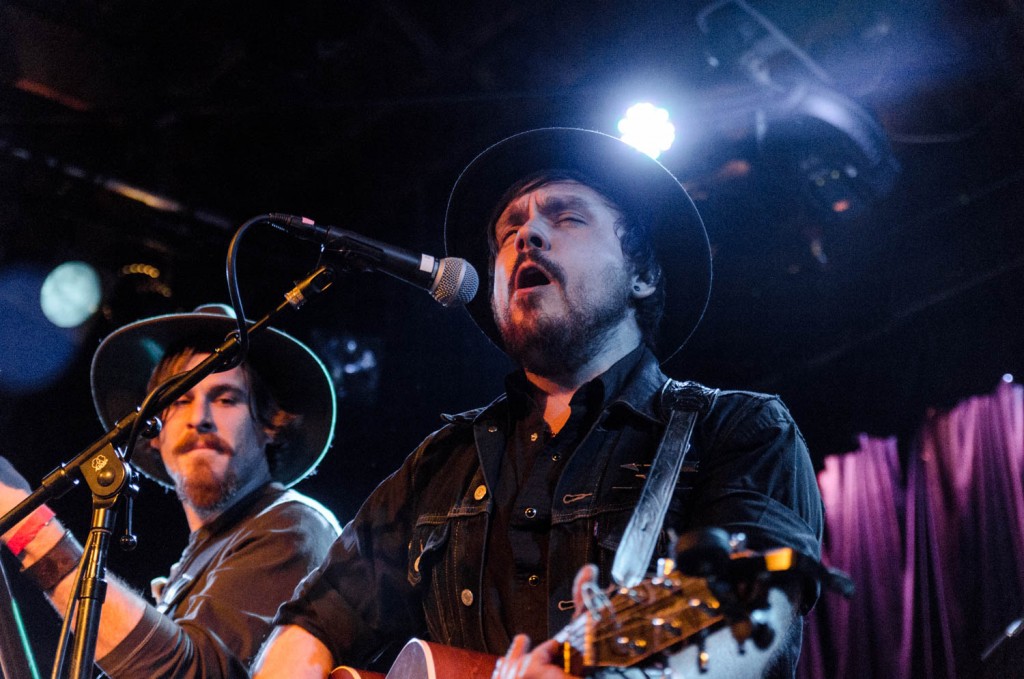 The Sam Chase were jotted down to headline Slim's on March 14, but it was certainly a joint effort on the part of all three acts to complete the evening.
Arann Harris and the Farm Band came on to a relatively unresponsive crowd, but explained to the show-goers that this was a "hometown hoedown" as the latest incarnation of touring saw each of them — Harris, O'Reilly and Chase — visit their hometowns, play a show, and host their friends.
Arann Harris' set was loud and encouraged many of the crowd to sing and dance; closing the gap between the crowd and stage. However, when Marty O'Reilly took to the stage it was clear who the crowd really wanted to see.
Delivering a powerful and enthusiastic set, O'Reilly held the crowd's attention for the entirety of it, with many cheers of "one more song" at the end (behavior traditionally reserved only for headline acts). Accompanied by the Old Soul Orchestra, his songs provided powerful vocals and rich instrumentation compared to the power behind Chase's songs later in the night.
The three bands will be hosted by Harris at McNear's Mystic Theatre in Petaluma May 2 for the final show of the hoedown.
Article and photos by Luke Sheard
Comments
comments