From a small show at Rickshaw Stop in January 2016, to a sold out concert at the Fox Theater, indie electro-pop duo (and couple) Oh Wonder have come a long way.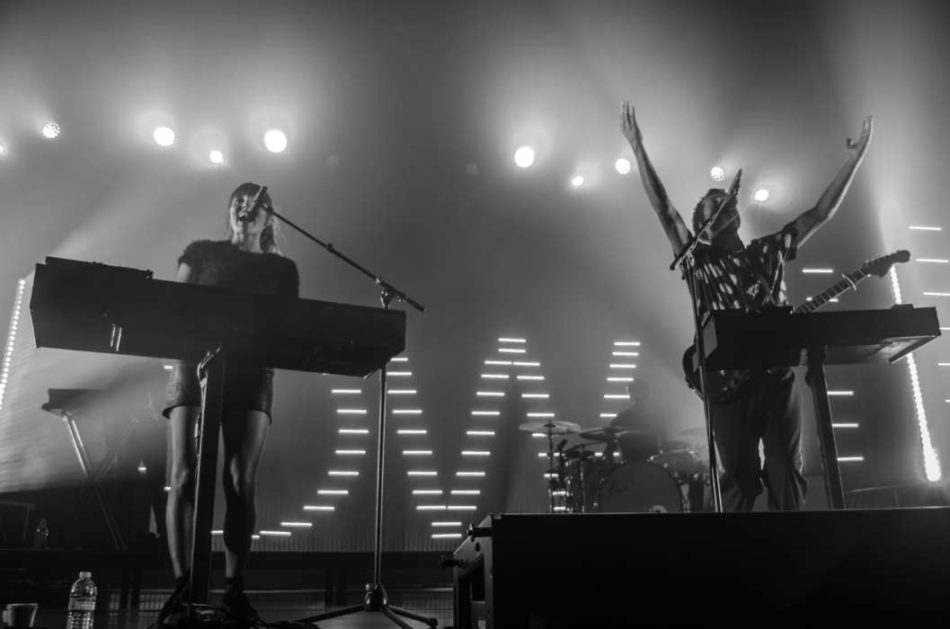 Before they hit the stage, opener Jaymes Young wowed the crowd with his mesmerizing voice. He released his debut album Feel Something this year and has amassed over 2 million monthly streams on Spotify. When he played his most popular song "I'll Be Good," I suspected that was the end of his set, but he went on to sing two more. He closed with "Stoned on You," a higher energy song that left the crowd energized and ready for the main event.
Oh Wonder walked onto the stage with all the lights off. Josephine placed herself in front of their "OW" light structure with her back facing the crowd, while Anthony found his spot in front of the keyboard. The music started, the lights turned on, and the show was off to an electric start.
During the set, Josephine shared that touring and playing to sold out shows was never in their plans. They envisioned themselves staying at home, "getting fat," and writing songs for other artists, until their SoundCloud release of "Body Gold" changed it all. When Josephine added, "but the world pulled us in another direction," the crowd roared, and she corrected herself – "you all pulled us in another direction." It was clear that the audience shared something special with Oh Wonder. They sang every word and anticipated every drop.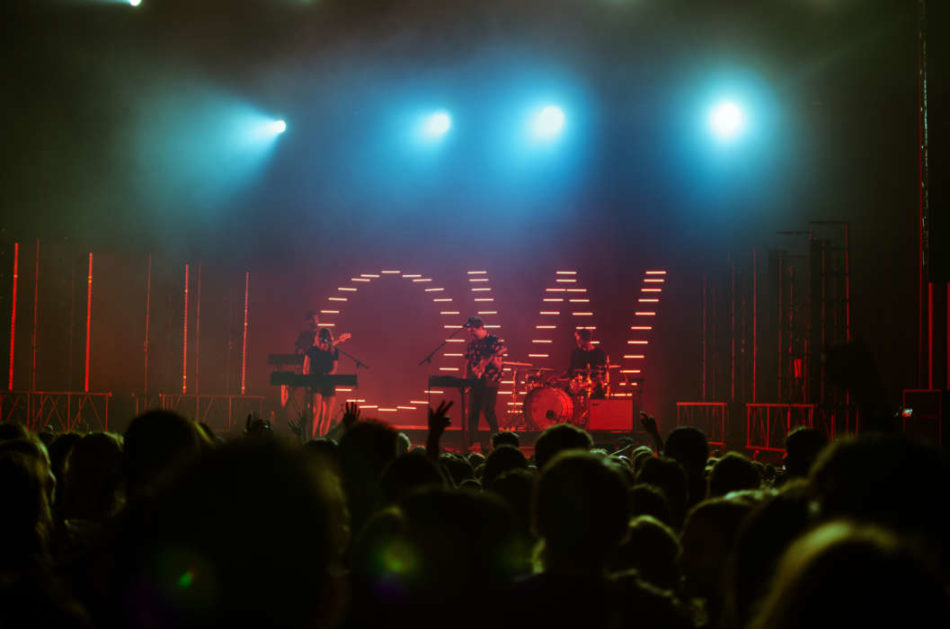 The date vibes were off the charts – the lights were beautiful and Josephine and Anthony were the ultimate couple goals. Throughout the crowd, you could see couples dancing together, singing to each other, and simply getting lost in the music.
The setlist featured songs from both their 2015 self-titled album and their latest release Ultralife (2017). They closed the show with a beautiful display of rainbow lights and the song that brought them to stardom – "Drive".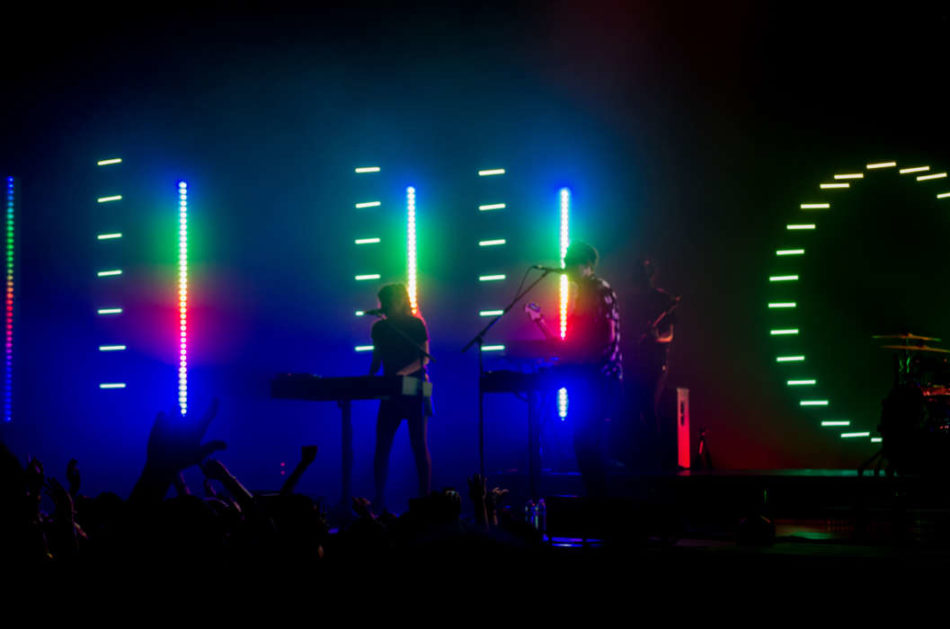 Article and Photos by Desiree Diaz
Comments
comments