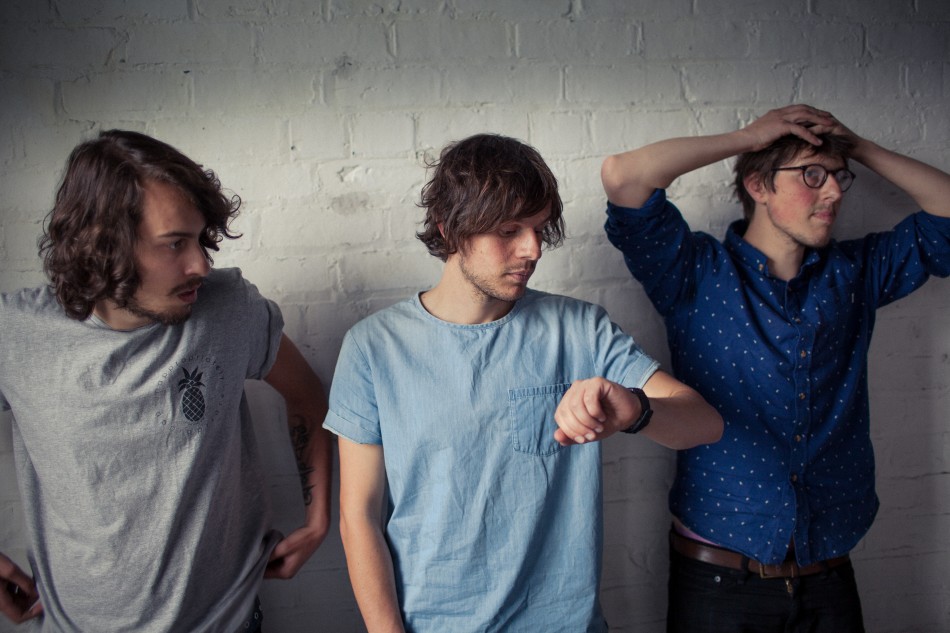 "All is burning now", including the unquellable flame that is Tyne and Wear-based trio Little Comets, if we may borrow a phrase from their song, "My Boy William." Matthew Hall (bass) and brothers Robert (lead vocals, guitar) and Michael (lead guitar) Coles released Little Comets' third LP Hope Is Just A State of Mind (The Smallest Label, 2015) following their trilogy of EPs released in 2014, The Gentle, Salt, and The Sanguine.
In a move most accurately described as suitable, Little Comets transitioned from Dirty Hit to The Smallest Label and in doing so, they have remained true to their sound as an unabashed alternative force with their hard-hitting and reflective lyrics in a contemporary music industry that too often avoids conviction. That being said, the latest album sets itself apart with a relatively high energy 12-track playlist.
Opening with soft, strongly percussive acoustics in "My Boy William," the band quickly transitions to their quintessential layered sound, balancing electronic overtones with bass-defined undertones, Robert Coles' vocals contemplative between them. Rhythmic track two, "B & B," has a different character altogether as it deliberates political sentiments: "specifically the patronization of people by the political class in both ideology and delivery," says Robert.
Mid-album standout "Salt" places the LP well within the realm of an enchanting daze, while "Wherewithal," inspired by the story of Maria Stubbings, who was killed by her ex-partner in 2008, recounts a shocking reality. The latter track's haunting lyrics make another powerful stand against domestic violence; Robert sings, "Figure you'd be safe, calling the police… / On the tip of your cap is a badge / Semper vigilo: you never ever did that though." The album closes out with "The Blur, The Line, & The Thickest Of Onions" which echoes this plea, asking, "why empower misogyny while violence towards women grows?"
With lyrical depth that at times requires a dictionary, Hope Is Just A State Of Mind adds to the evidence that this incredibly talented group actively goes above and beyond the standards of alternative music.
Article by Emilie Dylewski
Comments
comments