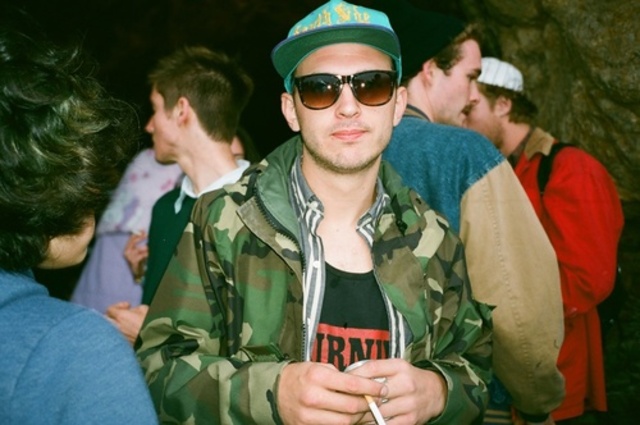 Enigmatic rapper/producer/general eccentric Lil' Ugly Mane, also known as Shawn Kemp, has come out of his voluntary isolation to release a six track EP. Entitled The Weeping Worm, the EP contains some of his most abrasive, diverse work while it also continues to keep fans speculative of what else is to come.
Lil' Ugly is an interesting character to say the least. As a fringe member of the national rap scene, he works with the likes of Denzel Curry, Antwon, and SpaceGhostPurrp to deliver a sound that borrows heavily from the murky, enigmatic beats of old Memphis rap. His skill behind the boards is unparalleled within that Memphis style. Although he takes influence from that period, the artist himself doesn't associate with any specific rap scene and just uses those musical backgrounds to weave stories of murder, drug-dealing, depression, gang-banging, and satanic ritualism.
The Weeping Worm, while still deeply rooted in Ugly's characteristic style, seems to be one of his more abstract and inaccessible works. The soundscape of the album relies heavily on distortion, harsh noise, and vocal manipulation (more so than usual). While the use of these musical techniques isn't a complete departure from the hard, danceable beats, the instrumentals showcased on this EP lean towards the more abrasive side of things. This new direction is most evident in the song "Passion Sceptre/Dert Mystery" which is built on top of a heavily distorted vocal sample and a wall of sound produced by synthesizers. The beat on this is a high-point on the album pairing Ugly's usual production hallmarks with a new, darker sound.
The lyrics on the EP are consistent with Ugly's thematic style which focuses on drug use, drug dealing, violence, murder, and severe depression. Although the underlying thematic elements of Ugly are intact, these new songs are much darker — seemingly filled with a strong sense of sadness and hopelessness that hadn't been as prevalent on any of his other releases.
This EP couldn't have come out at a better time. A darker, more vile Lil' Ugly Mane release is the perfect soundtrack to a late-night lurking through the streets.
Article by Etan Khanal
Comments
comments