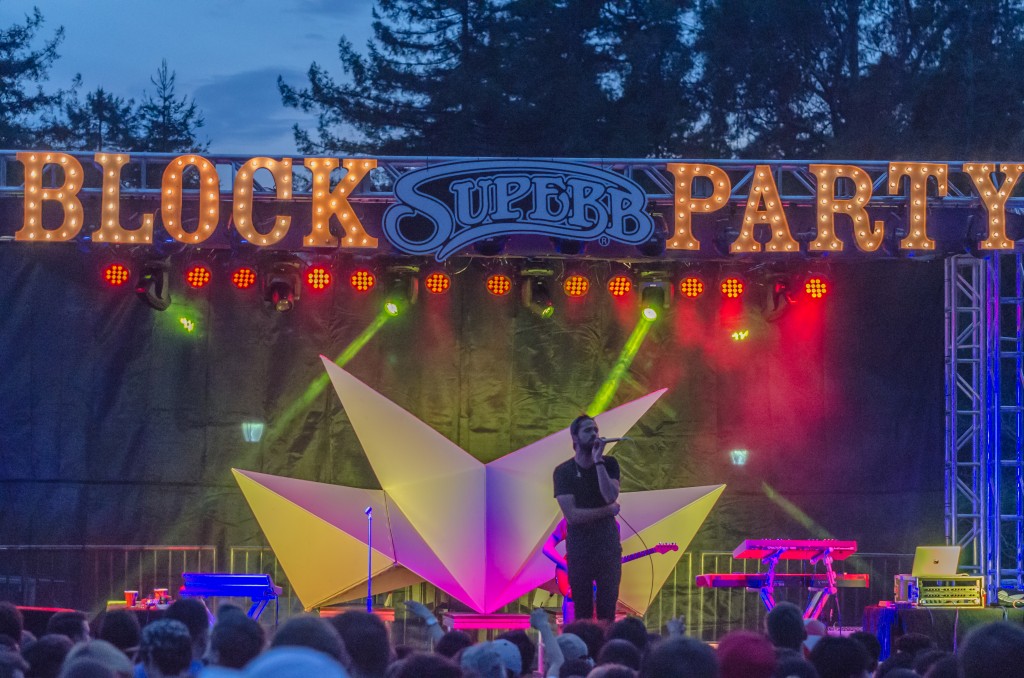 Memorial Glade is often seen as the most serene part of an otherwise frenzied UC Berkeley campus, and Norwegian electro-funk duo Lemaitre's presence helped keep up this reputation.
On a Saturday afternoon hosted by ASUC SUPERB, Lemaitre entertained students hovering around Memorial Glade, delivering nothing short of an electrifying performance. Performing in an outdoor venue is not the usual setting for bands like Lemaitre: rave clubs play a huge part in encapsulating the ecstatic environment of an EDM concert; however, having the concert outdoors did not make it any less liberating. In fact, the open air and beaming sunlight complemented the escapist mood students had sought out.
Lemaitre's music compromises the familiar bass beats of postmodern EDM with the funk melodies of 1970s disco, leaving an audience no option but to dance along. Merely three songs into their performance, any last thread of inhibition in the audience was shattered when the beat dropped and the cheers rang the loudest. The students of the Glade danced freely at this point, matching the increased speed of the music; meanwhile, strobe lights kept up in synesthetic synchrony.
Their performance was as refreshing as a cup of hot cocoa and a Netflix streaming after a long day of classes — frankly, we as students needed this.
Article by Angelica Zocchi
Photos by Luke Sheard
Comments
comments