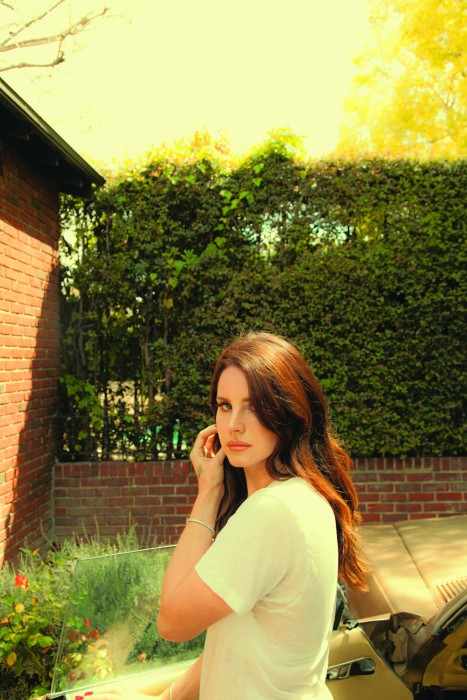 On Monday night, New York songstress Lana Del Rey delivered a tempestuous performance at LA's Hollywood Bowl that kept a flower-crowned, Coachella-withdrawn audience exhilarated.
Or, to say the least, her audience did not repress the urge to uncaringly belt along to her subdued and poetic lyrics. She said little but a few "thank you's" between numbers as she relied solely on her image and raw vocal talent to confirm her status as a goddess, heavily pointing the audience's focus to not just her musical talent, but the heart and soul behind each and every one of her songs.
Courtney Love opened the show with a revivalist comeback for the grunge genre. She offered little in the way of innovation, performing crowd favorites from her Hole days and keeping up the same anti-chic, nihilistic image which made her Kurt Cobain's perfect partner-in-crime. It was hard to tell if she was completely sober during the performance — she wore a silver gown and strutted across the stage with bare feet as she played the guitar and spoke unabashedly to the audience without shying away from the profane and blunt. She both confronted and embraced the fact that she was a middle-aged woman performing with the spirit of an angsty teen. She referred to the audience as a bunch of "flower-wearing kids" and stated that they made her feel like "a seventy year old Marlene Dietrich."
Love's voice has notably grown deeper and raspier, but other than that, her music has hardly changed. The song "Gold Dust Woman" juxtaposed heavy metal riffs with a more upbeat melody, musically appropriated from the band's classic rock predecessors. Similarly, "Asking For It" consisted of melodic guitar riffs a la AC/DC with Love carrying the melody in her aggressive vocals. Love was a sound choice as the opening act, embodying the same kind of anti-sellout spirit which made Ultraviolence (2014) the epitome of Lana's artistic maturity. Overall, the opening performance was a refreshing, vintage trip not just for 1990s rock aficionados, but for all fans as Love's influence on Lana was made visible. Love, among others, paved the way for a new kind of female-led alternative genre.
Née Elizabeth Woolridge Grant, Lana Del Rey has always been famously secret about her personal life despite attaining celebrity status and producing work which seems heavily autobiographical. Perhaps it is this mystique which makes the glam queen so alluring, but nonetheless her fans have little insight into her personality, so Lana must rely solely on raw artistic and musical merit.
As a public figure, Lana Del Rey assumes the kind of Hollywood glamour that keeps her photogenic at all times and from every angle so that she is perpetually Instagram-ready, and Monday's staging was no exception. Her set consisted of spotlights and dry ice, backed by a cutout of a city skyline. She emerged behind a cloud of smoke illuminated by ethereal blue light Monday evening, her grace and elegance contrasting sharply with Courtney Love's brassier presence. With her flawless skin and white robe-like dress, Lana resembled the kind of nymph-goddess found in a Botticelli painting.
In her performances of "Cola" and "Cruel World," Lana exhibited a vocal range of at least three octaves. Her falsetto cadenza over a backing track of her studio vocals was simply ethereal. At other times, Lana's voice kept up its same characteristic slow, brassy quality not unlike those of a jazz singer. Some call Lana's music depressing, appropriately: her voice is as intoxicating as a glass of Merlot, and its trance-like quality provides Lana her bread and butter in the music industry. Her subdued voice illuminates her music with the kind of emotive timber that is so passionately driven by inner feelings.
"Born to Die," a crowd favorite, borrowed images from its music video to project onto the back screen of the Bowl, including one of Lana embracing her tattooed lover, which is among the tour's commercially iconic images. The song ended with the haunting image of a dead, blood-stained Lana in her lover's arms. Lana's intoxicating vocals gave an emotional resonance to the lyrics; she captured mixed emotions on familiar verses ("Lost but now I am found / I can see but once I was blind") and the chorus ("Choose your last words / This is the last time / Cause you and I / We were born to die") the way a drama transforms mere words on a page to a work of art.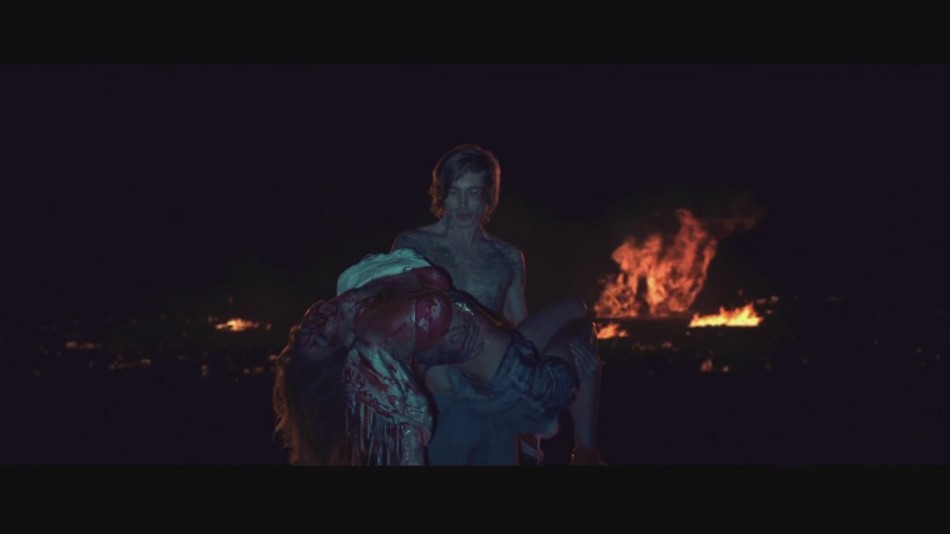 In "West Coast," Lana again sang over her own recording to add an extra vocal layer and to deliver a different, more enriching live experience. The intruding guitar riff sounded more potent live as it induced frenzied cheers from the audience. "West Coast" elegantly combined the noir element of Lana's music with beachy riffs pronouncing Lana's love of the Golden Coast.
It was her performances of songs like "Ultraviolence" and "Brooklyn Baby" that really got to the meat of her artistic soul as presented in her newest album. Both are more stripped down than her previous work: "Brooklyn Baby" is almost entirely acoustic with beachy riffs harmonizing with Lana's extra slow-paced vocals. During "Ultraviolence," Lana walked out on the Bowl's ledge to get closer to her audience.
As she's done throughout the Endless Summer tour, Lana included "Serial Killer," an unreleased track from her early days that was leaked in 2012 but not performed live until this year.
https://soundcloud.com/autumnschutt/lana-del-rey-serial-killer
Lana ended the show with "Off the Races," a tune which could easily fit into the soundtrack of a movie like Batman. It came to a climatic ending with a bombastic light show that reached even those sitting in the back of this 17,000-seat theater. She said a quick 'bye' to the audience and left them to absorb this cinematic spectacle.
Article by Angelica Zocchi
Comments
comments