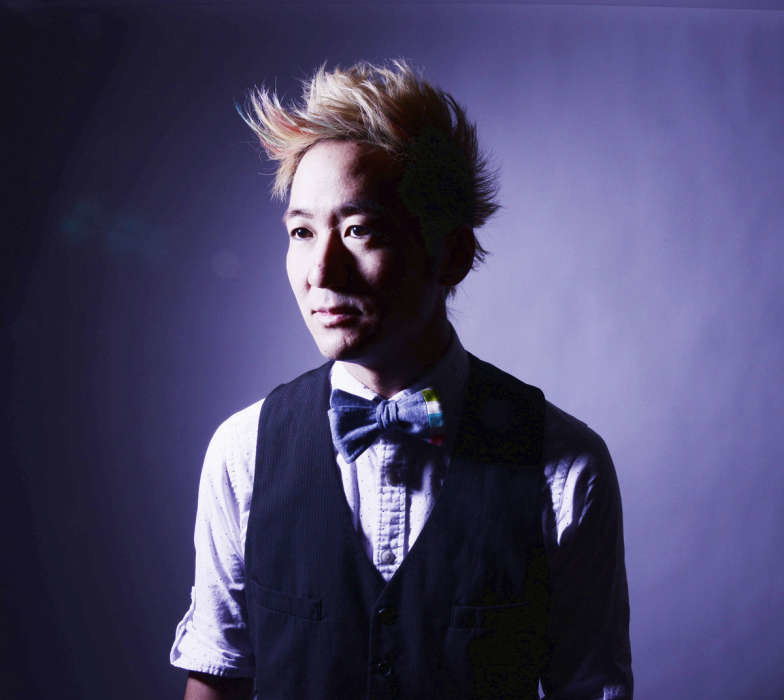 You may not have heard of Kishi Bashi, but you probably have heard him. Since 2011, he has recorded with and opened for artists like Sondre Lerche, Regina Spektor, of Montreal, and Alexi Murdoch. He is also a founding member of the New York indie band Jupiter One, and you may have even heard him in this Windows 8 commercial. The now 40-year-old Kaoru Ishibashi is a classically trained violinist, and has used his talents touring with other artists as well as in his own solo career. After gaining critical success with his debut album 151a in 2012, Kishi Bashi continued to release a second album, and EP, and two live albums (as well as his first EP released in 2011).
Out November 13, his second live album, String Quartet Live! (2015), features versions of songs from both his albums and his Room for Dream (2011) EP as well as a cover of the Talking Heads song "This Must Be the Place." Unlike the studio versions, the songs consist of K's vocals and a string quartet backing him. I wouldn't call it a twist on his old songs, nor is it an acoustic set of them. The album is a completely different experience, allowing K's voice to stand out. It's a special feeling, knowing all the words and the direction the song will go, yet being completely surprised by the newness of it being performed live.
Take "The Ballad of Mr. Steak," for instance. Originally a loud upbeat song featuring heavy drums, electric guitar, and a powerful synth, the live version takes two steps back without losing anything. It's not a toned down version, because the energy of it is far from lost. But instead of the instrumentals, it is K's voice that takes the primary role of filling the listener with emotion and feeling.
The string arrangements gave each song a new look and at many points, String Quartet Live! feels like listening to a symphony orchestra rather than a live album. Songs like "Bittersweet Genesis for Him AND Her" were transformed from rock opera to one-on-one storytelling. There are points in the album where we can hear K talking to the audience, or even just out loud.
I'm usually wary of live albums. They seem to take the worst qualities of a live show and a studio album and combine them; it's the lack of finish without the energy felt at a concert. But String Quartet Live! blew me away, and I think it has a lot to do with K's vocals: crisp, light, and perfect as ever. There are few artists who I feel are even better live, and I think Kishi Bashi could very well be one of them.
String Quartet Live! is available through Joyful Noise , as well as on Spotify. In addition,  the album is streaming on KCRW.
Article by Leka Gopal.
Comments
comments