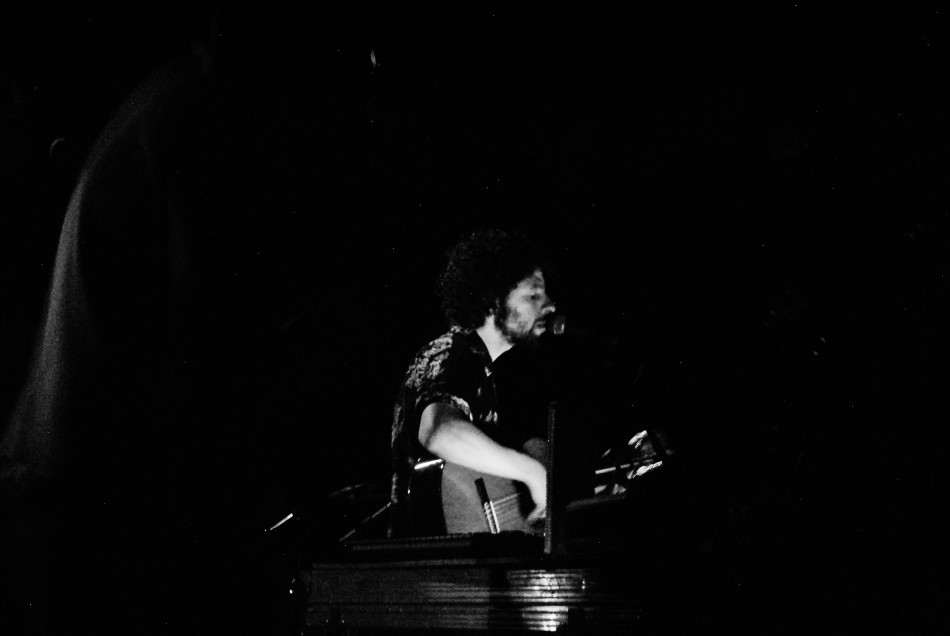 Born in Sweden after his family fled Argentina in 1976, José González is easy to pick out from the legions of folk singers reviving the genre in recent decades. His musical past in a hardcore punk band seems worlds away from his current ventures. His softly accented voice is grainy and whispered; introverted, but not shy.
His set at Bimbo's 365 Club was highly anticipated by the dense crowd of San Francisco yuppies and prefaced by fellow Scandinavian folk musician Ólöf Arnalds — a sweet, fairylike artist with a repertoire of lullabies and wry commentaries.
González's style, from Veneer (2006) to Vestiges & Claws, released just a few months ago, has gone from a basic classical guitar and voice pairing to a fuller array of instruments, relying heavily on rhythmic island beats — using bongo drums, maracas, castanets, and such. The set largely drew from Vestiges & Claws and the result was González's delivery of what felt like one long song with mildly different chapters.
González brought Arnalds back onstage for his final encore, a long-introduction version of the crowd-popular (and my personal favorite) cover "Heartbeats," by fellow Scandinavian artists, The Knife.
Article by Kavitha George
Comments
comments