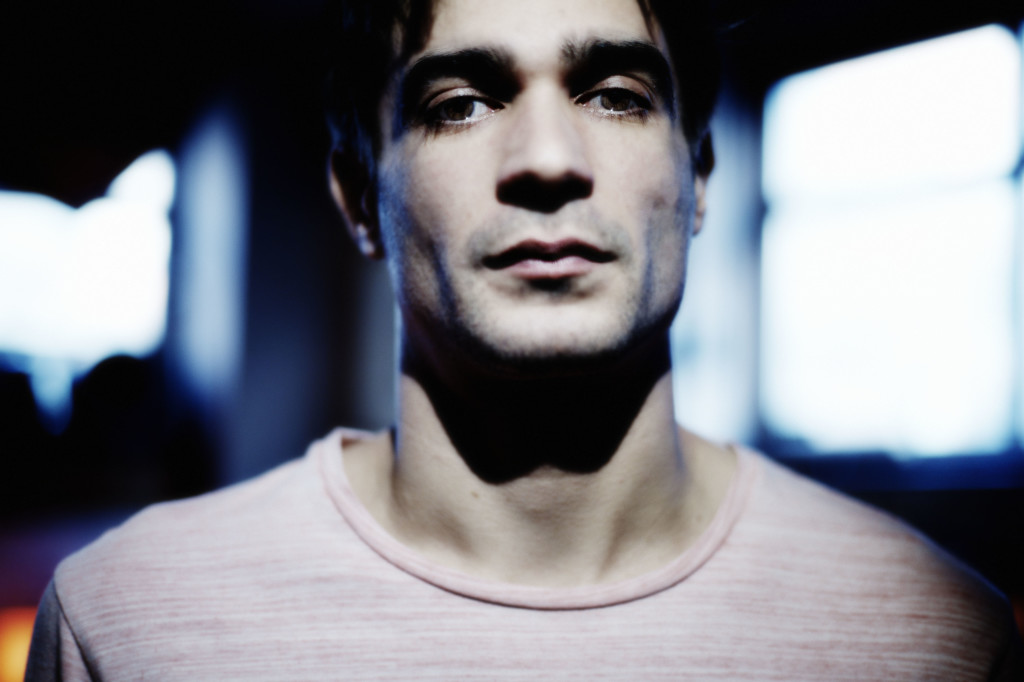 "Immunity (2013) is a masterpiece," my friend and TIME Festival companion told me. We're standing in a heavy rain waiting for Jon Hopkins; the unfortunate weather didn't deter the growing crowd gathered around the stage. After back-to-back festival dates this weekend in Toronto* and Chicago, the English producer will be making a July 24th appearance at San Francisco's Mezzanine. Tickets here.
His most recent record is something out of a fantasy film, both due to its atmospheric audio elements and the mesmerizing execution of those elements. Hopkins' unorthodox use of traditional instruments, such as the tap of a piano's pedals on "Form by Fireflight," truly make the eight-track, Immunity, a masterpiece, both as a whole, and as eight whole parts.
The icy shuffle employed by Hopkins on "We Disappear" persists from the start of the record to its lilting melodic finish with title track, "Immunity." The listener is exposed to this juxtaposition of cold electronica and sparkling piano throughout, in particular on "Breathe This Air," "Abandon Window," and "Sun Harmonics," besides the finale. Interspersed between these melodic trances come the harder, synth-based "Collider" and "Form by Fireflight."
The thematic unions between tracks are prominent and abundant on Immunity, which plays like a Choose-Your-Own-Adventure book: finish one track, progress to whichever the listener fancies; they'll all sound right, no matter the order. It's versatile and, justly, unstoppable. In the past year, Hopkins has been a real engine, headlining European and North American tours, as well as playing festivals such as those mentioned above.
Yesterday in Toronto, Hopkins put the thousands-strong, slightly damp TIME Festival crowd in a comfortable state of mind. He pushed effortlessly and steadily through an hour-long mid-day set, beginning with "Breathe This Air." The other three Immunity singles, "We Disappear," "Collider," and "Open Eye Signal" followed, along with a couple of tracks from his earlier Insides (2009). Equidistant to identical MacBooks, with a deck at centre, he rounded out the set with several unidentifiable, piano-heavy tracks… perhaps cuts from an upcoming release?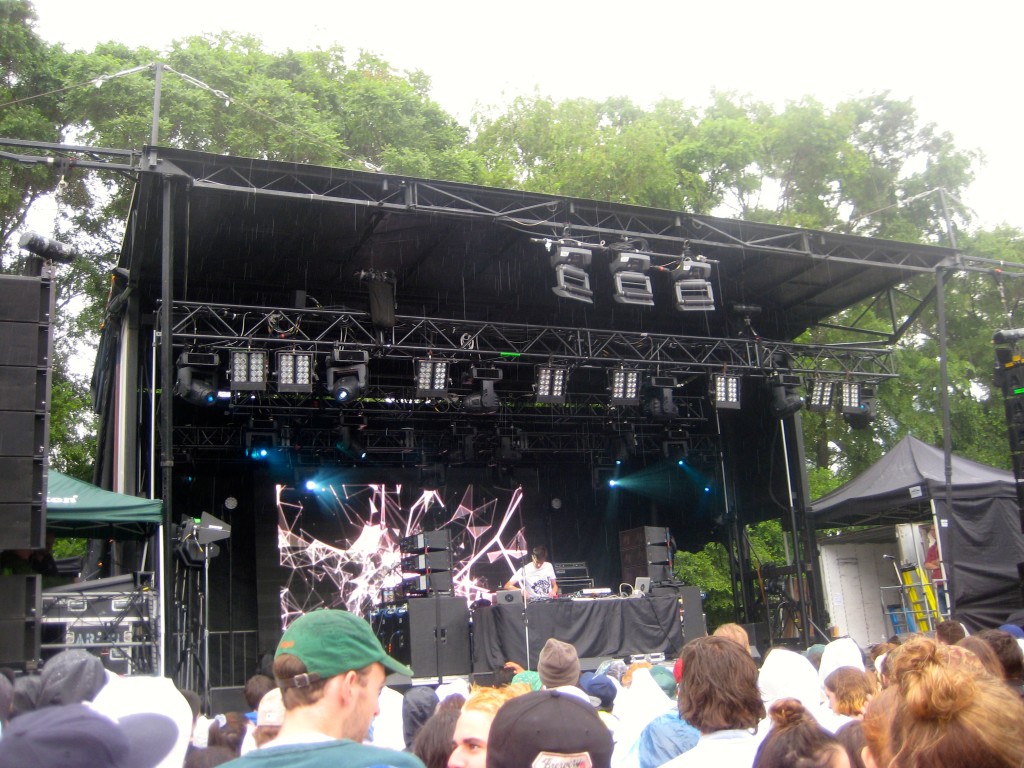 Although we found no faults in Saturday afternoon's highlight, an indoor, gallery-like ambience would certainly sharpen the Hopkins experience — find out for yourself this Thursday; he's been B-Side approved.
*This summer, The B-Side reports from locations worldwide including Berlin, London, Los Angeles, and Toronto.
Comments
comments