In Colour — two words that encapsulate the sensational performance laid down by Jamie xx at the Fox this past Friday.
This London producer has breathed — or rather, jolted — new life into the contemporary British invasion in the realm of electronic music and is coming into full maturity as a solo artist following massive success as a member of The xx. In Colour (2015) shines through as a high point in recent innovations in electronic music that transcends the tedious trappings of mainstream manifestations.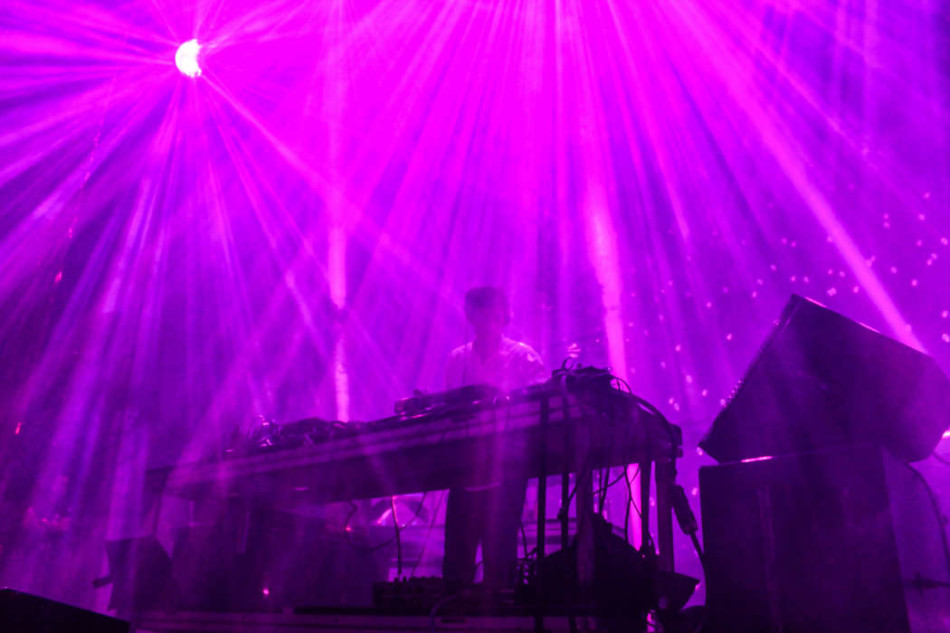 Jamie took us deep into his colorful world, weaving in and out of soundscapes ranging from dark drum-and-bass dungeons to soaring, ecstatic regions of light. Seamlessly integrating original tracks in with sampled sounds and vinyl — yes, real vinyl­ — cuts, he built a story that served as both commentary on club culture and the emotional realms through which music guides us.
Layers upon layers within other layers, Jamie built tracks as complex as London's Baroque buildings where the immediately-recognizable melodies of his original work emerged powerfully from the scaffolding of his tasteful samples. Tracks such as "Gosh" built momentum steadily with punchy percussive instrumentals, manipulating the mass of bodies in front of the stage. As the song transferred from a more D&B-style intensity into lofty and euphoric synthesizer swells, lights exploded from the stage where monochrome shifts in the lighting followed the pattern of a rainbow, saturating the room and repeatedly oscillating between warm and cool tones.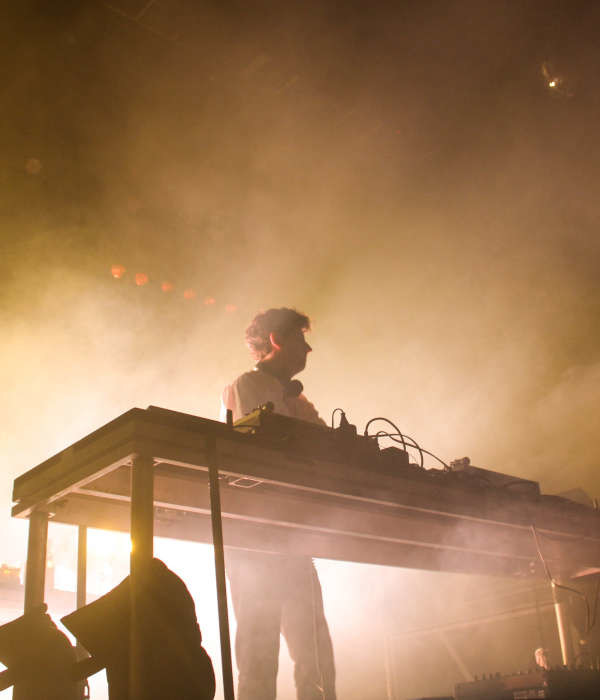 Steel drum instrumentals in "Obvs" and "Far Nearer" transformed the scenery further where Caribbean influences mirrored Euro-style beats, reverberating and reflecting off every corner of the theater. These bright, bouncing sounds brought entirely different shades to the show and worked in harmony, ebbing and flowing, with darker undertones. The hip-hop inspired "I Know There's Gonna Be (Good Times)" elicited much excitement from the audience and revealed how dynamic Jamie's sound is. Moving effortlessly from tropical drum samples to bass-heavy hip-hop, each individual's tastes were stimulated.
Hits featuring vocals of the unmistakable voices of Oliver Sim and Romi Croft (of The xx) such as "Loud Places," "SeeSaw," and "Stranger in a Room" swept through the crowd, stirring up a mix of dreamy and mesmerized responses. These tracks tapped into more metaphorical explorations of nightclub culture and the ways in which we make ourselves strangers in dark rooms to get high with each other on noise and light.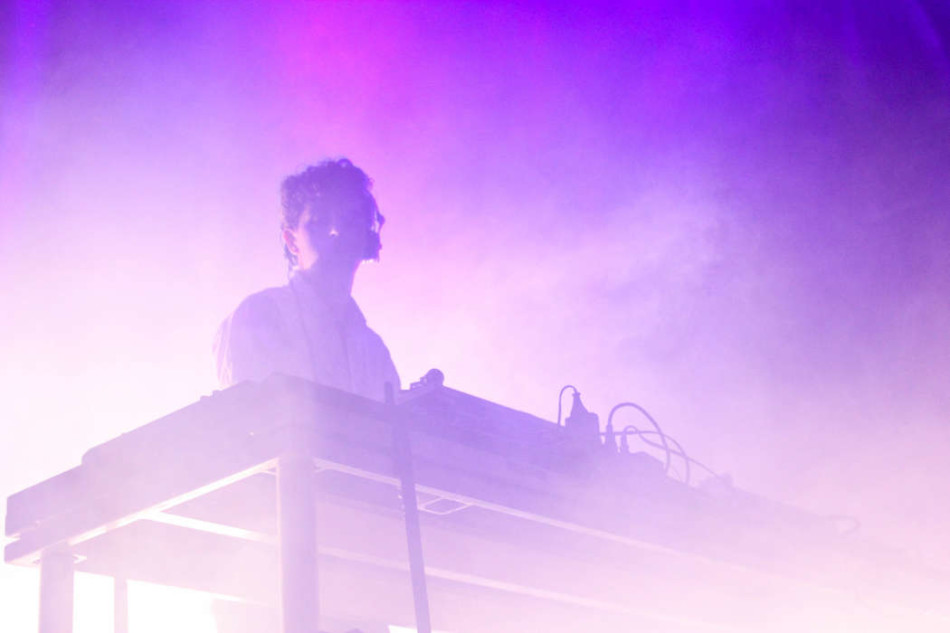 Closing the night with his single "Girl," the surging beats and buried melodies plummeted in dramatic stops and erupted in head-spinning drops that had the Fox moving like few other artists could have achieved. With spears of light projecting out from the giant disco ball behind the turntables, those in attendance were transported off into an alternate reality, if just for a few beautiful moments.
Jamie xx is undoubtedly one of the most exciting producers of our time. He reaches beyond the fads of the day and pulls from diverse sources of inspiration. It is part of what makes his sound so unique in a highly oversaturated and often trite field. His work with live music and uses of older techniques such as spinning vinyl reveal how he has articulated a new genre of electronic music. Harnessing digital power to bring together organic and synthetic sounds, he has tapped into a different kind of musical expression where the DJ is doing far more than just pressing play. He is voicing the sounds of this generation and connecting the current fervor surrounding EDM to its roots in 20th century as well as world music.
Article and photos by Conner Smith 
Comments
comments