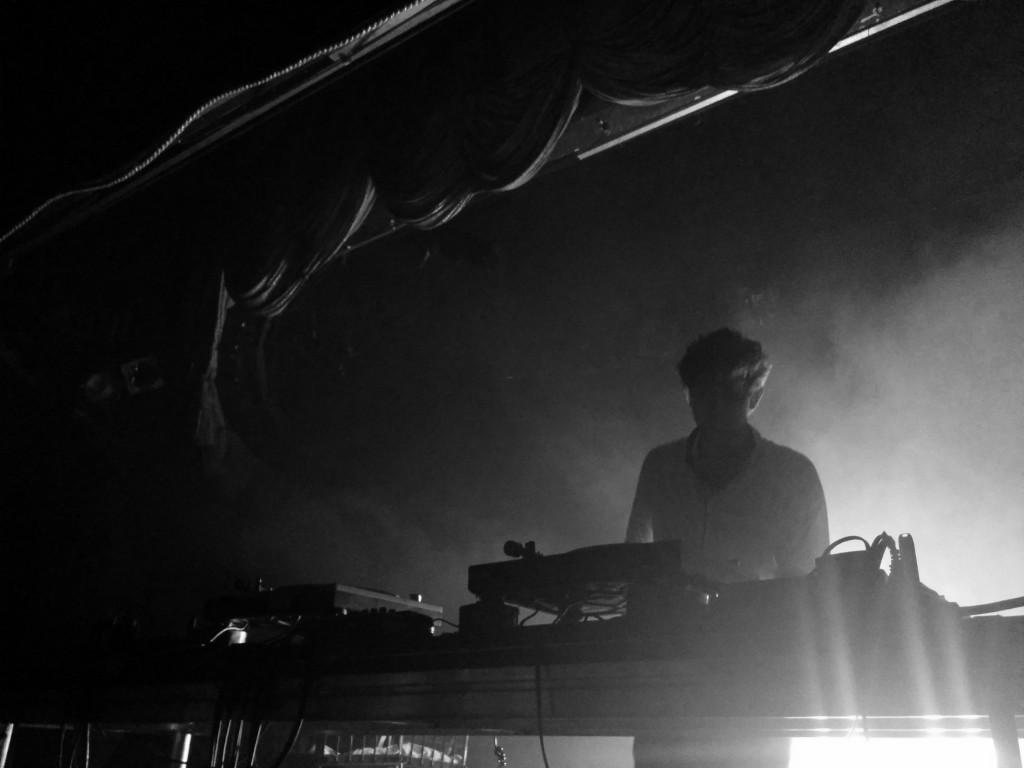 If any a place in San Francisco could conceal a Shoreditch club, it would be Bimbo's 365. The mid-sized mid-20th century concert hall doesn't often see electronic acts, so Jamie xx's first Bay Area appearance on his In Colour tour came as a slight surprise. No matter — it didn't stop Smith's show from being discovered by floes of Northern Californians and being sold out within days of ticket release.
Nestled in North Beach, Smith's makeshift London filled quickly between doors and showtime on Monday, and then some more after DJ Dials and DJ Macro warmed up the floor. All three performers spun from turntables, the retro gleam of vinyl replacing (fittingly, for the setting) backlit Macbooks we see far too often at arena-sized EDM shows.
For those who'd never been to and would not be inclined to attend a European club or an underground rave even, Monday would be the closest they'd get to the unexpected and curious nature of house music. While relying heavily on these ingredients, the recent solo debut album from the London producer of xx fame does a charming job of making the old-school fresh and accessible, in part due to the brevity of each track on the album for its genre. Not a soul in the building, nor any of those gathered outside desperately seeking entry, could argue this about In Colour.
Some, however, were surprised – and pleasantly so — by the addition of unfamiliar tunes and the per-unit substitutions in Smith's three-hour set. United by mostly seamless throbbing bass, tracks from In Colour (or more often the original version of key samples such as those from Idris Muhammad and the Persuastions) were woven into unfamiliar early rave tapes.
"He's not playing his own stuff," we heard from a crowd member. "But I kinda dig it."
Dressed in a simple white button down and backed by multi-coloured spotlights, Smith skipped the more pensive tracks from the album, but built his set neatly, going from good to great with "Sleep Sound" to "Obvs" and "Loud Places," before shotgunning "I Know There's Gonna Be (Good Times)," "Gosh," "Hold Tight," and "Girl" to end just after midnight.
For the occasion, he also spun Carmen McRae's "I'm Always Drunk in San Francisco" from her 1968 album, Portraits of Carmen. Though it could've been mixed in more neatly, the simmering jazz track was an endearing touch to the evening. Smith was silent the entire time, and without a verbal thank you at the finish, ending instead with a triumphant and humble fist in the air as the last tones of "Girl" floated over the crowd.
For the American crowd, Smith hit the high note and sustained it. Maybe it was club curfew, but there was no wind down that night. Encore? No chance. And no need: Smith's showing made clear his enormous pre- and post- In Colour success; he's a rare natural at his art and looked to be having fun doing it Monday night.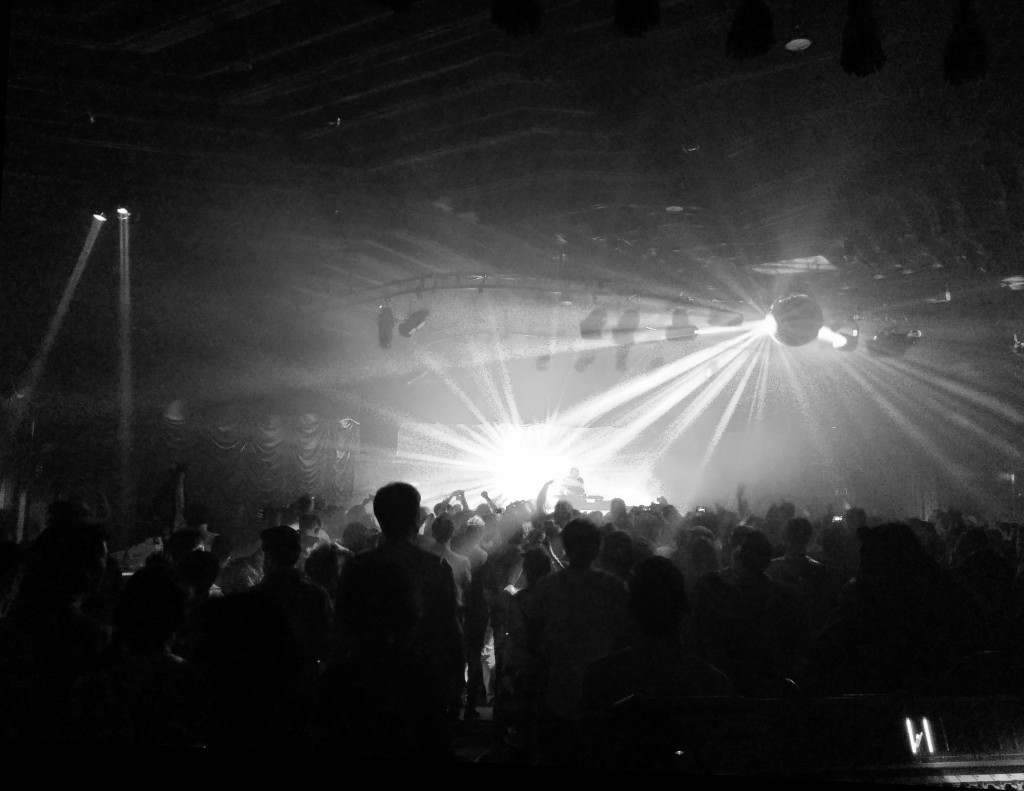 Jamie xx will be back in the Bay Area October 9 at the Fox Oakland.
Article by Joanna Jiang
Comments
comments