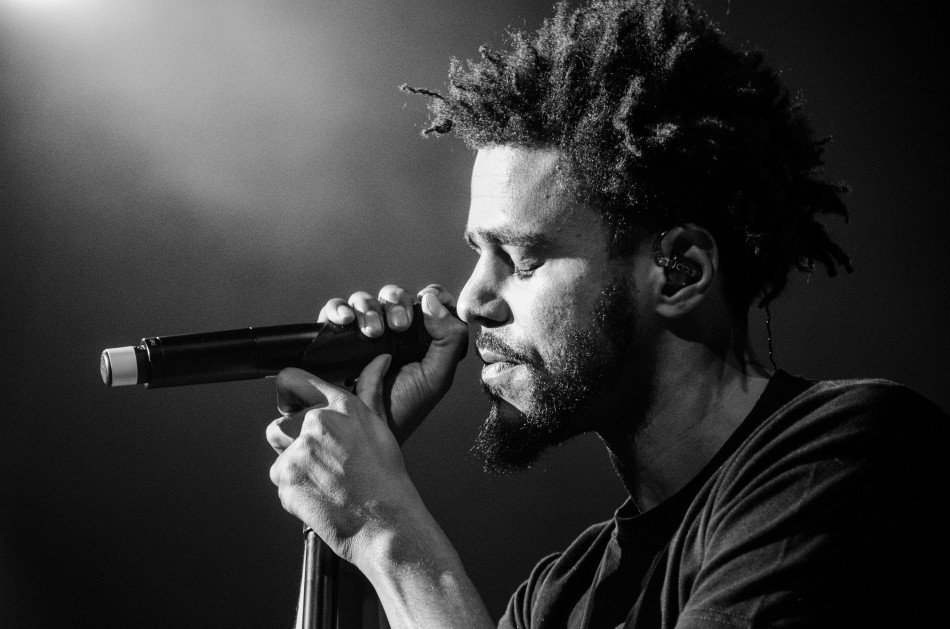 Fanatic fans, clouds of smoke, and brilliant performances only begin to describe J. Cole's performance at the Shoreline Amphitheatre last Tuesday night. In the Bay for a stop on his Forest Hills Drive tour, the North Carolina rapper proved his skill both as an MC and as a wonderful human being.
To warm up the crowd were Jeremih, YG, and Big Sean; the hype was uncontainable and the stadium erupted in chaos with Big Sean's "I Don't Fuck With You." Bay Area legend  E-40 performed alongside Big Sean to add to the insanity. Middle fingers in the air, a flood of white lights from crowd-held phones, and a dash of drunken shouts of the well-known chorus was the recipe to close out the opening sets.
J. Cole's performance met everyone's expectations and then blew them completely out of the water. The setlist was simply his Billboard-topping Forest Hills Drive (2014) from start to finish, but with the additional flair of flashing colored lights and a wooden cutout resembling the roof of a house. Between songs, J. Cole would relay hilarious personal anecdotes for how his lyrics came to be, as though he were a rising stand-up comedian.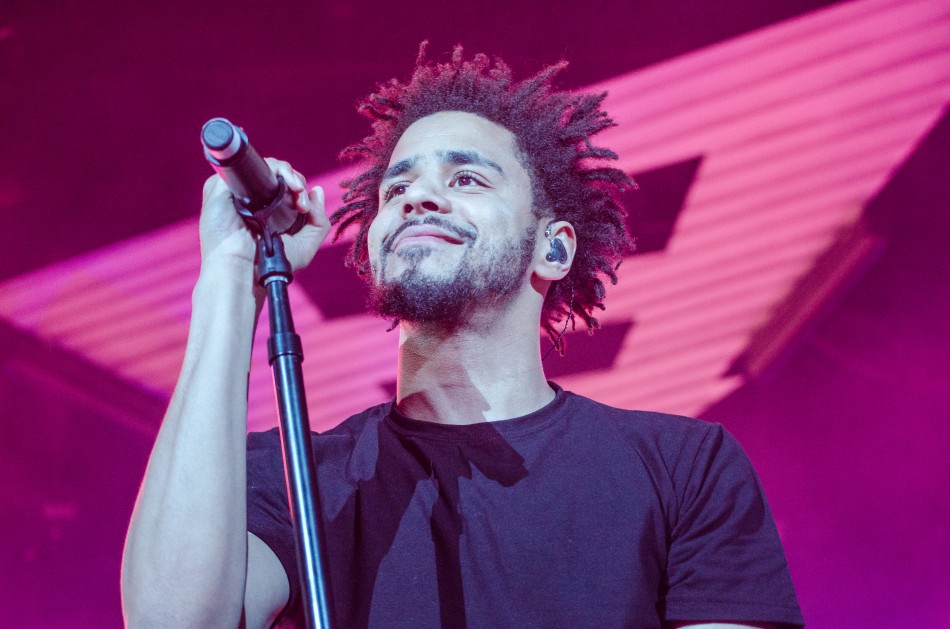 To this, the crowd was tremendously receptive. Seats emptied — only because their habitants had stood up. Oftentimes, the crowd would rap alongside J. Cole as a synchronous chorus. They received beyond an outstanding hip-hop show: J. Cole was a talented rapper, comedian, and homie all into one that night.
Article by Edfil Dulay and Shanelle Nebre
Photos by Edfil Dulay
Comments
comments