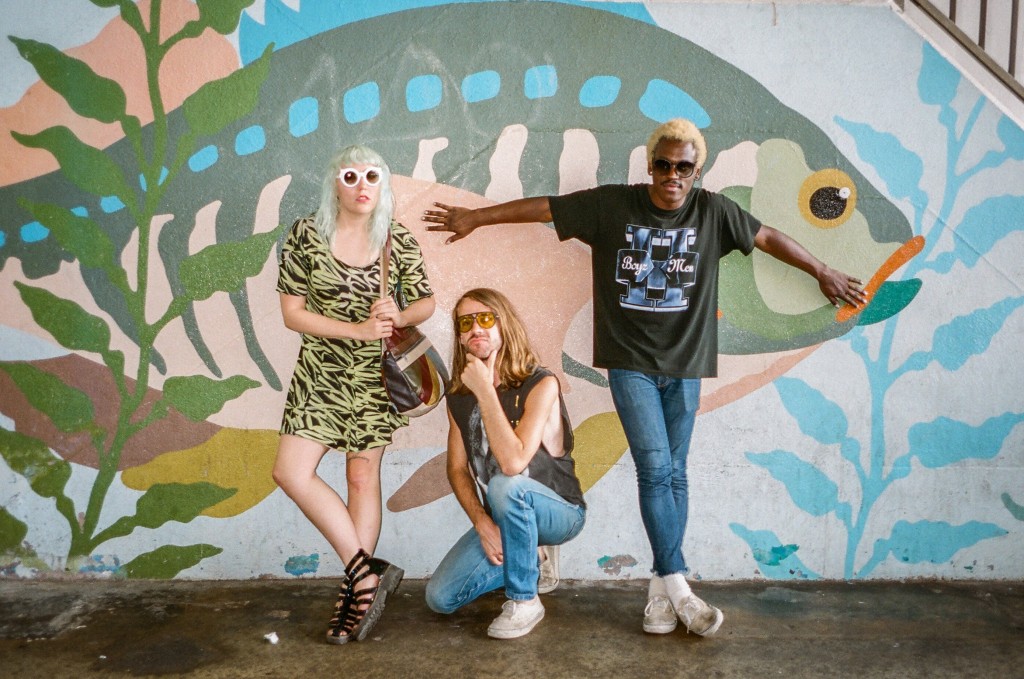 Guantanamo Baywatch recently released their album Darling… It's Too Late (2015) via Suicide Squeeze Records and are playing Burger Records' Burger Boogaloo festival in Oakland once again. The festival returns for its sixth year and features multiple artists from the Burger Records roster with a mix of legendary garage rock heroes. As Guantanamo Baywatch finished up the end of their Canada dates, I caught up with the band's guitarist Jason Powell to discuss the disparities of the surf rock scene on Burger Records and what the audience at this year's event can expect from their set.
How did you all meet and start playing music together?
Chev and I met in school and worked on projects together. We were both into the same kind of music, and I had a handful of songs I had been writing through high school and college, so we started messing around with our friends Cole and Nina and started playing basement shows. Chris was in a band we played with a lot called BOOM! and after our second drummer Devin left, Chris joined up temporarily. He's been in the band ever since.
Of all genres, how did "surf rock" come to influence your sound? The band calls the Pacific Northwest home and people usually don't associate a large surf scene with that area.
In high school I got really into The Ventures, Los Straight Jackets, Man or Astro-man?, The Deadly Ones, Dick Dale, etc. That was around the same time I started playing guitar so my basis for learning to play and write songs was that kind of stuff.
We get this question all the time, and I have to bring up that there's quite a bit of notable surf rock from other places besides California. The Ventures were from Tacoma, Shadowy Men were from Toronto, The Astronauts from Colorado, and Satan's Pilgrims from Portland just to name a few.
Burger Records is putting on its sixth annual Burger Boogaloo festival in Oakland, and this year you're on the bill once again. Name three things that keep you coming back.
Pookie, free tequila, lots of girls, getting paid.
Interestingly enough, the "DIY" record label is shamed by elitists equally as much as it's revered by its die-hard fans. Any comment on this phenomenon? How would you say that releasing one of your cassettes on the label has influenced the overall direction of the band?
I guess I really don't know much about it. If it wasn't for a DIY label like Hovercraft, we probably never would've been able to put out our first record.
Given that Guantanamo Baywatch have been writing material since the early to mid '00s, how do you feel the genre of "surf rock" has changed since then— especially with the increasing influence of labels like Burger Records?
I probably wouldn't consider many bands on Burger (including us anymore) really surf rock. Most are garage rock with reverb, which is cool. Right now, I'd argue we are a pop band with instrumental rock-n-roll songs. In the actual surf rock scene, I don't think much has changed. There are still tons of bands making rad traditional surf rock and wearing masks and suits and shit.
I heard the name "Guantanamo Baywatch" originated from a drunk text. Is there anything political to your moniker or is it just a play on the controversial detention camp and David Hasselhoff?
Nope. It's just another really stupid band name.
For those who haven't seen you play before, what can we expect from your live shows? Any surprises in store for the future?
I'm guessing we're probably going to get drunk and try to make it through the set without fucking up.
What or who are you looking forward to the most this year at Burger Boogaloo?
Meeting John Waters. We dropped a record off at his house in Baltimore on our first tour and, I have a fantasy that he will remember it and mention something about it.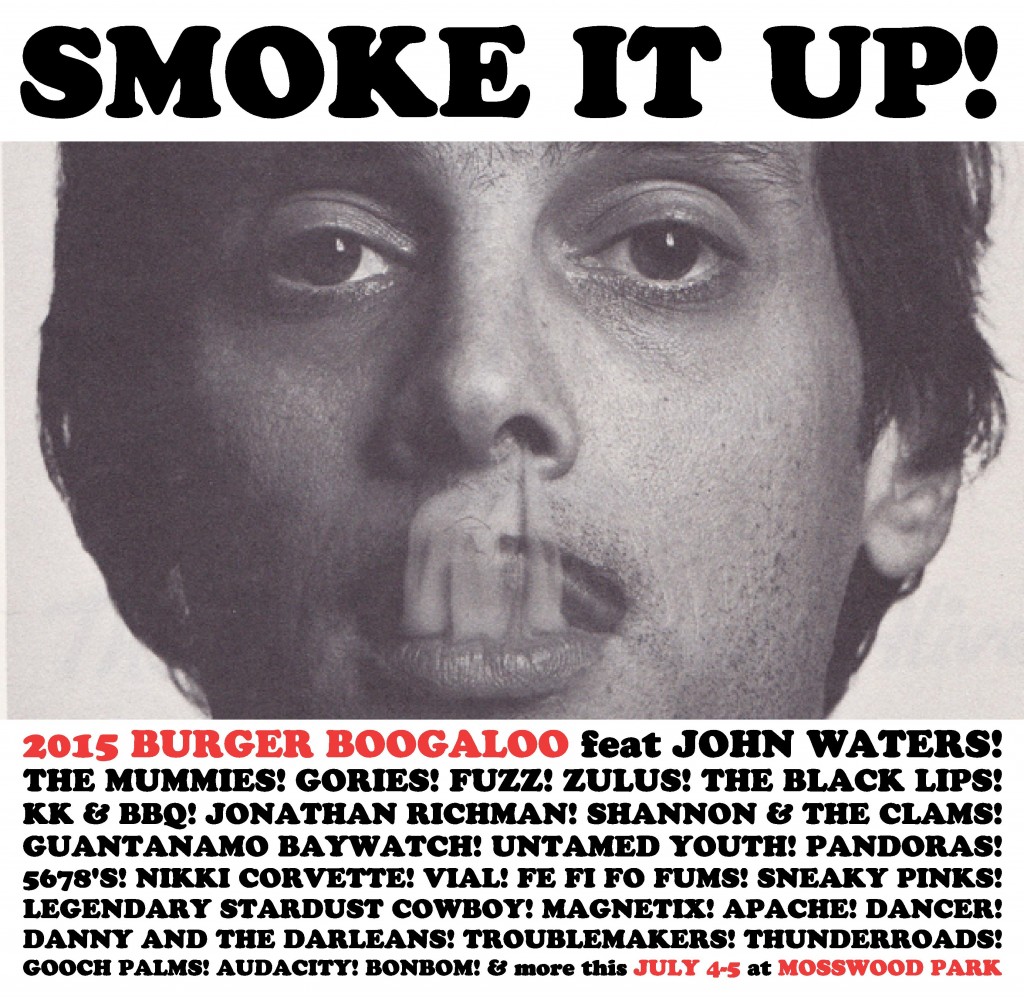 Celebrate your American spirit with Guantanamo Baywatch this Fourth of July weekend at Burger Boogaloo, a two-day festival put on by Burger Records and Total Trash Productions at Oakland's Mosswood Park. Hosted by John Waters, this year's festivities feature performances by The Mummies, The Black Lips, Fuzz, The Gories, King Khan & BBQ Show, The Pandoras, Japan's all-female act The 5.6.7.8s, and many more. For those wanting to revisit an artist who played the festival last year, Juan Wauters (not Waters) is coincidentally in town at Eli's Mile High Club on Sunday as well.
Article by Patricia Villon
Comments
comments