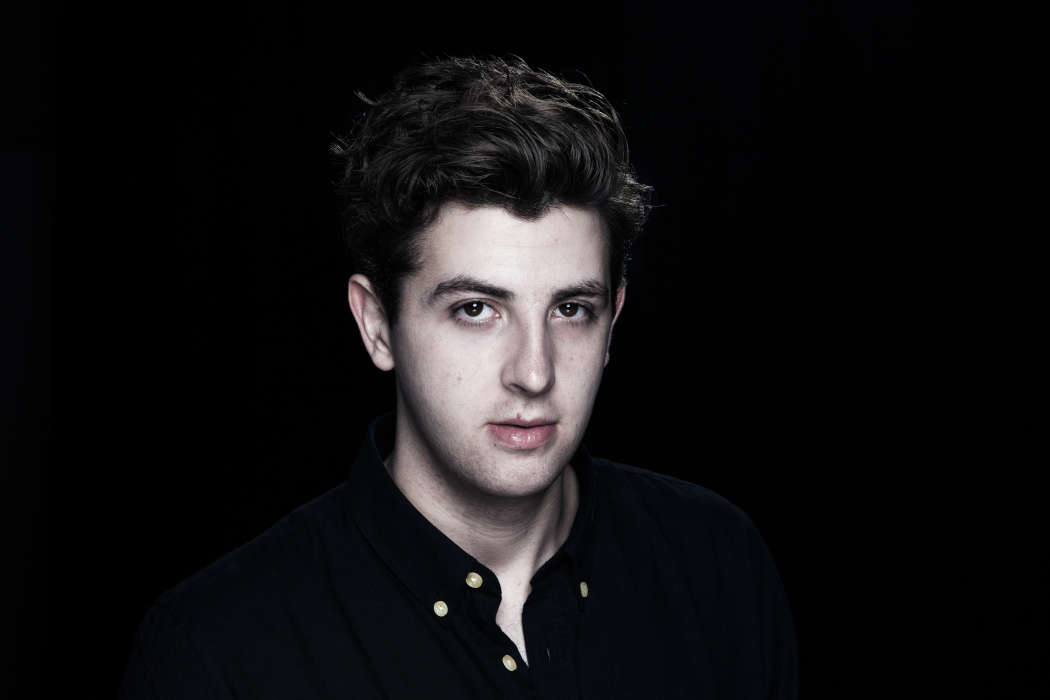 In more ways than one, In Colour doesn't feel like a debut. Besides the fact that "Girl" and "Sleep Sound" were released last year, producer Jamie Smith's tendencies are often described as nostalgic and simply familiar, as we've known Smith for years as a driving force behind London troupe, The xx. It's been a decade since the group's formation, and nine years since Smith first began contributing percussion and drum programming. It was around the time of xx (2009) that he went on a solo tangent as Jamie xx, remixing and producing work outside of the band.
By then, a 20-year-old Smith had already become an enormous influence on the XL label, leading to the commissioning of We're New Here (2011), a Gil Scott-Heron re-envisioning that charted in Britain but not overseas. Months later, everything changed when Canadian rapper Drake, a tastemaker in his own right, picked up a sample of "I'll Take Care of You" in a collaboration with Barbadian superstar Rihanna.
That year, The xx skyrocketed from internet gem and critical darling status to international prominence, with Smith at the forefront. xx (2009) was still climbing charts in the US and UK two years after release, and a couple of the most celebrated full mashup albums–We're New Here and San Francisco remix artist wait what's the notorious xx (2010), later pulled upon request–had The xx's brand upon them.
Brand, because despite their DIY roots, The xx have done their label, managers, and publicists an enormous favour with their incredibly uniform presentation. They were iconic from the get-go, with stark, minimalist imagery (and the bold "x" logo) that foreshadowed their sound. And despite being titled In Colour, Smith's publically-anticipated solo debut still banks some (particularly in "Sleep Sound") on the black-and-white contrast that arrives from the Cage-ian study of negative space.
Out June 2 via Young Turks, In Colour will be made available in both coloured and standard vinyl. Its cover borrows a single leg from The xx's "x" logo, isolating Smith as one of four (original) parts (The xx are now a trio). What justifies its bright background–subdivided into 24 segments like an analog clock, each half-hour hosting a different colour in a radial rainbow–is an early dawn atmosphere exhibited on the album's 11 tracks. While xx and Coexist (2012) belong to the midnight hour, In Colour oozes morning. Jamie's leg of the "x" points down towards 7:30pm, but drum-n-bass-heavy tracks like "Gosh" and "Hold Tight" are rave-ready at 3am.
There's the eye-opening "Sleep Sound," originally circulated on the web in 2013 as "Untitled;" the day-breaking, dancehall anthem "I Know There's Gonna Be (Good Times)" featuring Young Thug and Popcaan; not to mention the vibrancy of unrestrained steel drum throughout the record, but most notably on "Obvs."
There's less silence on In Colour and instead, more layers. Each on its own retains a minimalist appeal, but Smith uses them to create a polyphonic synergy. Like his contemporaries in what media outlets are quickly terming "left-field electronic music," the now-26-year-old producer is a master of sampling: the breadwinner of lead single "Loud Places" is a jazzy Idris Muhammad vocal from 1977; "The Rest Is Noise" spirals from a sparkly piano harmony and trills into an emergency siren. The few collaborators across the record include Smith's xx bandmates Romy Madley-Croft and Oliver Sim and fellow English producer Four Tet.
Smith's DJ capabilities are in full view as well, with each track transitioning seamlessly into the next, either seguing with an internal effect ("Gosh" to "Sleep Sound") or already connected thematically ("The Rest Is Noise" to "Girl"). A faint siren makes an early appearance with distant traffic noises between "Hold Tight" and "Loud Places."
It's the Idris Muhammad sample that smoothly permits In Colour's most unexpected shift from the open question still ringing at the end of "Loud Places" into a hue featuring recent rap sensation Young Thug and Jamaican deejay Popcaan. "I Know There's Gonna Be (Good Times)" has a verse and vibe that perfectly ensnares the brazen freedom of youth. The song fits neatly into a rising trend of world-beat electronic dance music, taking its listener from an underground club to a tropical beach fiesta. The song is also one radio might count on this summer.
We've waited years for something we didn't quite know was coming: "I never really thought about making a solo album," admitted Smith to Pigeons & Planes. When In Colour was announced earlier this year in March, we barely had time to take in the simultaneous premiere of singles "Loud Places" and "Gosh." Now streaming in full on iTunes, the solo debut record follows in the majestic shadow of predecessor xx, arguably exceeding expectation from start to finish, allowing the listener only a 90-second reprieve at mid-album breather "Just Saying."
When In Colour isn't thumping along to its bass-driven heartbeat, it's questioning itself on thoughtful xx-esque guitar melodies, or inhaling erratically on fluttery light percussion. It's neither happy, nor sad, yet stunningly cinematic and ultra cool, as a voice on "Hold Tight" hollers, "London cool!"
Jamie xx has a string of North American dates intertwined with festival appearances through summer and fall, including July 27 at Bimbo's 365 Club in San Francisco and October 9 at The Fox Oakland.
Article by Joanna Jiang
Comments
comments