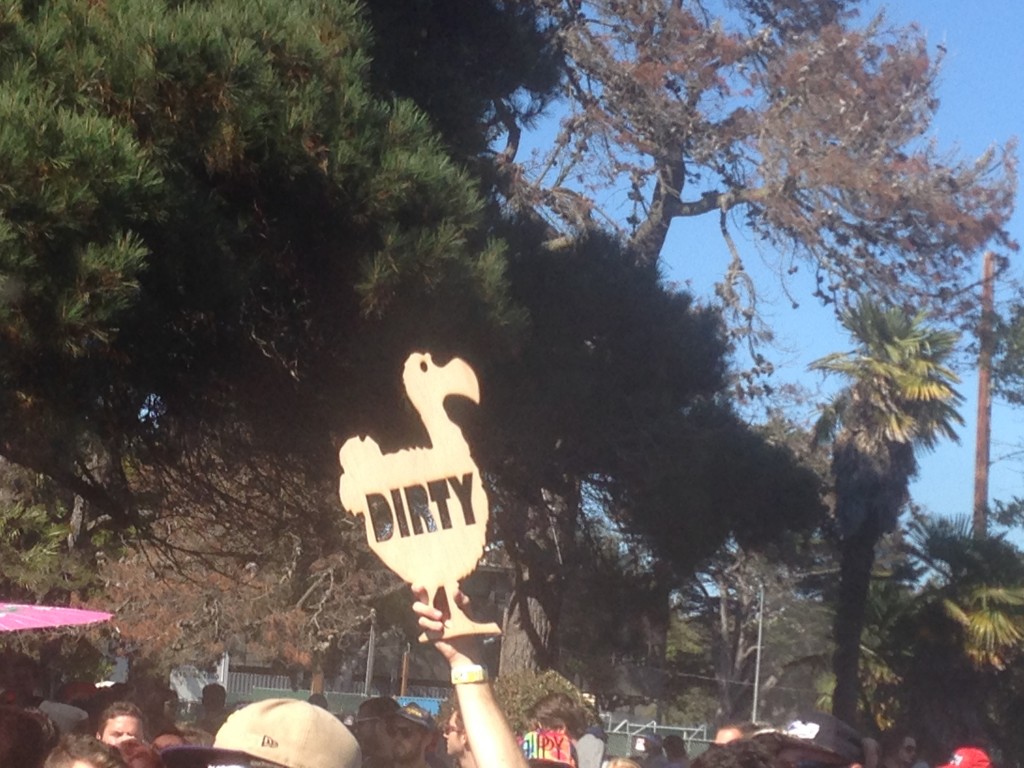 Laying down eight incessant hours of bass-blasting, soul-grabbing house beats, the boys (and girl, singular) of San Francisco's own Dirtybird Records provided the plunder for the patrons of this afternoon kickback on Treasure Island.
Amid clouds of swirling dust and rays of infectious sunlight, Justin Martin, Claude VonStroke, and friends threw a barbecue in the heart of the Bay this past Sunday.
From humble beginnings as a free party for local enthusiasts in Golden Gate Park, the growing popularity of Dirtybird Records and its resident artists has led to a massive expansion of this annual event which this year visited Miami, Brooklyn, Detroit, Toronto, and Los Angeles. Unlike any other event in this genre, the artists and event organizers allowed ticketholders to bring their own food, alcohol, and props to enable space for both relaxation and reveling. On top of this generous provision, grilled, meaty sustenance was served in mass proportions completely free of charge. This casual vibe and the intimate, friendly nature of the cookout provided for an experience quite distinct from  a club or concert.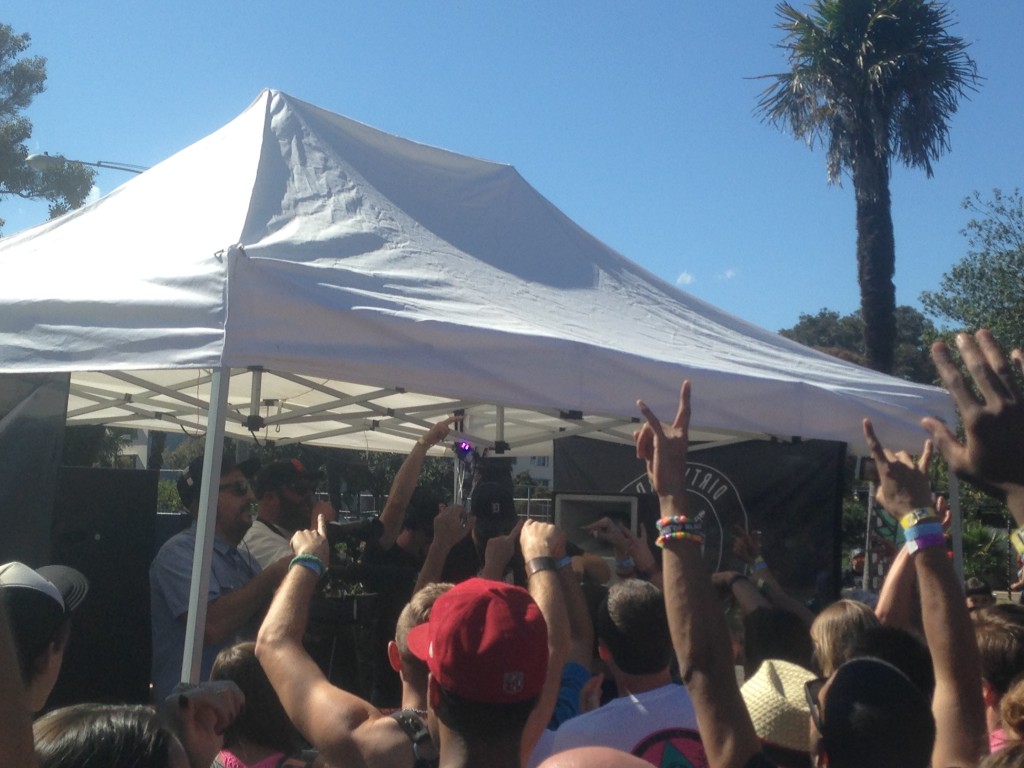 Although not explicitly listed on the event's roster, Shiba San set the mood earlier in the day and kicked off a dance party that would have shamed even the trendiest metropolitan clubs. Hit tracks such as "Okay" filled the outdoor space and created an inescapable atmosphere of dance tracks. Christian Martin followed up and did not disappoint. The older brother of Justin and co-creator of the label and the event, Christian's set embodied Dirtybird's true colors and unique sound.
Hot off his new single "Califuture," Claude VonStroke cranked up the volume knobs and emitted bone-jarring bass drops that took control over the movements and minds of the audience present. As the primary founder of the label, VonStroke brought his Detroit roots to the city and fused them with fellow artists to create the distinct genre of house that San Francisco lays claim to. With sexy progressions in "The Whistler" and "Deep Throat," both scantily-clad ravers and old-school followers got low and fittingly more dirty as their feet raised clouds of dust in the Bay Area playground.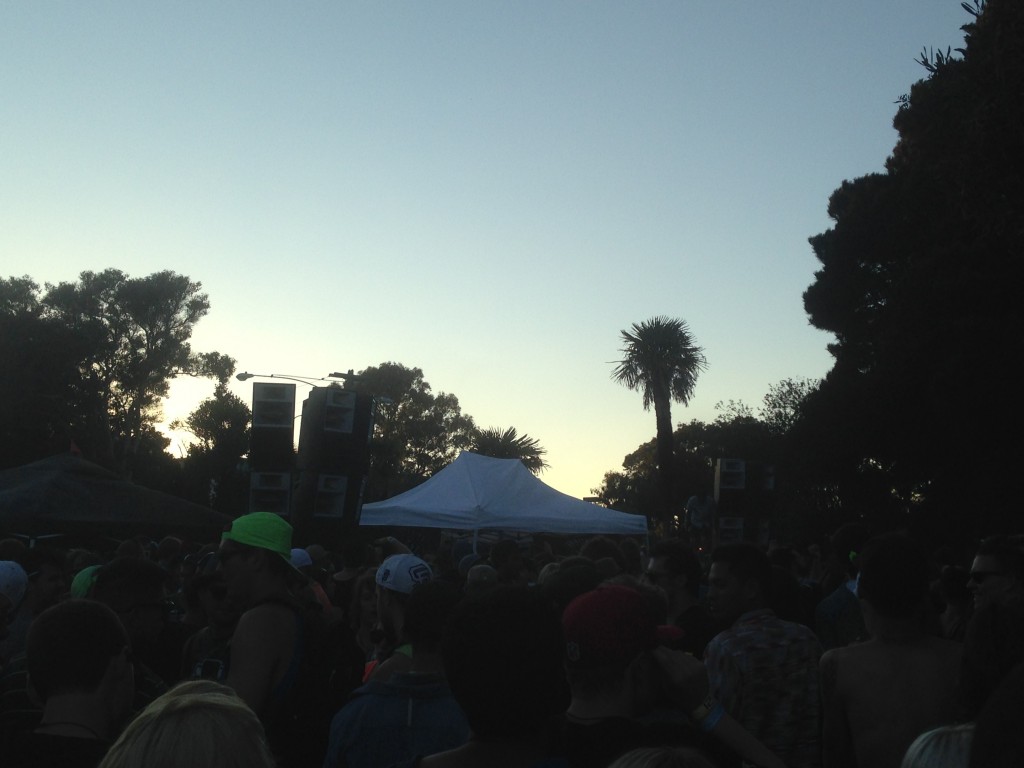 Closing out the day on a decisive and bold note, house icon Justin Martin defined what it's all about to be a San Francisco electronic artist. Picking up a few tricks from his mentor VonStroke, Martin cultivated a style of his own that is essential to the fabric that makes up the quilt of Dirtybird. Martin's sound — a crossover of traditional house music, drum and bass, and some elements of contemporary EDM — is in a league of its own and there was certainly no argument about this on Sunday.
The day-worn tenants on this small part of Treasure Island imbibed the new life flowing from Martin's set as it brought them into a deeper state. Well after the sun had set, "Don't Go" served as a rallying point where dramatic but tasteful build-ups, stops, and drops produced a sea of harmonized bodies and a general air of ecstasy.
As for the reader's homework? Listen to some of Dirtybird's releases and see what is coming to define Bay Area electronic music production. Local artists such as these are responsible for making San Francisco and surrounding municipalities one of the world's strongest hubs of entertainment and culture and have spread the character and spirit of the city across borders and seas.
They are standing up to European giants and saying, "Hey, we can do this too and we can make it our own."
Article by Conner Smith
Comments
comments