On the night of Friday, December 16, a line of shivering guests braved the winds for entrance into Starline Social Club in anticipation for GOODFest's headliner: Solange Knowles. Equality was the theme of the night following the Oakland Ghost Ship Warehouse Fire, a tragedy that afflicted the community with the untimely death of at least 36 individuals. Manifested through the artists, storytellers, tributes, and the non-profit organizations toward which the proceeds of the evening would go, GOODFest's night of "equality" would lift the spirits and tighten the bonds of its guests and performers alike.
Opening the show with the most genuine, infectious Oakland pride anyone could have asked for, was none other than the "badder and bolder true original", Fantastic Negrito. Chanting, "what city is this", Fantastic Negrito filled the venue with energy and pride, only to be heightened with the hit "An Honest Man", from his self-titled 2015 deluxe EP. In respect to income equality, he preached his own abbreviated sermon, "I hope they wouldn't make working people the working poor people", inciting hollering and corroboration from the audience. Ending with "Lost in a Crowd", an echoic dialogue between the less-than-hundred people that filled the small room and a soulful, energetic Fantastic Negrito erupted, thus actualizing the sense of unity and equality for which GOODFest strived with its noble mission statement. Fantastic Negrito implored that we come together and start something new, and as he made himself right at home on stage, we all believed him.
After his set, I found Xavier Dphrepaulezz of Fantastic Negrito who extended his hand to shake mine, already apologizing "My hands are cold, but I promise my heart is warm", to which I could only thank him for warming the room with his authentic, optimistic mission to mend broken hearts after a tragedy that left most disenchanted.
I don't think I was emotionally prepared for what came next—a virtuoso who, as introduced, took a huge risk to pursue her passions: Kelsey Lu. Celebrating her 2016 album release, Church, cellist and vocalist Kelsey Lu performed an eerily beautiful abbreviated set to include the hypnotic, sweet, and awe-inspiring melancholia of "Dream". Soft-spoken, wrapped in a beautiful, silky, purple robe which loudened her presence, Lu took the stage completely lost in her own world, cradling and plucking her cello, while practically unfazed by the rowdiness that came from the bar. Lu expressed her gratitude to be performing for GOODFest, acknowledging everyone's unique struggles, while also sharing how her music is a product of reflecting on life as a Black woman.
Following Kelsey Lu was GOODFest's long-awaited headliner. One after another, back-up singers dressed in all white piled on stage, each of whom was initially mistaken for Knowles with false-alarm screams. Finally, Solange appeared, angelic yet domineering, aptly starting with "Rise", the first song off her most recent, Grammy-nominated album A Seat at the Table (2016). Next was a melodically modified Weary and still maintaining a solitary mighty position center-stage, she continued on with Cranes in the Sky. To end, Solange powerfully delivered an impassioned performance for Don't Touch My Hair, prompting the ladies to flip and gesture toward their own hair in symbolic solidarity as Solange sang "Don't touch my soul/Don't touch my crown". Her energy, storytelling, and emotional command over everyone in the room made her a greater sum of constituent power identities: of a goddess, a mother, a martyr, and a spectacle. After merely a few songs, Solange left us praying that her departure was a hoax, as we yearned for more than something we had to accept as 'short and sweet'.
GOODFest's night in Oakland was held to benefit the non-profit organizations fighting the byproducts of racial inequality, Ella Baker Center and Son of a Saint. Ella Baker Center focuses on the longstanding racial injustice in the United States as perpetuated by the criminal justice system, rigged against African-Americans. The organization works to combat mass incarceration and aims to redirect "resources away from policing and punishment" and instead toward more productive institutions. In the words of its members, Ella Baker believes in "jobs not jails"; "books not bars"; and healthcare not handcuffs". Son of a Saint is a Louisiana-based organization that offers mentorship programs to young men, from ages 10 to 13, who have grown up without a father due to incarceration, abandonment, or death. The program stands by these young men until they are 18 and receive a college acceptance. They offer multiple ways in which to become involved, qualifying that it "doesn't take a superhero to become a mentor". A question that the night posed for the audience, and a question that should constantly challenge our complacency and indecision is this: Will you show up for equality?
So, will you?
Find out more about Ella Baker Center and Son of a Saint on their websites to find out the best ways in which you can show up for equality.
And let us all remember the innocent lives that were lost on December 2, 2016. Tend your prayers toward the Oakland community and remain humbly grateful for the loved ones by whom you are blessed to be surrounded by this holiday season.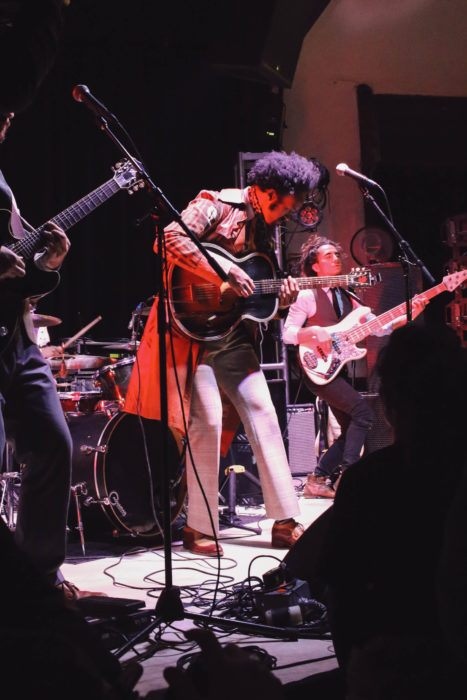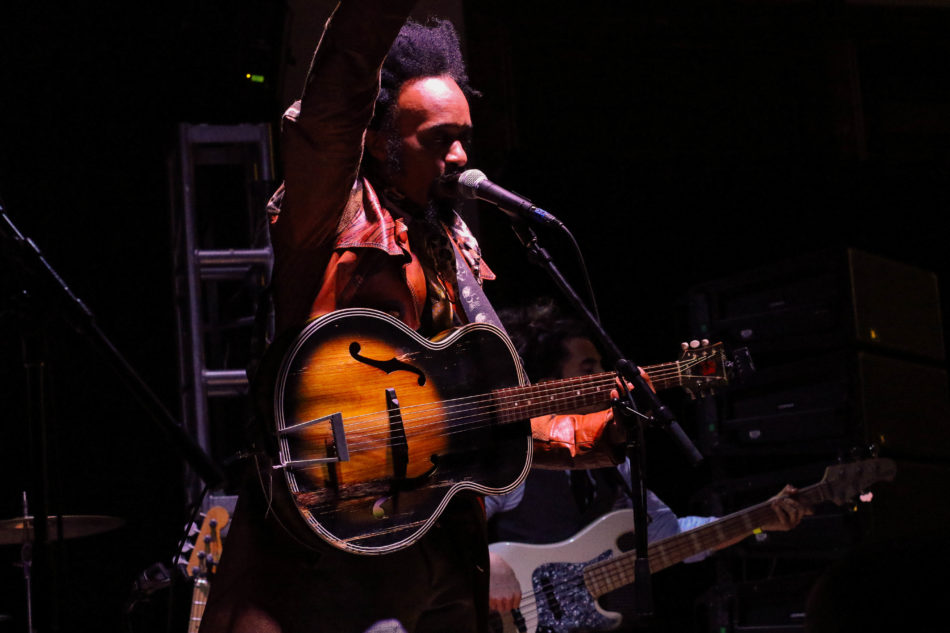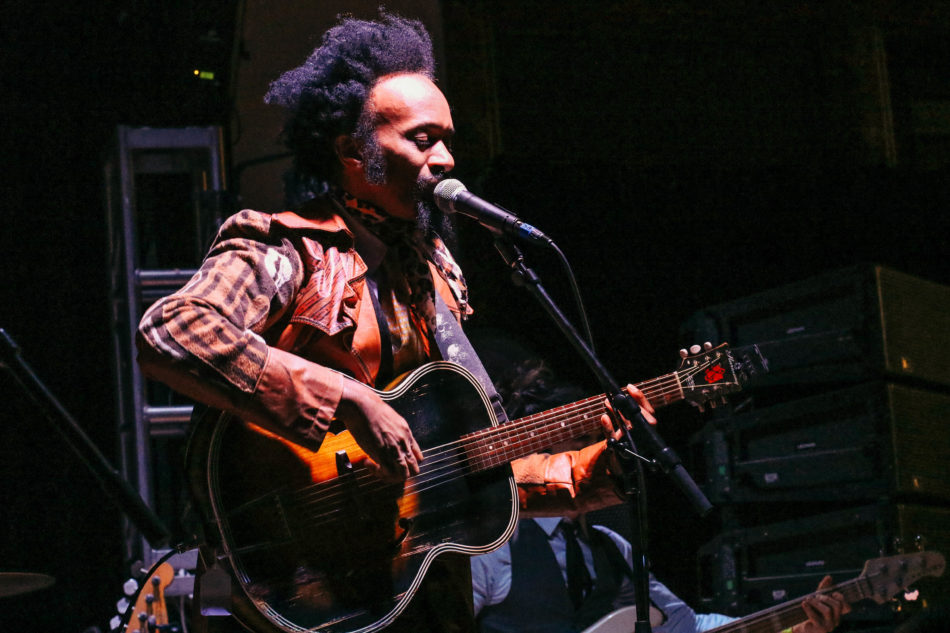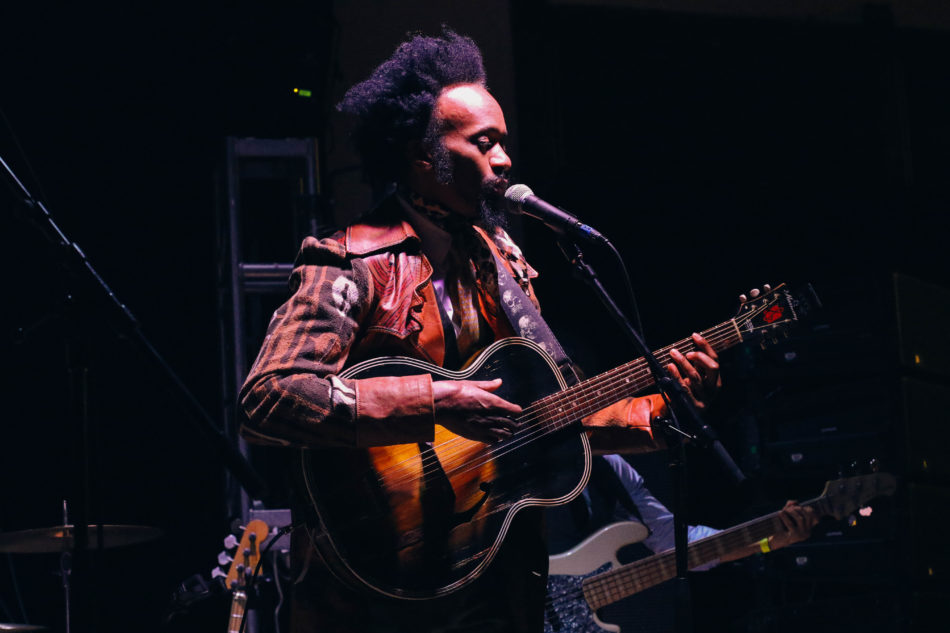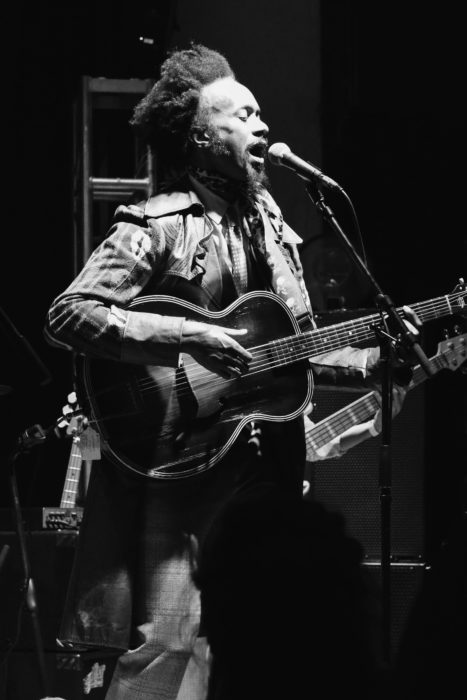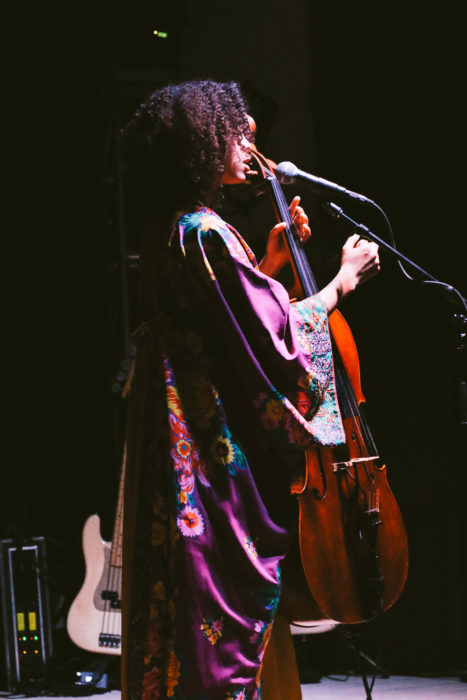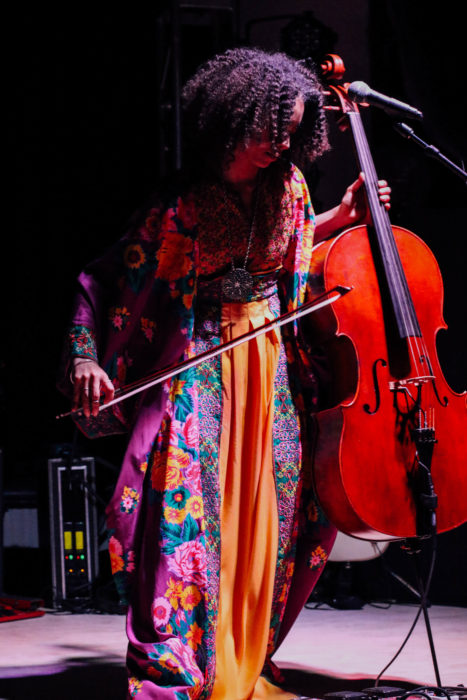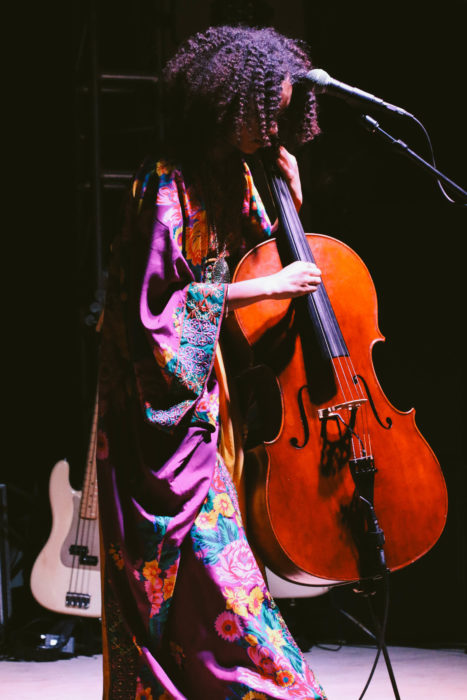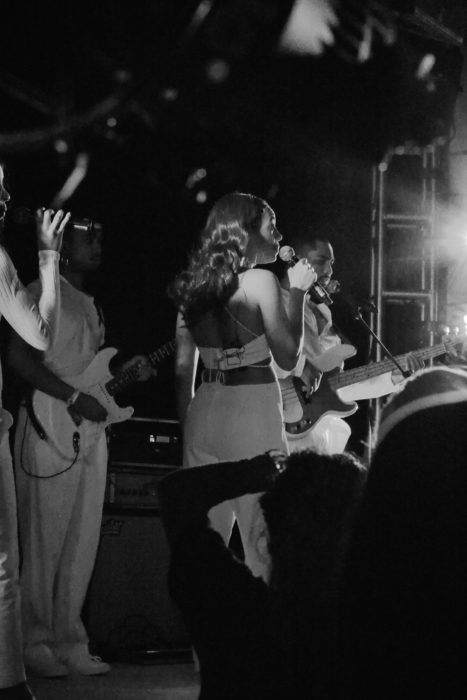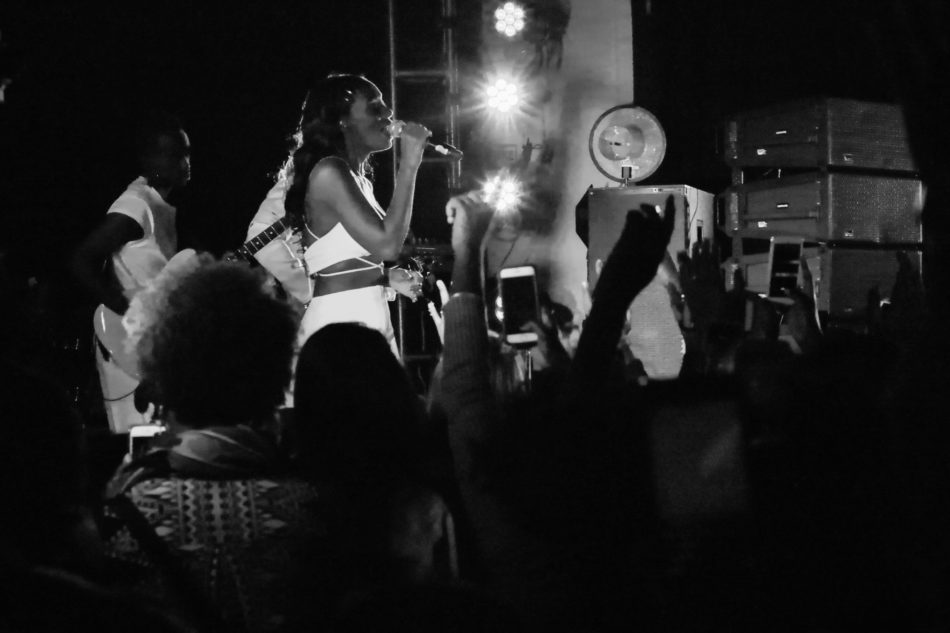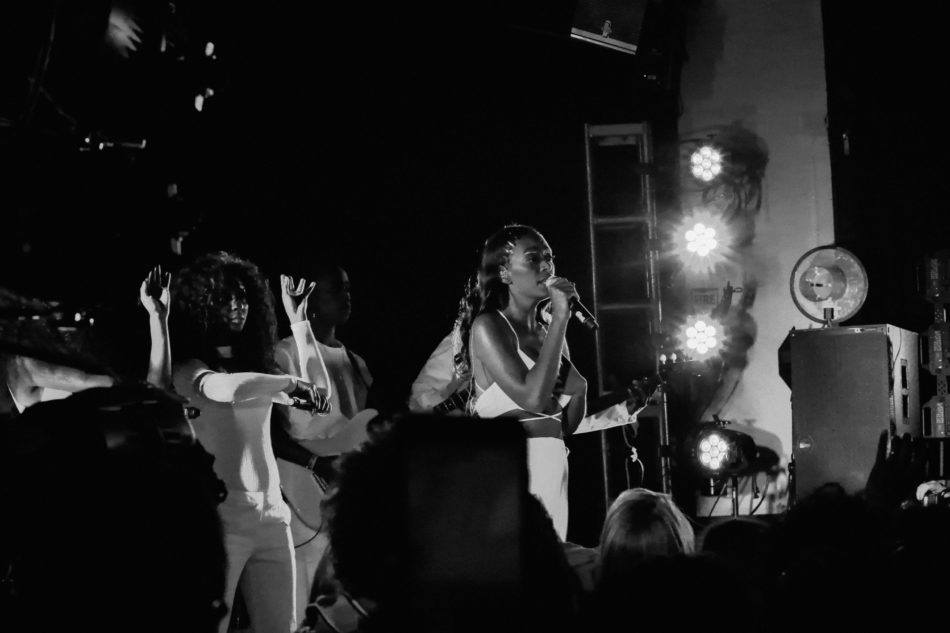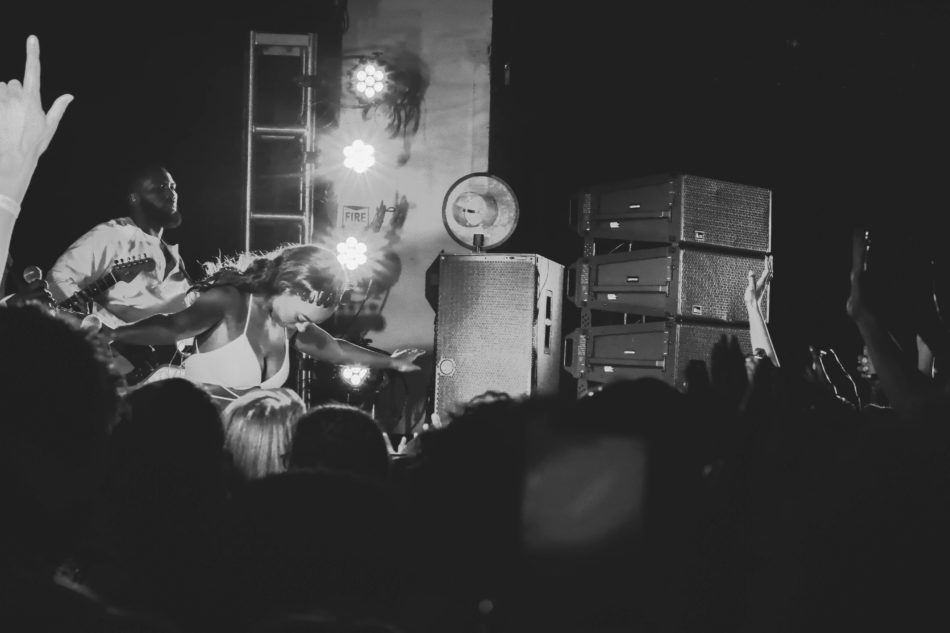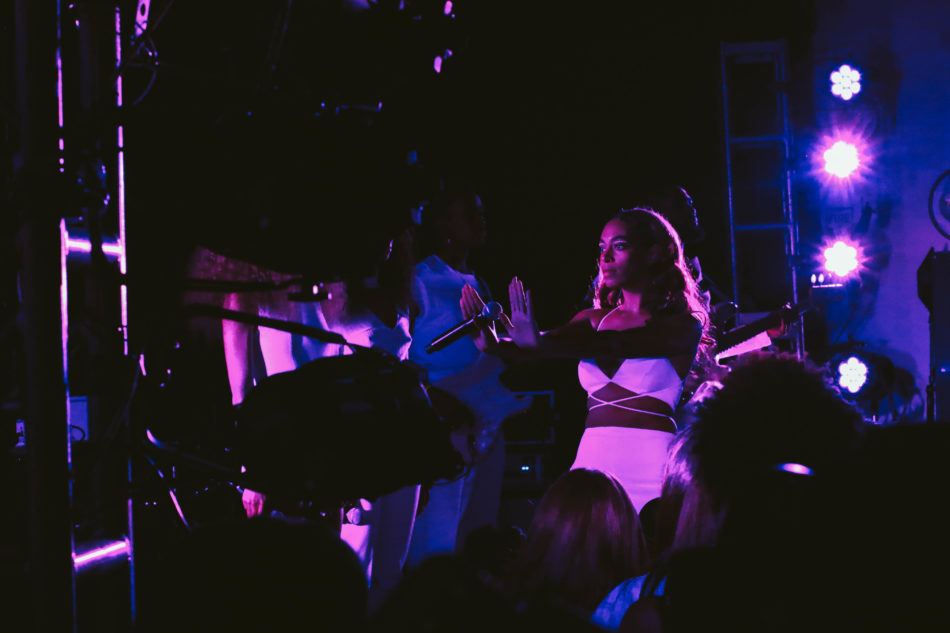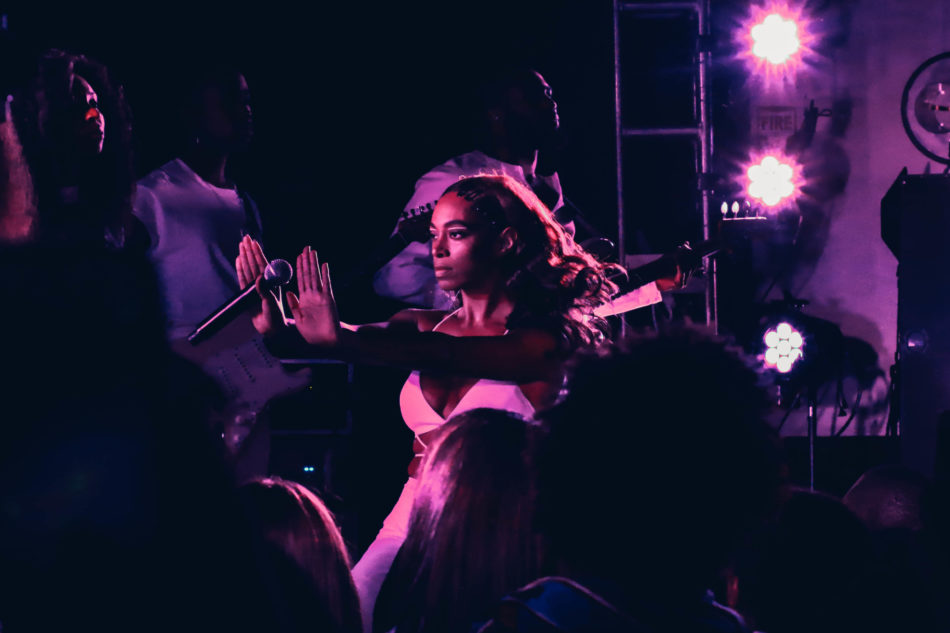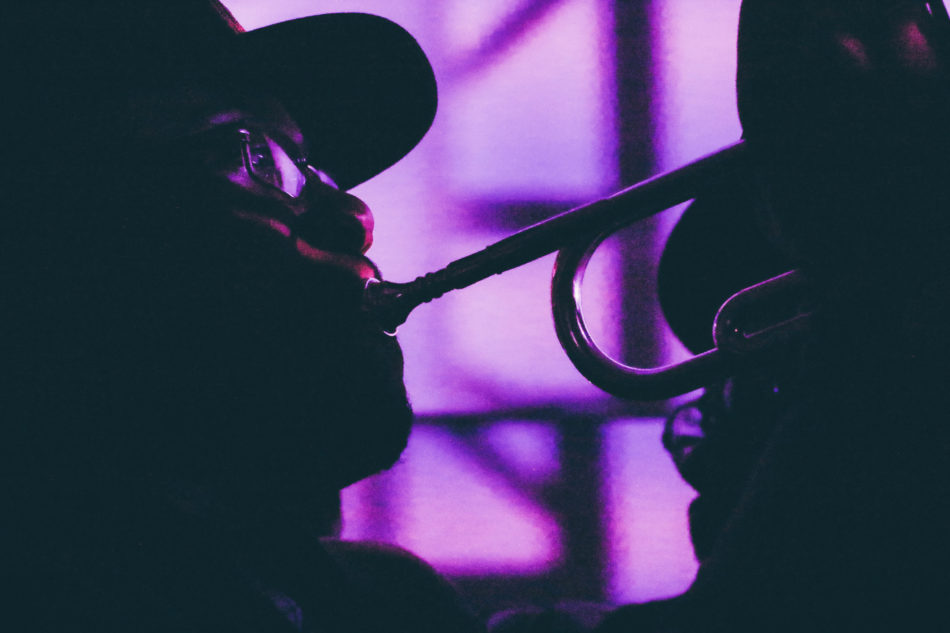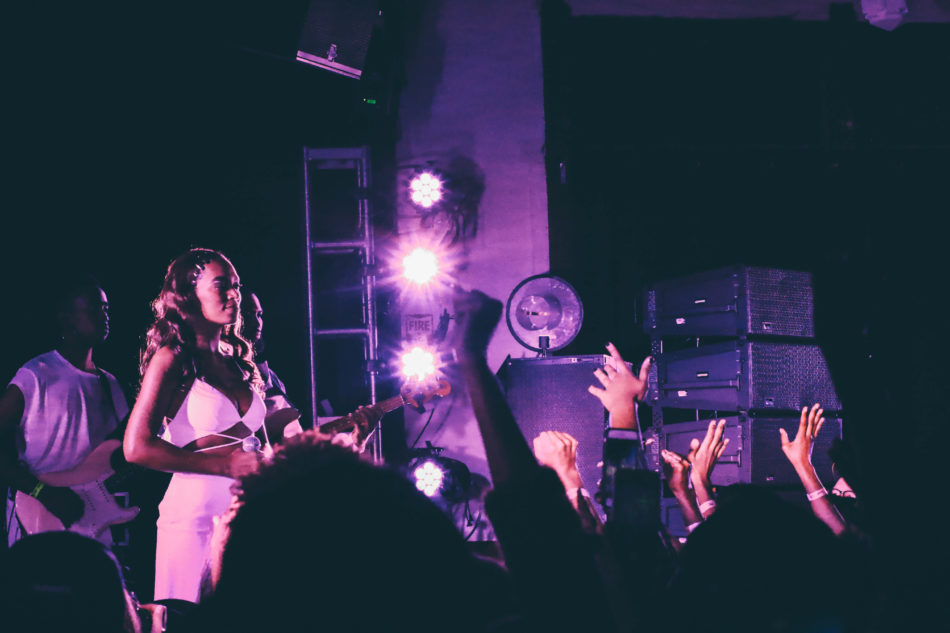 Article by Myra Farooqi
Photos by Fiona Duerr
Comments
comments