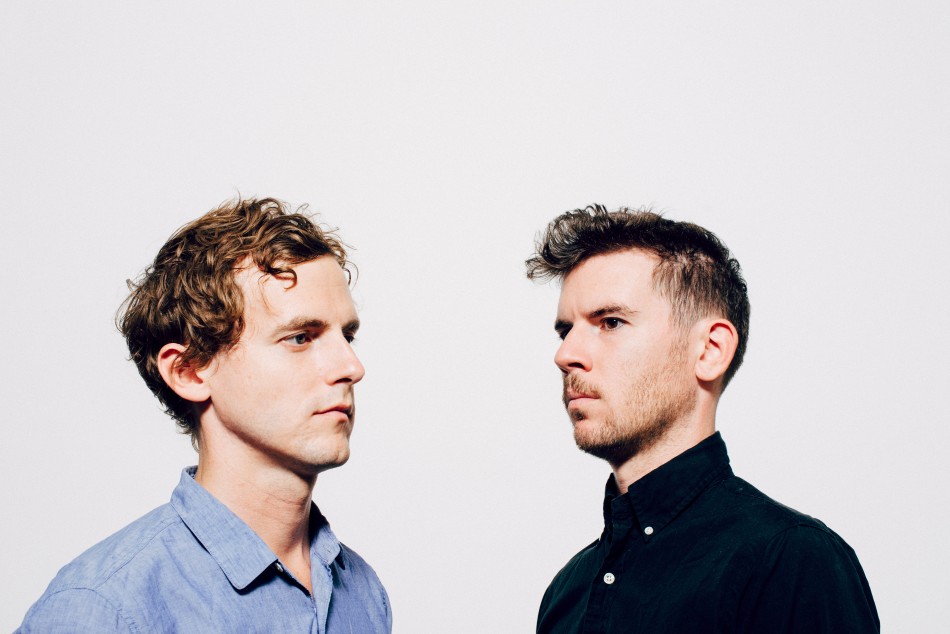 Once upon a time, Generationals wrote music they would listen to themselves. If this is still the case, first: they have excellent taste; and second: it's interesting to see how their taste has changed. In fact, with their fourth LP Alix (2014) out 9/12 via Polyvinyl, it feels as though the New Orleans duo has come full circle.
A return of brass game on the new record harkens back to Con Law (2009) and the album covers certainly ties one to the other. With Alix, the Generationals sound departs slightly from its electronic foundations on Heza (2013) and Actor-Castor (2011) to more organic instrumentation like the tendency of Con Law, without surrendering the refined production quality discovered on these two middle albums. The attentive percussion on "Welcome to the Fire," the persistent bass on "Now Look at Me," the gang-falsetto on "Would You Want Me"… Ted Joyner and Grant Widmer are perpetually puppies — playful and, according to a press release and these short skits, amicably senseless. They're stable, not moody.
Now seven years in the making, we still don't exactly know what Generationals sound like sad and no longer care to know. Is it summer in New Orleans year-round? Because that's exactly how it sounds.
With this irresistably sunny disposition, the duo will be playing to a sold-out crowd at The Chapel this Thursday November 13. Tracks to dance to:
Article by Joanna Jiang
Comments
comments