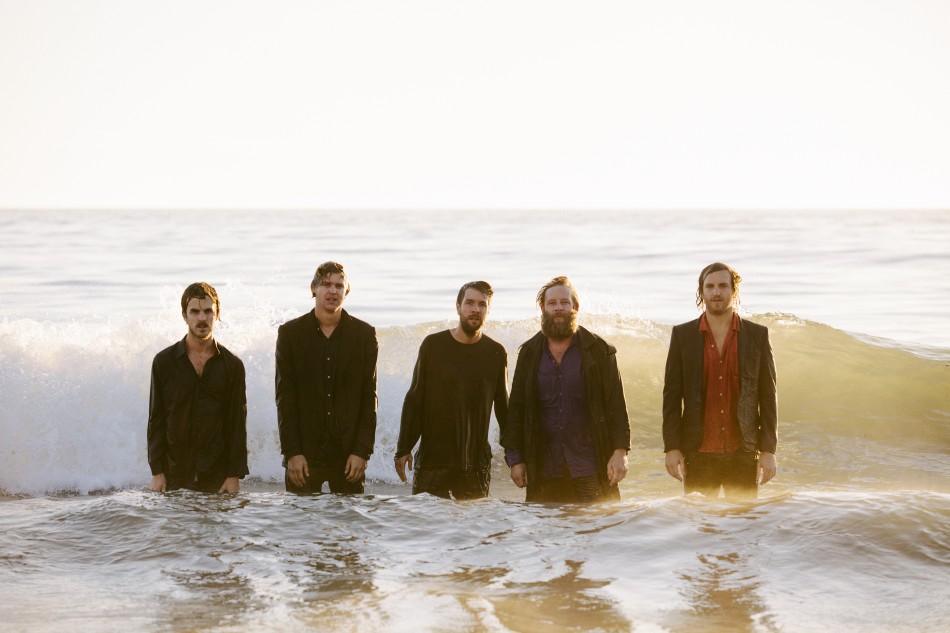 Even the most investigative sound junkie will know that worthwhile music arrives from all avenues. We first stumbled across Gardens & Villa's debut single, "Black Hills" three years ago via now-defunct mp3 aggregator RCRD LBL. Upon hearing "Orange Blossom," another lush cut from their self-titled record (2011), in an Urban Outfitters ad for women's jeans, we knew we were onto something.
The power-quintet has since released their sophomore effort Dunes (2014) via Secretly Canadian and, most recently, a free EP of "musical sketches" which they recorded with their first producer, Richard Swift, titled Transistor. Originating from Santa Barbara, Gardens & Villa are glittery flute and percussion, equal parts fuzz rock and New Wave, the latter especially on Dunes. We suspect a directive hand from Tim Goldsworthy, whose clientele is largely dance-punk and/or DFA artists including Cut/Copy and Hercules & Love Affair.
"Tim is the bodhisattva who will sit and meditate on stuff for years and take his time," frontman Kevin Lynch told Interview Magazine.
From one track to the next, Dunes is hot and cold. But mostly hot. "Bullet Train" is a fitting lead single for the whole of the album, and standout tracks include flute-led intro "Domino," speedy and charismatic "Echosassy," New Wave throwback "Thunder Glove," and crystalline piano ballad "Chrysanthemums."
Gardens & Villa will be playing two shows in San Francisco this coming weekend — 11/21 at Rickshaw Stop and 11/22 at The Independent.
Article by Joanna Jiang
Comments
comments