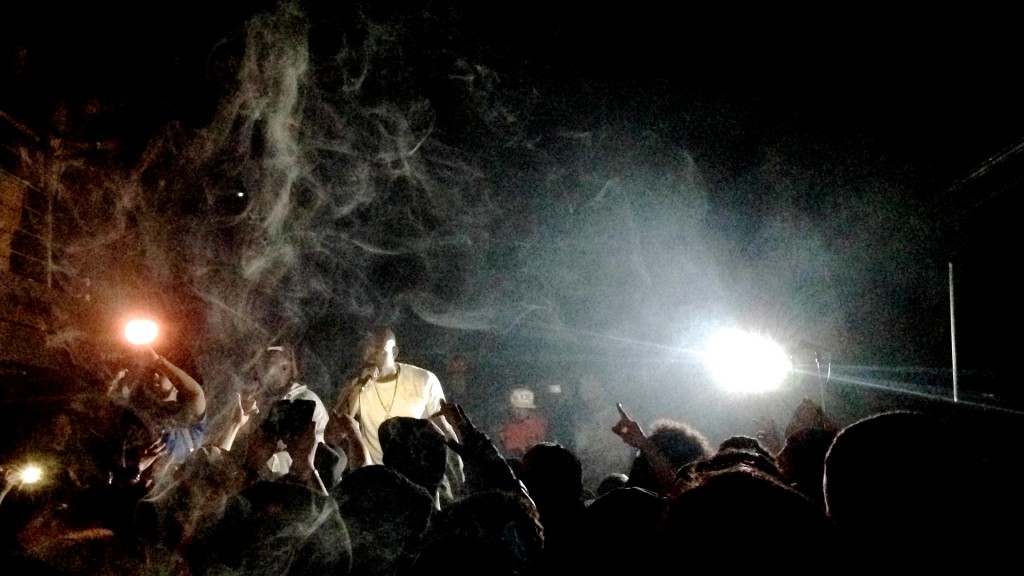 On Friday night, or rather early Saturday morning, Freddie Gibbs, a formerly Indiana- now West Coast-based rapper, approached the stage at The New Parish in Oakland. Within the first two songs, we knew exactly what we were in for — as much as it was a live show for the rapper coming off a career-changing album with beatmaker legend Madlib, it was also a remembrance for the recently slain Bay Area rapper, The Jacka.
Following several hours of acts from openers with shaky footing, the much-anticipated show began with a few of Gibbs' most recent works from Pinata (2014) including "Thuggin'" and "Deeper." As energetic a cappella intros and outros hyped the crowd, Gibbs would mix in playful banter with the audience. It was clear that he was having a great time, laughing and taking blunts from the crowd, even signing a jersey he claimed had been stolen from him at a previous show ("I should beat your ass right now, but we're having fun").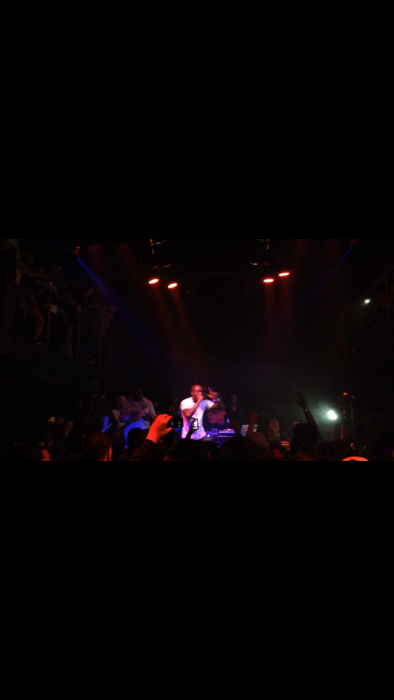 However, the show felt like it was interrupted far too often. Although it started after midnight, the audience was anticipating a lengthy, powerful set. As the banter developed into an entire feature by Gibbs's DJ (DJ Fresh), the audience split into two clear factions: one that was vibing to the alt beats that Fresh was throwing down, and one that had been so exhausted by the preceding hours of openers that they just wanted Freddie Gibbs to continue the show. It was easy to see both perspectives, particularly the latter.
Shortly after the real show resumed, Gibbs invited Bay Area rapper Husalah to perform a feature in memory of The Jacka. After the song and in tears, Gibbs had a very emotional moment, forcing the crowd into a sympathetic chant of "Ja-cka, Ja-cka," that only mostly brought him back with the energy he started with. Wiping his eyes between songs, he made it through five more, eventually ending with "BFK."
There were certainly moments of the typical hyphy energy that is key for any quality rap concert Friday evening, but there were also moments of emotional ambiguity — some even that were just plain awkward. It was evident that Freddie Gibbs' live show skills could be improved considerably, but from what we witnessed, there is some important optimism in that perception and the good news is that he's almost there.
Article by Darius Kay
Photos by Dan Savo
Comments
comments