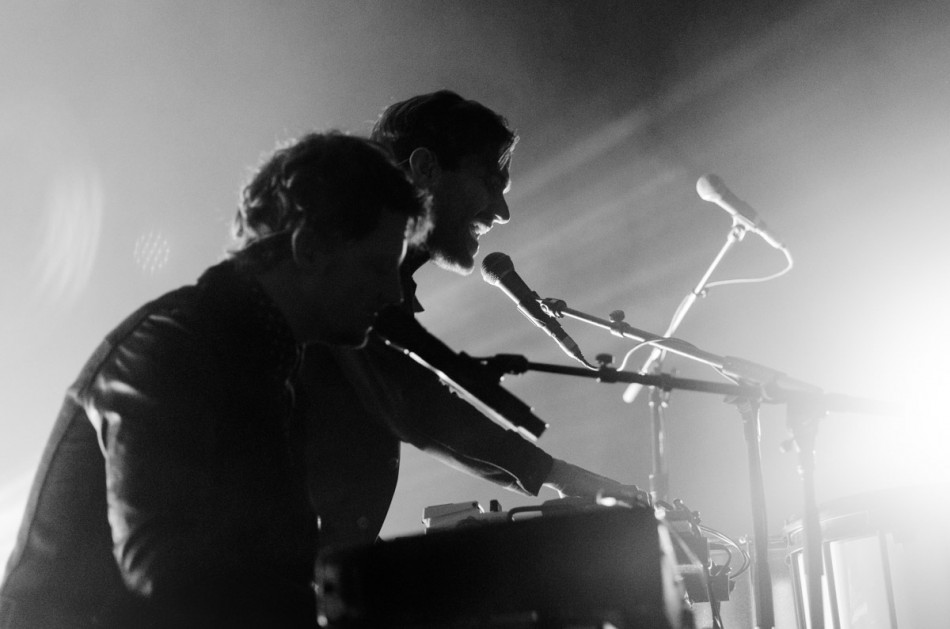 Foster the People held every single member of the audience in their grip on Saturday evening at the Fox Theater in Oakland. From opening song "Pseudologia Fantastica" to the closer "The Truth," everyone was on their feet, clapping and dancing. While there is some dispute over the new sound on their latest album, Supermodel, compared to their first, Torches (2011), the new material was embraced just as much as their hit song "Pumped Up Kicks" and the more uptempo "Houdini."
Frontman Mark Foster opened the encore with a surprising change of pace delivering a solo performance of "Fire Escape" accompanied by only an acoustic guitar. At that moment, the crowd stood silent and paid attention — something one might not expect from an upbeat "indie pop" band.
Check out the photos we took below and if you missed them in Oakland, they still have two more dates down the coast this weekend.
Article and photos by Luke Sheard
Comments
comments