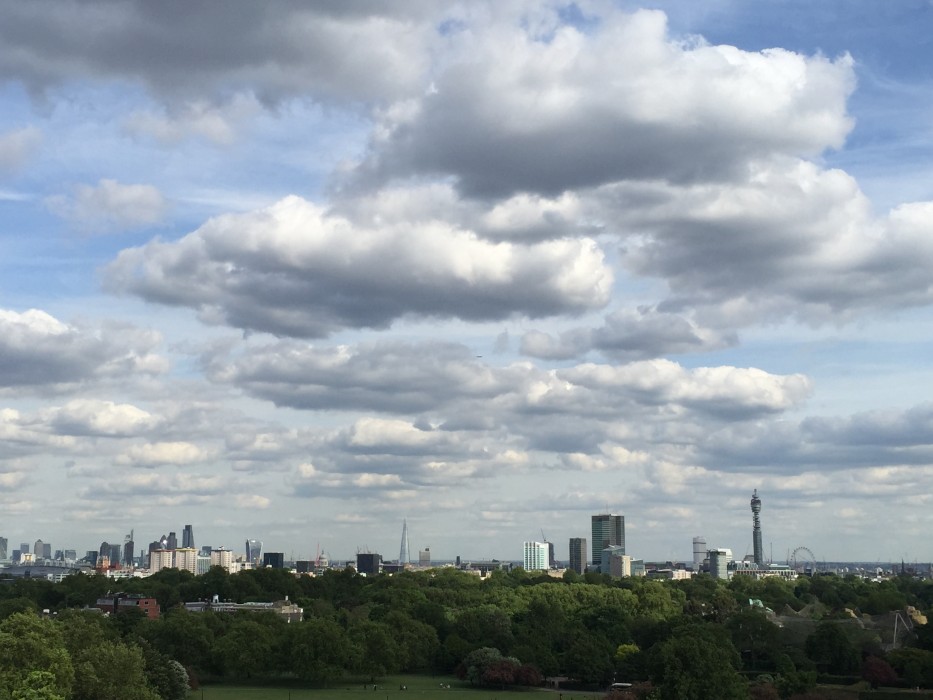 London. Some call it the most expensive city in the world; others call it the land of deflated dreams and broken spirits. Some call it the hub of everything and anything exciting; a melting pot; a chaotic maze of concrete and traffic lights home to saints, sinners, and everything in between. Still others claim it to be a washed up reflection of the regal imperial metropole it once was.
I am fortunate enough to call it my home away from home.
While one can fit any of these descriptions and many more to London's multitude of districts, the overriding nature of this great city is its undeniable vitality. Home to people from every corner of the earth, London is thriving, having retained over the years its mantle as one of the cultural and artistic centers of the world. Staking claim to some of the planet's most renowned musicians and artists, the colossal organism that is the London music scene deserves many of its near mythical attributes. From the Sex Pistols to Jamie xx, The Rolling Stones to Radiohead, and The Beatles to Ben Howard, reminders of an earlier gilded era glimmer on through every gramophone, Walkman, radio, and mp3player the world over.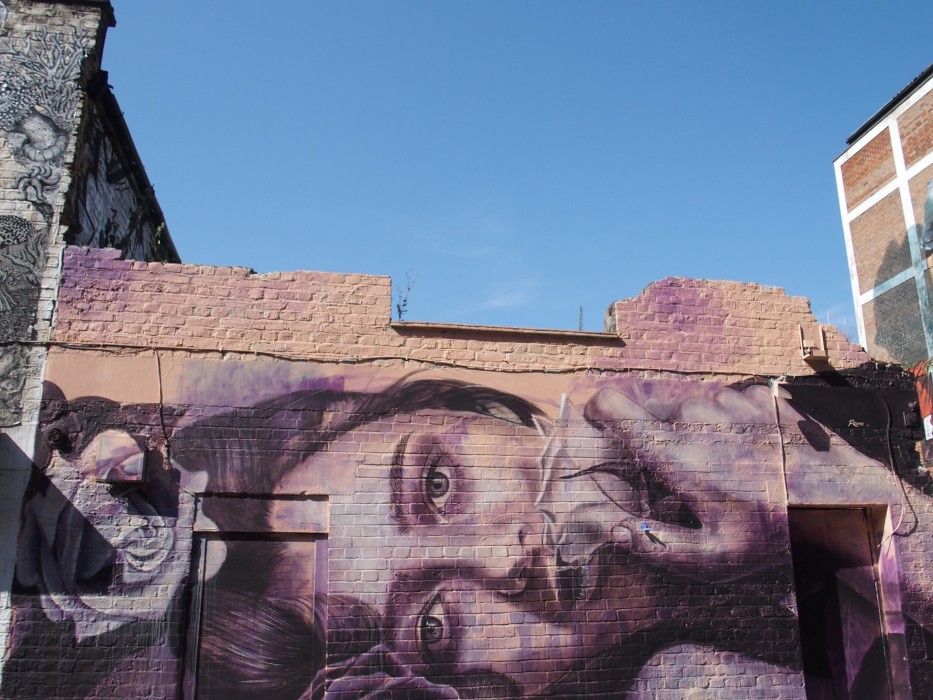 While some such as sir Paul McCartney still soldier on for the memory of British rock and roll, the scene has shifted of late, entering a very visible electronic era. Serving as a sort of junction on the continent, London is a middle ground where British artists as well as those from other European centers such as Berlin, Stockholm, and Amsterdam entrance international enthusiasts and club regulars.
Within this historic, sprawling city, the cultural differences between neighborhoods reflect stylistic variances in the local music scene. Each neighborhood serves as its own distinct nation in this urban quilt and the spread is quite dramatic (especially when rent and income differentials are thrown into the mix). With the rising gentrification of Shoreditch and Hoxton, many of the lower income groups (including many college students and immigrants) are being pushed out to neighborhoods such as Dalston, Bethnal Green, and Hackney. This results in a very different atmosphere and energy in the eastern segment, which is also the region that gets the most attention and hence, where most of the clubs have concentrated.
This past week, Berlin's DJ Tennis took over Village Underground in Shoreditch with his deep house and industrial techno tracks characteristic of the infamous Berghain club in Berlin. Candles and cattle bones lined the walls and high brick arches of the abandoned underground warehouse, this incredible interior matching the DJ's soul-crushing bass and mind-bending melodies. However, the club's older, professional-looking attendees simply mismatched the evening's divinely-curated atmosphere; the crowd could be described as disinterested at best.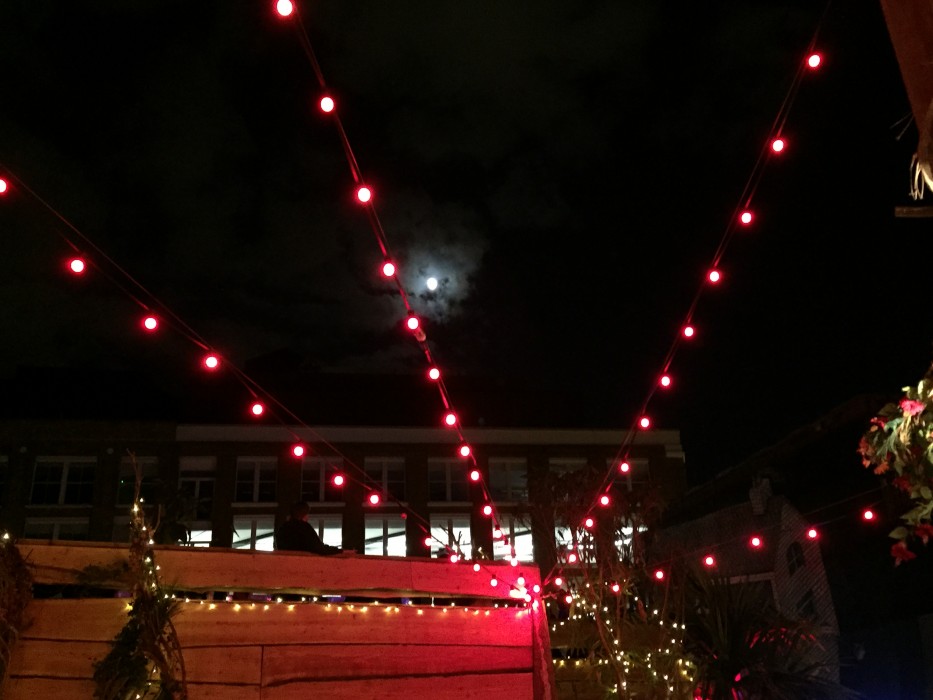 The next night in Dalston, every pub and club was swarming with bodies. Saturday night in this neighborhood brings out representatives of all walks of life. Having tragically missed a rather early set from Soulection's MNDDSGN, I ended up across the street at The NEST. Known for hosting rather large artists in what is little more than a narrow basement with a low ceiling showcasing exposed ventilation and wiring, the club was oppressively hot and absolutely crammed. However, The NEST has consistently proven to be a party unparalleled where the music and the energy surpasses most other clubs in the area.
That night, Paris' Darius came through with one of the most impressive sets I have heard in London. Fusing deep house with banging reworks of Jessie Ware, Jungle, and Flight Facilities, the sweat and dehydration served only to stoke the fire that was spreading across the dance floor. The bartenders worked miracles to get the demanding crowd the sustenance they required and no one was quite ready to go home when we reemerged from the dungeon at 4 a.m.
The week before, Farrington hotspot Fabric hosted a massive tribute to grime. Originating in southern boroughs such as Peckham and Brixton, this genre of music fuses hip hop with drum and bass, UK Garage, and other emergent, regional musical genres. This combination of live rap with synthetic elements will boil your blood and send your heart rate into overdrive as the jumping and moshing of some of the most loyal and fervent fans I have ever seen left no room for disinterested swaying.
The headliner and Boy Better Know crew member, JME, was in a field of his own, running across the stage spitting lyrics that were amazingly still coherent despite his hyperactivity and deafening backing tracks. Unfortunately, Fabric's mainstream status and the piss poor attitude of many of its patrons and employees made this one of the most intense and stressful places I have ever been out in London. The frequent overcrowding and repetitive music selection may be for some, but I personally have never lasted through the night at Fabric.
Deeper east, the neighborhood of Hackney is home to many of London's aspiring artists as well as young people trying to survive in a city of towering rents. Referenced at the beginning of Jamie xx's "Girl" off his debut In Colour (2015), this area is characterized by row upon row of warehouses where a strong sense of community and collaboration prevail. Many of these warehouses have been semi-legally converted into residential spaces despite zoning laws regulating the area as a commercial one. The ones that have been converted into commercial spaces house outdoor bars, venues, galleries, and all sorts of other recreational spaces that serve as gathering places for an array of Londoners.
One of the most defining characteristics about Hackney is the friendliness of its locals, who are open to engaging in more than just surface level conversation and eager to welcome you into their house parties. Hackney's a vibrant place where communal jam sessions can be heard late into the night. Beginning at 2 p.m. at a reggae party on the river and a show around the corner at Spaces, my night did not begin end until the sun began to rise at 4 a.m. after hours of wandering from party to party,picking up new friends along the way.
While this piece fails to cover many of the intricacies of this cosmopolitan kingdom (the punk rock scene in Camden, or the alternative folk scene in the Western parts, for example), the glimpses it gives of a built sonic environment should be sources of encouragement for deeper exploration and appreciation for the wonders this city has to offer. From these mere four vignettes we conclude that London is positively oversaturated. Parts of it are just as decadent and inflated as critics would have you believe; it would take a lifetime to understand the intricacies of each different subculture and musical trajectory and to gain exposure to all of the going-ons in this built behemoth.
From BBC's Radio 1 to Boiler Room, from Royal Albert Hall to the Lexington, from the Roundhouse to the Blues Kitchen, London continues to redefine the music industry on a global scale. Beyond providing British artists venues in which to pursue their craft, it is also creating virtual spaces for the transmission and exploration of electronic music, connecting listeners and artists in ways before unseen.
Article and photos by Conner Smith 
This summer, The B-Side reports from locations worldwide, including Chicago, London, Los Angeles, and Mumbai.
Comments
comments