Atlanta native and rising talent Malachiae Warren is about to become your favorite R&B singer of the summer. After making videos on YouTube, the 20-year-old singer, songwriter, and producer has captured the attention of prominent artists in the Atlanta underground hip hop and R&B scene like Migos and Skooly. His debut EP Heard U Was In My City was released in April through Motown/Capitol with the sultry single "Minute Made." The B-Side had the opportunity to interview Malachiae.
Tell us a little about Malachiae.
I'm 20 years young, born on the West Side of Atlanta but grew up on the Southside. I started learning music around 11 or 12 because it ran in the family. It never was forced upon me, but it was something that flowed naturally. Right when I graduated high school was when I got signed to my label, Motown/Capitol. Right now I'm still on the grind, trying to show myself to the world.
Atlanta is home to a lot of iconic musicians and artists like Future, Outkast, Usher, Ciara, etc. How has your upbringing in Atlanta shaped your sound and your music?
There's so much competition in Atlanta. Everyone here does music or something in the entertainment field, so there are pros and cons of living here. The pros are that it is easy to meet and connect to a lot of people who share the same musical interests. The cons are that the music landscape is more competitive so you have to find your own niche to stand out from the other artists. Once you find that niche, people will gravitate toward you.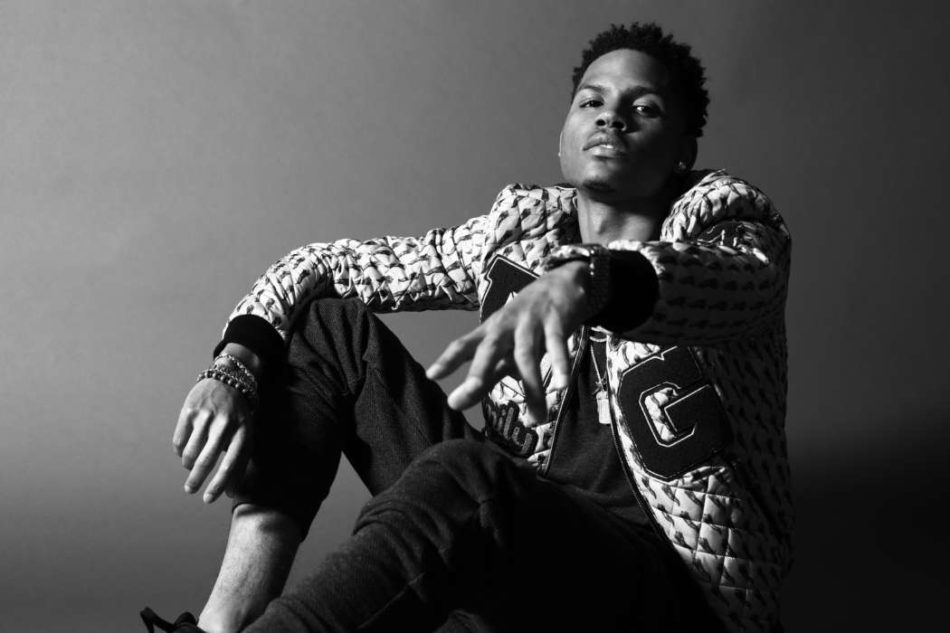 How long have you been making music?
When I first started out, I wasn't doing it seriously until around 11 or 12. Music wasn't my only passion— I was making comedy videos and skits on Youtube. At the end of one of my videos, I sung something but I wasn't at a point where people knew I could see or I was telling people I could. The next day, some girls were going crazy about my singing in the comments. I later performed at a talent show at school, and I got the same reaction from the girls, and that persuaded me to pursue music.
Take us back to the time when you were just making covers on YouTube, and then got picked up by Motown Records. How did you get to where you are today?
I want to shout out and thank my big homie, mentor, and main producer, Jasper Cameron. He pushed me to doing music, believed in me, and told me he sees my talent. He took me under his wing and mentored me not just for music, but in entertainment and life in general. After I performed for him, he sent me on a flight to California to meet with the label right after my graduation; it was crazy.
In addition to Jasper, who are the people who kept pushing you and encouraging you along your music career?
My parents. They really believed in me and didn't want to force me to be anything but encouraged me to follow my own passion. That gave me more hope and the push to follow my dreams.
What's the best advice you can give to young people who want to be a recording artist like you?
My life motto is to achieve any dream that you have, put in your best effort. My dreams are becoming a reality everyday as we speak. No one can tell me I can't because and I'm having the chance to watch my journey right now. I have a story to tell other young people—just put forth your best effort and grind.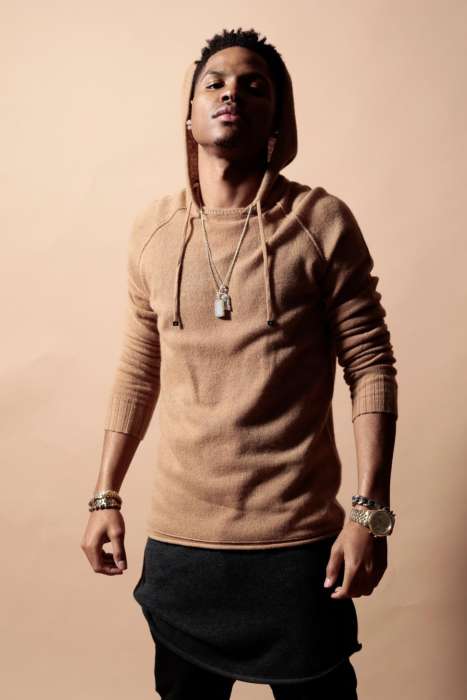 One of your first big songs to put you on the map was a song with Migos called "Thank Yo Momma." How did you two meet? Tell us about working with Migos and putting out that record?
I actually recorded "Thank Yo Momma" in my room. To see that song go from my bedroom to the radio to videos on TV is a great feeling and it tells me that what I'm doing is going on the right track. My manager put a meeting together before I actually met Migos – Atlanta is big yet small – everyone knows each other. We sent the song to his management and a week later they sent his part back. A couple months later we were shooting the video and that's when I actually met him and we had great chemistry.
Can you tell us what your latest single "Minute Made" is about and how you filmed the music video?
I had a fun time filming it. There were a lot of wardrobe and set changes. It was different from anything I've done before. I wanted to make the visuals mesh with the song — dark, moody, sexy but with a fun flavor. I wanted it to be something that girls and guys can relate to. It's about a confident girl knowing what she wants and giving off that edge. Minute made is a term for having the juice, the flavor, feeling yourself.
You also just released your EP, Heard U Was in my City. What would you say is the inspiration for the record?
The title and concept is based on a real-life experience with an ex-girl of mine. We used to kick it whenever she came to Atlanta, but she wanted more out of the relationship than what I wanted to give at the time. I didn't know what I was missing until the next time she came to my city. She didn't text or call me or tell me anything. My mind was racing—who is she with, what is she doing? If you listen to the whole EP, it paints a picture about different characters in the story.
We noticed that you really like to engage with your fans on Twitter/Instagram. What's the coolest or funniest thing a fan has said or shared with you?
A girl got my name tattooed on her shoulder, which is crazy. I wouldn't say I'm a celebrity or a superstar. I'm not on that level yet, but knowing that I have die-hard fans is a blessing and pushes me.
Who would be a dream to collaborate with?
I'd say Chris Brown. He has definitely had a lot of influence on me because he also started off so young. His success and vibe tells me that what I'm doing is possible.
What's in store for the coming months? Can we expect a tour, another EP, or an album?
I definitely want to come out with album. Right now I'm in my hometown networking, meeting DJs, going to clubs, and getting my face out as much as possible. I'm just grinding and trying to put a face to my name. I definitely want to tour and meet fans in person soon.
Outside of music, do you have any other interests?
Girls and more girls (haha). I like regular stuff like going to the movies and kicking it with friends.
Name 3 dope artists you've been listening to recently and 3 pizza toppings you'd get if you ordered a pizza right now.
Future, Justin Bieber (his last album went hard), and Trouble, a rapper from Atlanta.
I'm not a picky person. I'm just gonna go with cheese, cheese, and more cheese!
Heard U Was In My City is available through Motown/Capitol; stream it below.
Comments
comments