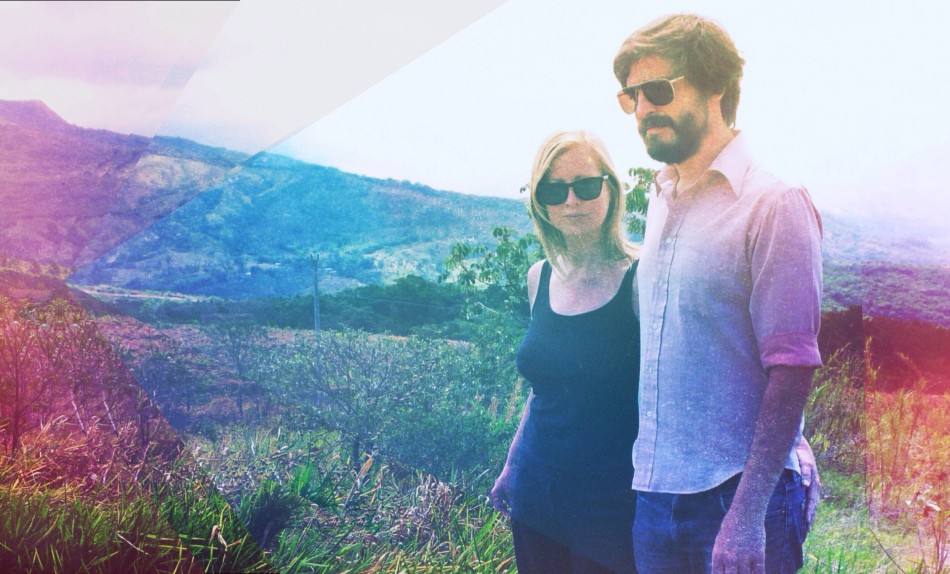 Merging hard electronic with soft acoustic, Graham Walsh imposes a fuzzy electro-rock haze over Julie Fader's floaty vocals on their debut record, Reminisce (out March 24 via Hand Drawn Dracula). Separately, the two are multi-talents in the Canadian art industry: he, a producer and frontliner in electronic anomaly Holy Fuck; she, a visual artist with a venture in music of her own. Together, as Etiquette, they've created a curious inquisition into dream pop that is at moments very Ohbijou-esque.
I offer this comparison as only an aural landmark, as Reminisce evokes cold, still imagery similar to Ohbijou's Beacons (2009), but is more experimental in its straying, particularly in its instrumentation, which we can presumably hold Walsh accountable for.
In many ways, each track is a standalone thought experiment, first with Fader's stream-of-consciousness / abstract-embodiment lyrics (examples later) and then with Walsh's instrumental interventions. These countervailing forces would be expected to conflict and yet they do exactly the opposite.
On "Attention Seeker," Walsh adds a brass segment over an active bass riff, punctuating Fader's advice on the track to "tread lightly." Fader then manages to transform the final chorus into "Racquetball damage / Impossible to rectify," while still alluding to the topical blame game in this instance.
Following this track is lead single "Outside In," where Walsh allows Fader a generous platform to lob a few sparse, (word)smithy thoughts across: "In(-)certainty / Is the partial truth / The calm façade / You remain aloof."
In a standout move with its video game programming, "Twinkling Stars" is almost reminiscent of Crystal Castles or Put the Rifle Down material (all the better as both these outfits are now unfortunately inactive), taking the pace of Reminisce up almost double. This speed doesn't last as the album winds down, into a near timeless state on its leisurely-tempoed concluding track, "Island."
The record can be summed in this draw: if you take the time to listen to it, Reminisce is a trove; but otherwise, it's rather easily overlooked. Like "Island"'s key lyric, "I'm an island / I don't need a boat to get to," the record as an entity is just obscure enough to throw off casual surveyors, but just pretty enough to adjust and adapt for – it's not inhospitable, per se, but Walsh and Fader are not going to let you sleep comfortably on this one either.
Etiquette commence their Canadian tour at Toronto's quintessential Drake Underground Wednesday night.
Article by Joanna Jiang
Comments
comments