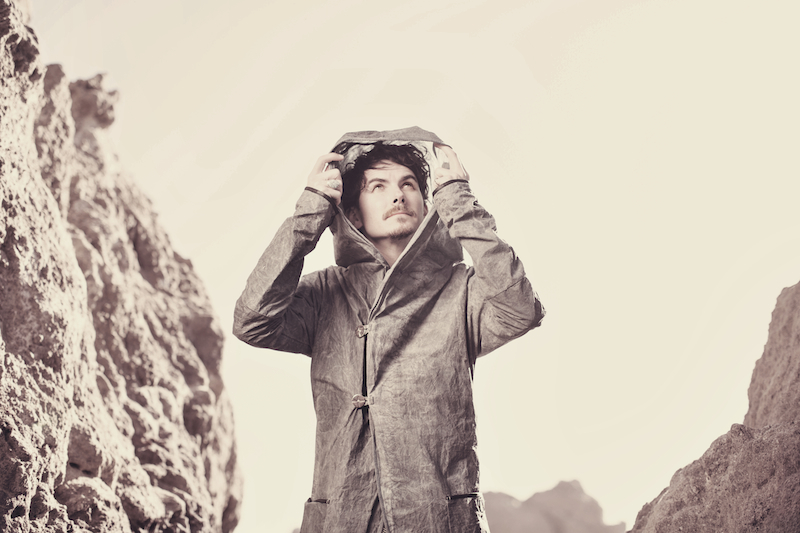 Los Angeles' Brendan Angelides, the critical mass behind Eskmo (and Welder), seems to have reached escape velocity. Or rather, I suspect he has the formula to do so. But instead, the producer remains with us, delivering sophomore full-length SOL via Apollo Records five years after his glitchier self-titled debut (2010).
He tells DAZED's Aimee Cliff that, this time around, he wanted to create a record that sounded like the sun. "I've always equated the sound of tinkering to humans. If you were to zoom out, the sound that an ant colony might make. I kind of picture that that's how humans sound. For the sun, I wanted to get this beaming, big feeling."
SOL is a somewhat international album, with found sounds from Colorado, California (Joshua Tree and Yosemite), Costa Rica, and Egypt. We could describe it vaguely as larger-than-life, Vangelis-esque, percussive bliss, but it's easier if you just listen for yourself.
Angelides captures his listeners from the very start, with a moody, inquisitive trickle that broadens into the galaxy-spanning "SpVce," before a diminuendo puts the track on a descent immediately after reaching altitude. "Combustion" builds off the bubbling energy, borrowing scalar runs from a live string ensemble, though vast wilderness permeates through quiet interjections before the piece breaks into a choppy river of samples — this track, like every other on the album (we'll come to find), offers a brilliant cinematic soundscape complete with its own exposition, climax, and denouement.
There are several tracks with vocals on SOL, with rather minimalistic lyrics — frankly, the instrumentals serve enough intricacies to keep the listener occupied and fascinated. The most simple of the 10-track set is perhaps the most beautiful on its own. "Tamara," a short piano track accompanied by subtle synth breezes and all the feelings, is stunningly clear in its purpose — stripped of all excess and exposed.
In an unexpected contrast to follow this clarity, SOL's title track is alarmingly dark, for its title, a sort of antithesis to the statement the album tries to make. Warped swirling synth covers a marching bass-line, generating a sense of unrest and urgency that dissipates midway through "The Light of One Thousand Furnaces," when the fluttery symphonic build-up scatters into a series of more percussive thought experiments at varying levels of vigor.
An incredibly mature, confident, and sophisticated effort, SOL cannot be properly summed by its parts. It's a real journey, somewhere between an electronic experiment and an instrumental score. It's "background music," but it gets in the way. (It's attention-demanding, but it's attention-deserving.) Second single, "The Sun is a Drum," serves as a fair illustration, but we cannot stress enough the treasure of playing this new trajectory through.
Until March 2, here's a stream courtesy of DAZED. Angelides will be in San Francisco at Public Works April 15.
Article by Joanna Jiang
Comments
comments