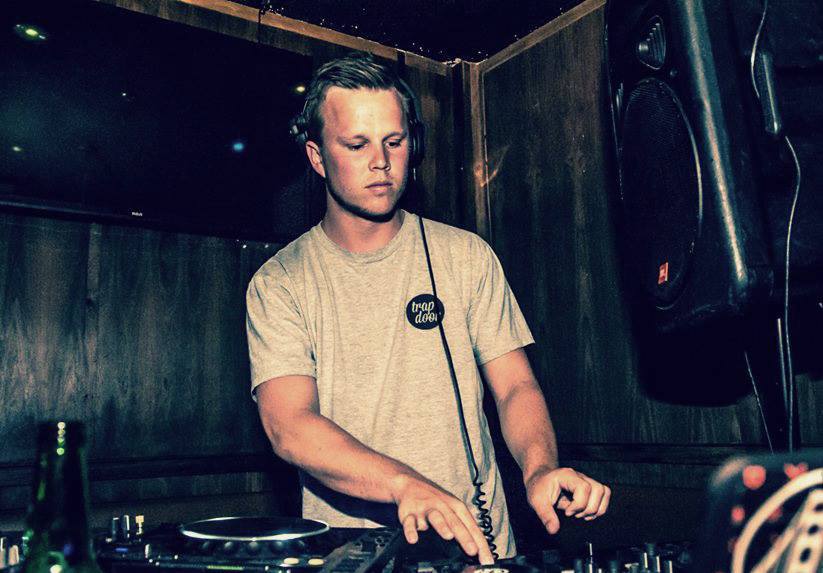 Not an unusual congruity for two fresh, young producers who recently played a 32-stop tour together, the mutual learning between last year's dark horse Slow Magic and UK beat spinner Daktyl is evident with the release of the latter's debut record. For Slow Magic's How to Run Away (2014) and Daktyl's Cyclical, out April 21 via Mad Decent, they at least shared some sampling secrets.
This is how listeners like myself, on the outside, would explain the experimental infusions prevalent on both records, jazzier on the former and more worldly on the latter. Having named himself after a friend's "ball of wax," Rich Lonbay, the former sailor and 22-year-old mastermind behind Daktyl is full of surprises. Ever since his percussive rework of Japanese Wallpaper's "Breathe In" New Year's Day 2014, our ears have been glued to Lonbay's Soundcloud stream.
Alongside the November premiere of "Stay," a collaborative track with DJ duo Dive Deep, came the announcement of Lonbay's debut record, but even this huge lead single couldn't prepare us for what was coming.
From start to finish, Cyclical is an absolute roadshow. It immerses its listeners in a perfectly tapered wedge crescendo intro, which is really a somewhat forceful combination of string ostinatos and water droplets ("Legacy"), then wrings them out into a hit-or-miss digital serenade ("Cyclical") featuring an exotic, escapist microtonal flute melody. Two songs in, we're not sure if Lonbay got his love interest, but he's set the stage. Xavier Adams, better known as SPZRKT, near wails: "I just want a love that's pure."
The third track, "Haze," has it though. With little quivers, Arabian guitar, ethnic drumming, and basic but essential trap elements, the slow build turns into a flavourful stew with just all the metaphorical spices. An Eastern flute opens on "Lazy Susan," stretching this worldly streak; we're feeling a little Gaslamp Killer here. From the sounds of "Salters," Lonbay's either trained in unconventional modes or slightly tone-deaf—leaning towards the former due to the prevalence of absurd intervals exhibited by vocal collaborators Jennifer Akerman on this track and Evan Mellows further along on the record.
Delightfully, Daktyl takes the rhythmic liberty of ramming extra beats into measures—here and there offering syncopated drum fills and glitzy synth runs.
Skip a few tracks to "Nevada," a syncopated percussion loop that accumulates melodic structure excruciatingly slowly over the course of its two minutes that end too soon to make a statement. However, this segues into a viscous, floaty dreamstate reminiscent of Caribou and Jessy Lanza's "Second Chance." Bisected by a final, convincing request to "Stay," chillout tracks "Temptress" and "Mind" end the album on a disorienting "high" note, literally cycling back to the start with the same water droplets that perforated initiation track "Legacy."
According to Lonbay, Cyclical speaks to "the cyclical nature of relationships and life; how you can go in circles with someone constantly and not really realize you're doing it." Frankly, we could go in circles on this album and not really realize we're doing it.
Cyclical is currently streaming on VICE Premiere; Daktyl is billed for a number of Mad Decent Block Party dates this fall.
Article by Joanna Jiang
Comments
comments