Music, comedy, comics books — need I say more?
Chris Hardwick's ID10T Festival (June 24 – 25) is everything you and your inner-nerd have been waiting for. Not only will the festival feature big name headliners like Weezer, TV on the Radio, and Madeon, but you can also expect to laugh between sets by comedians Demetri Martin, Nikki Glasser, Michael Che, and more.
This isn't your everyday, run-of-the-mill music festival. ID10T festival is Outside Lands and Cluster Fest wrapped up inside a Comic-Con vibe. Let's face it – every year music festivals come out with huge headliners, an unending list of acts you've never heard before, and a newsfeed of FOMO.
ID10T Festival is something different. It's a fresh spin on the festival architecture, where all of your passions collide into one place.
Be sure to check out the lineup below and visit ID10T Festival's official website for the daily lineups.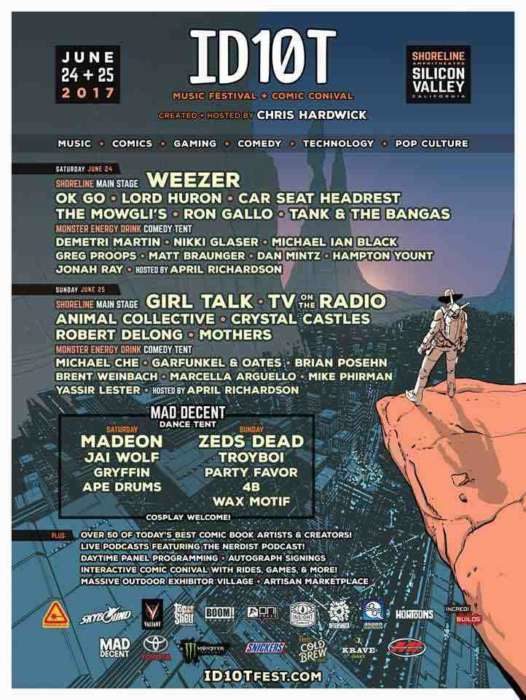 Written by Edfil Dulay
Comments
comments