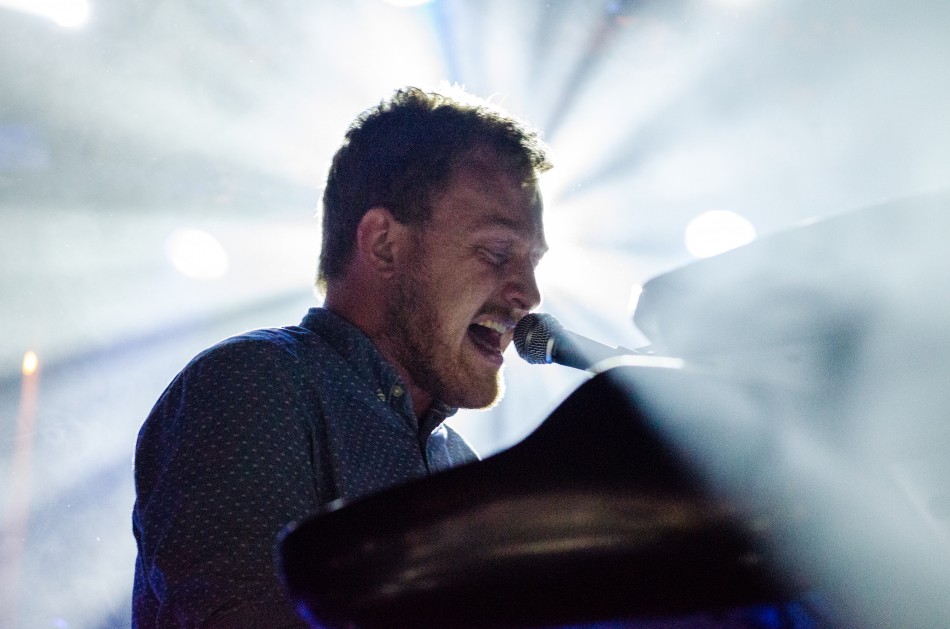 This past Friday at San Francisco's Mezzanine, Cold War Kids performed a sold-out show that got the crowd dancing and jiving.
Cold War Kids were accompanied by two local acts: Andrew St. James and Everyone is Dirty.
At only 19 years old, Andrew St. James knew how to charm the crowd with his interesting lyrical wordplay, skillful guitar playing, and heartwarming personality. Throughout his set, Andrew St. James thanked the audience profusely for supporting live music. Although he was undoubtedly a skilled musician (and humble about that fact), I have difficulty distinguishing St. James from other local solo guitarists at this point in his career.
The Tricycle Records four-piece group, Everyone is Dirty, strutted onto the stage with authority. The focal point of the performance was frontwoman Sivan Lioncub who, outfitted in sparkling shorts, wielded a violin. Everyone is Dirty came packed with a wide range of different sounds and psychedelic flows entangled with screams. The crowd was extremely receptive to their unrelenting creativity, but you could not help notice a hiccup in the flow of the night set forth by St. James. Nonetheless, Everyone is Dirty brought new flavors of music Friday night and left the crowd asking where their next performance would take place.
Next, each member from Cold War Kids appeared from the black curtains behind the stage one-by-one and were welcomed by cheers and hollers. Once each band member was in place, the backlights exploded and the group opened with "Miracle Mile" and the crowd started to jump and jive in an instant. Each member of the band had strong stage presence, often taking turns being the front-person to roam the entire stage. The energy of the set never ceased. Seamless transitions and varying lighting effects kept the performance interesting and dynamic — to which the crowd responded enthusiastically.
However, because of the upbeat set, Cold War Kids never really took the time to talk to the audience. It was music from beginning to end (which is never really a problem), but had the group taken the time to share a few words to the crowd, a stronger more personal connection could have been established between performer and fan, and very effectively at that, considering how small the venue was.
Overall, Cold War Kids were crowd pleasers, especially when they played their hit song "Hang Me Up To Dry" during which the crowd sang along passionately. To no one's surprise, they returned for an encore.
Once Cold War Kids made their final exit, so did the crowd into the evening chill — where constant chatter and positive reviews could be heard from all around.
Article and photos by Edfil Dulay
Comments
comments